The Naramata Bench is a small wine region located along the south-eastern shore of Okanagan Lake, British Columbia. Wineries and vineyards stretch from the northern edge of Penticton all the way to the town of Naramata and slightly beyond, to the border of Okanagan Mountain Park.
This wine region may be small (about 20km from end to end) but don't underestimate it; the character of the land is more compelling than you may first imagine.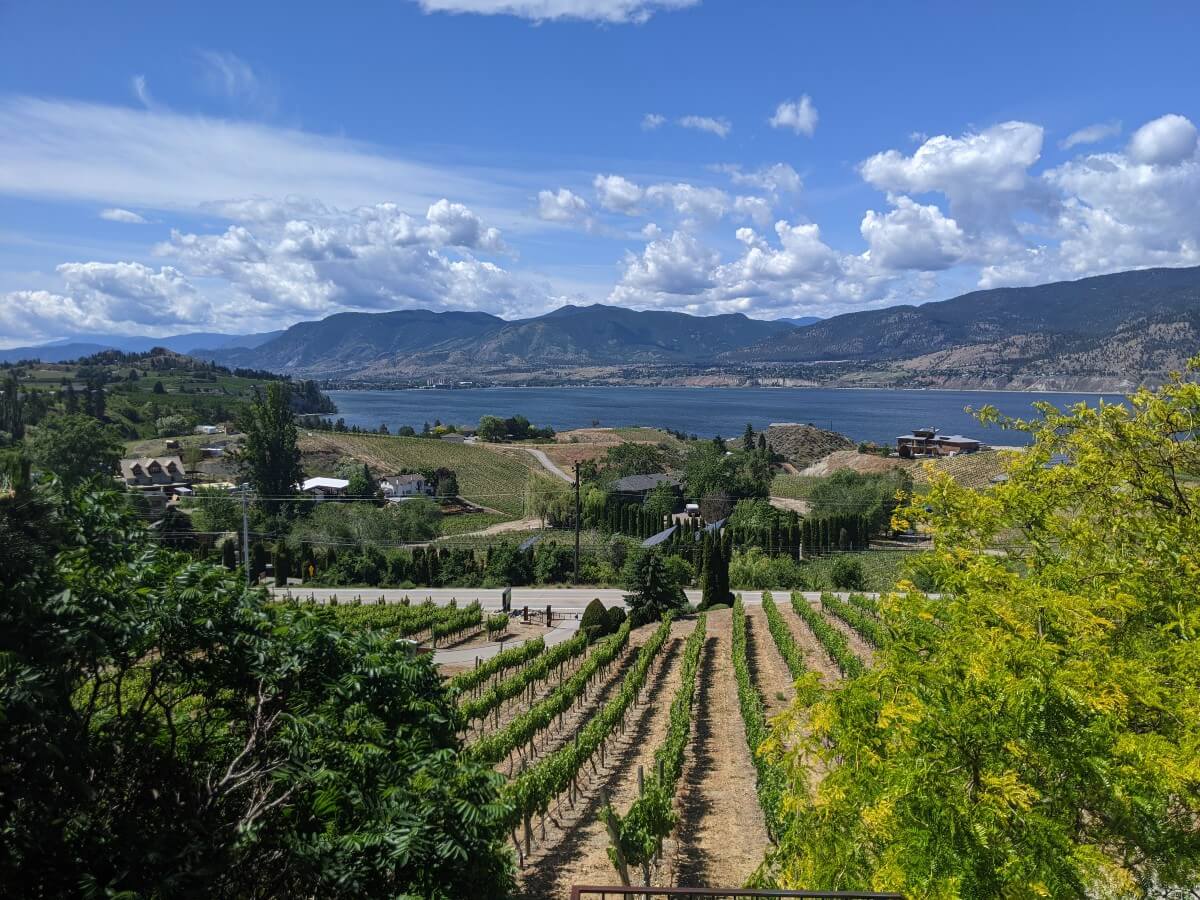 Winemaking on the Naramata Bench
The location of the Naramata Bench provides something of a perfect storm for winemaking. Being at the tip of Canada's only desert region, the Naramata Bench benefits from a long, sunny, frost-free growing season in addition to mild winters.
The west facing slopes capture boundless quantities of sunshine into late summer evenings. Lake breezes provide cooling airflow, helping to provide that ideal not-too-hot, not-too-cold situation for grape growing.
Thousands of years of glacial activity has left a mix of silt, sand and gravel sentiments. This variation in soil along with the rolling terrain produces a range of microclimates ideal for different grape varietals. It's almost needless to say, but the Naramata Bench is something of a dream wine region for many winemakers.
Wine touring
Not just something of a paradise for winemakers, the Naramata Bench region is also the ideal place for wine touring too. In fact, we would argue that it is the best place for wine touring in British Columbia and perhaps the whole of Canada!
Wineries in Penticton and Around
There are more than forty wineries located along the Naramata Bench. Here is a small sample of them below. Find the full list of winery in Penticton, Naramata and Okanagan fall here.