The 'Deep Roots' in question are the Hardman family's 100+ years of experience farming the Naramata Bench. As many as four generations of family members have toiled land locally!
The Hardman family sold grapes to other wineries for years before making the decision to create their own winery. All vineyard work is still done by hand at the the winery's two properties on the Bench, enabling complete control from soil to bottle.
And clearly the work has paid off, with Deep Roots winning numerous industry awards year after year.
The understated tasting room opened in 2014 and features a wonderful lakeview patio. At the current time, all tastings are held outside so guests can enjoy the spectacular views alongside Deep Roots' terroir-driven wines.
Be sure to say hello to Smokey and Kenya, the resident winery dogs!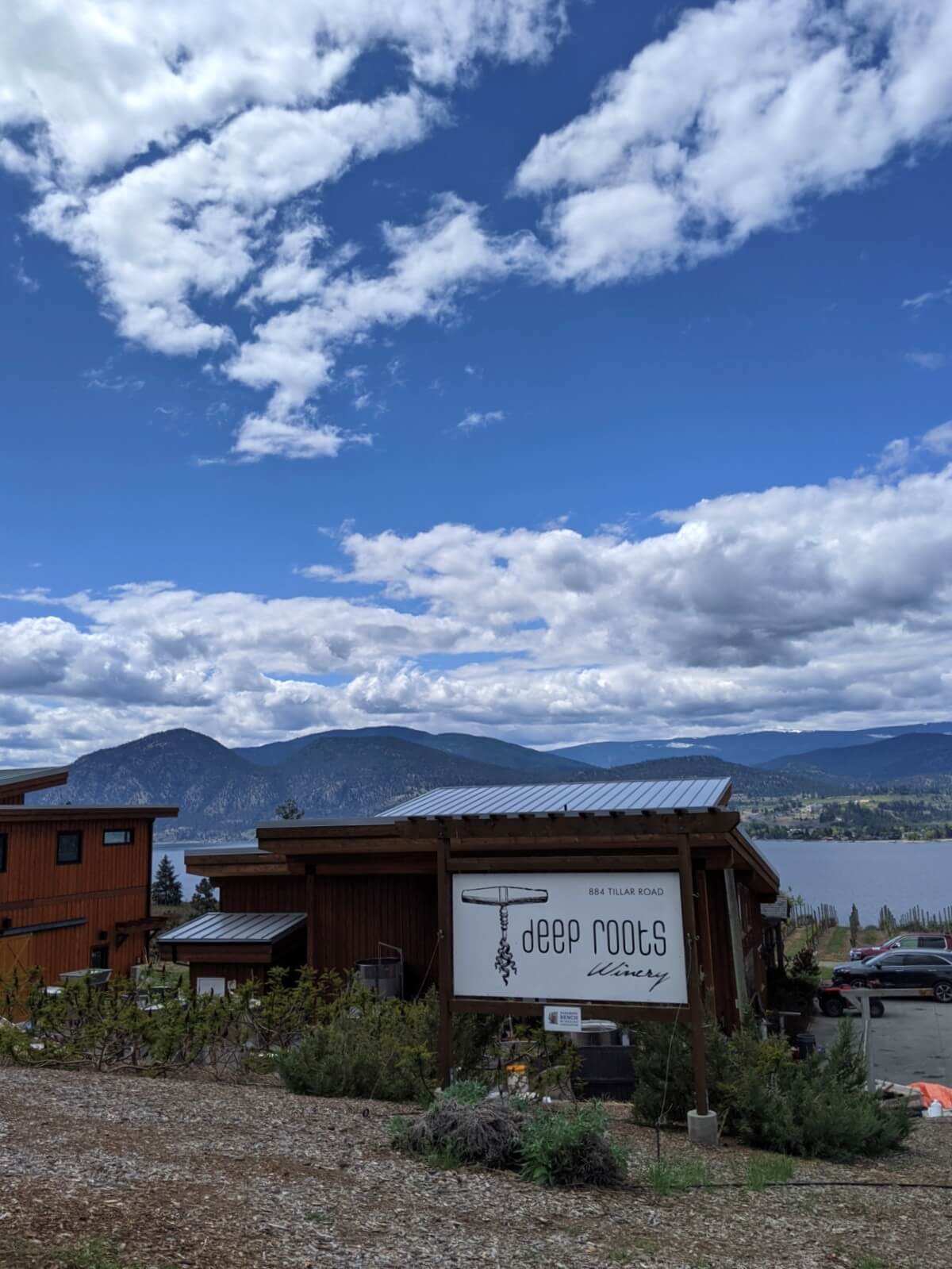 At a Glance
Wine shop times: 11am to 5pm, daily
Tasting room times: 11am to 4.30pm daily
Tasting reservation: Recommended (call first for walk in)
Tasting style: Outdoors,
Tasting cost: $10, non refundable
Food/restaurant: No
Accommodation: No
Child friendly: Yes
Pet friendly: Yes (please note – winery dogs)
Weddings and private events: No
Last updated June 2022. For the most up-to-date information, contact individual businesses before visiting. There are some affiliate links in this post. If you make a purchase, we may receive a small percentage of the sale.
Varietals
Here are some of the varietals you might see in Deep Roots' wine:
Cabernet Franc
Merlot
Gamay
Malbec
Syrah
Chardonnay
Sauvignon Blanc
Pinot Gris
Contact Information
Phone: 1-250-460-2390
Address: 884 Tillar Road
Website: deeprootswinery.com
Discover more wineries