Wine tasting should be a fun experience. But unless you've spent much time in wine country, you may not realise that there are some unspoken rules about wine tasting etiquette.
This post offers a crash course in wine tasting etiquette (don't worry, it's not too complicated!), alongside some Naramata Bench-specific tips and tricks to ensure you have the best wine tasting experience possible!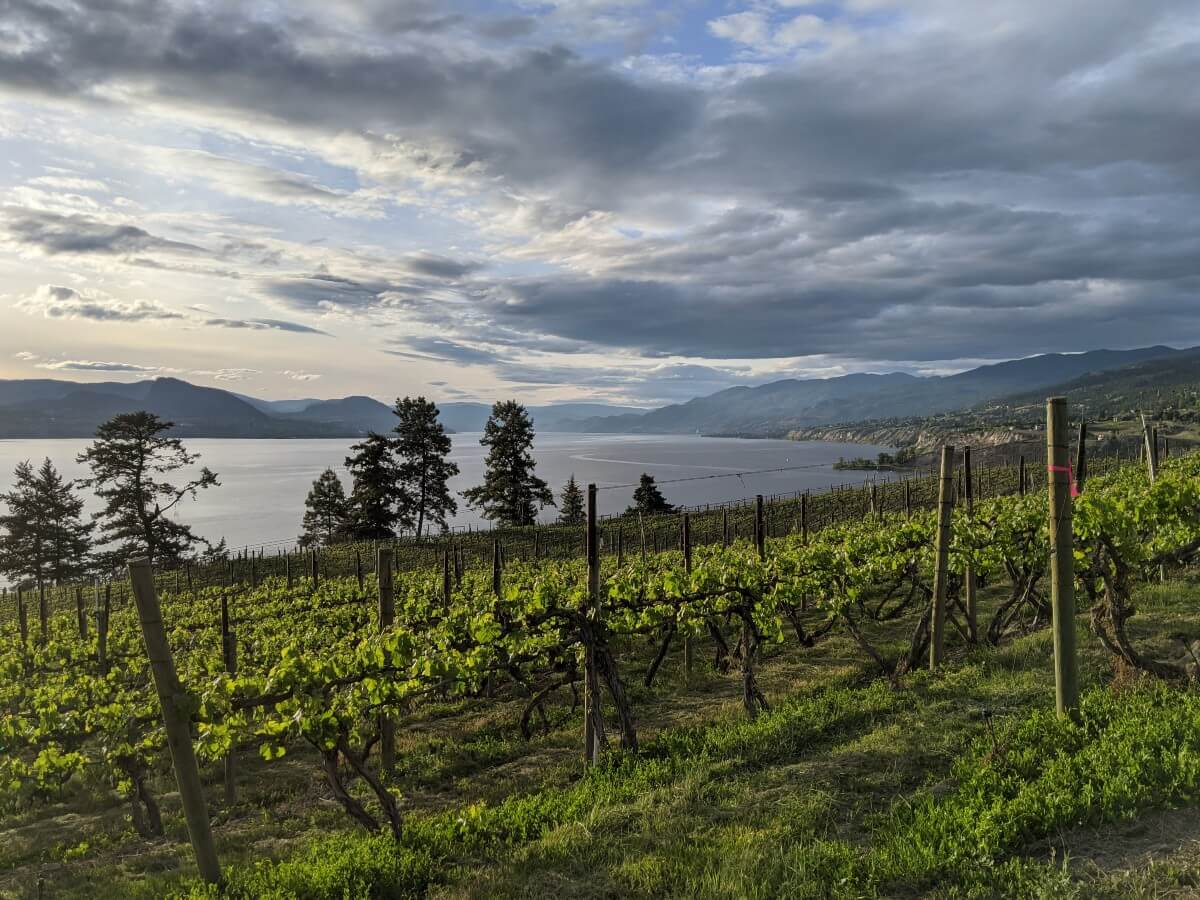 Last updated June 2022. For the most up-to-date information, contact individual businesses before visiting. There are some affiliate links in this post. If you make a purchase, we may receive a small percentage of the sale.
Wine tour preparation
While there's no need to do extensive preparation before a Naramata Bench wine tour, here are a few pointers to enhance your experience:
Bring water. When preparing for your wine tasting tour, pack a couple of water bottles for the day. I prefer to use stainless steel vacuum flasks (such as HydroFlask) as they keep water cold all day. Most wineries will also have a jug of water close to hand at the tasting bar
Wear comfortable clothes. Touring the Naramata Bench wineries is, in general, a fairly informal affair
but most visitors tend to make the effort to dress presentably. For shoes, note that you are likely to be
on your feet all day and some of the wineries are approached by dusty paths. Bring sunscreen, sunglasses and a hat to protect against the sun, especially if you plan to have lunch on a winery patio
Avoid strong scents. It is advisable not to wear perfume or cologne on the day of your tour as the strong aromas can interfere with your palate. And keep in mind, it could hamper the senses of other people around you too. Don't be that person! Smoking can also impede with taste and smell
Think about wine storage. Depending on the type of transportation you will be using for your tour, consider bringing a cooler to store purchased wine in. Summer temperatures on the Bench can be extremely high and potentially damage wine. Most wineries will be happy to store wine for you for pick-up later if necessary
Ask for a wine box. If temperature isn't a issue, ask the first winery for a box to store your purchased wines in. This will help to ensure that all of your bottles arrive safely back to your hotel or Airbnb!
Consider food options. Before leaving, think about what you may do for snacks or lunch during your tour. Bringing some picnic supplies is ideal if you plan to enjoy one of the many winery patios with a glass (or bottle!) of wine at some point during the day
Reserve a table. Planning to have lunch at one of the Bench's beautiful restaurant patios? It is strongly recommended to make a reservation in advance to avoid disappointment
Understand Covid19 protocols. The pandemic has impacted the wine tasting experience. Signs are often listing the protocol requirements or you might be greeted and guided on what is expected. Some wineries now require reservations. Wearing a mask is standard practice (indoors and also outside) until wine is poured. Social distancing is still necessary, with signage indicating where guests should stand. With policies sometime changing on a weekly basis, measures are being implemented by each winery according to its individual situations to keep every one safe
Common phrases and words to know before you go
Before you start touring, take a second to read about these phrases often used on the Naramata Bench. Not only are you likely to come across them while tasting, but you may find these phrases used elsewhere on this website too.
BC VQA
The BC VQA is an "appellation of origin" system much like the DOC system in Italy and AOC in France. It stands for "British Columbia Vintners Quality Alliance."
Quite simply, the BC VQA label guarantees that the wine has been made from 100% BC grapes and meets a minimum quality requirement.
Wineries must submit each vintage of wine to a panel of assessors for taste evaluation. For various reasons, not all wineries choose to apply for VQA status for their wines.
Naramata Bench Winery Association
Over half the wineries on the Naramata Bench form a group called the Naramata Bench Winery Association. It is an organisation that coordinates marketing and events for member wineries.
The Association produces a handy illustrated map to their member wineries every year. Those who visit six-member wineries and get their map stamped are able to enter a competition to win tickets to one Winery Association event.
Other Naramata Bench wineries choose to remain independent.
Wine club
Most Naramata Bench wineries offer some variation on a wine club.
Usually, this involves a member committing to a minimum number of wine shipments, delivered direct to their home address (usually Canadian addresses only).
A popular option is two shipments of six bottles of wine every year (one full case total). Additional wine club benefits vary widely between wineries, but some examples include:
A discount on wine purchases
Complimentary tastings
Exclusive or limited release wines
Exclusively crafted wines
Special events
Referral programs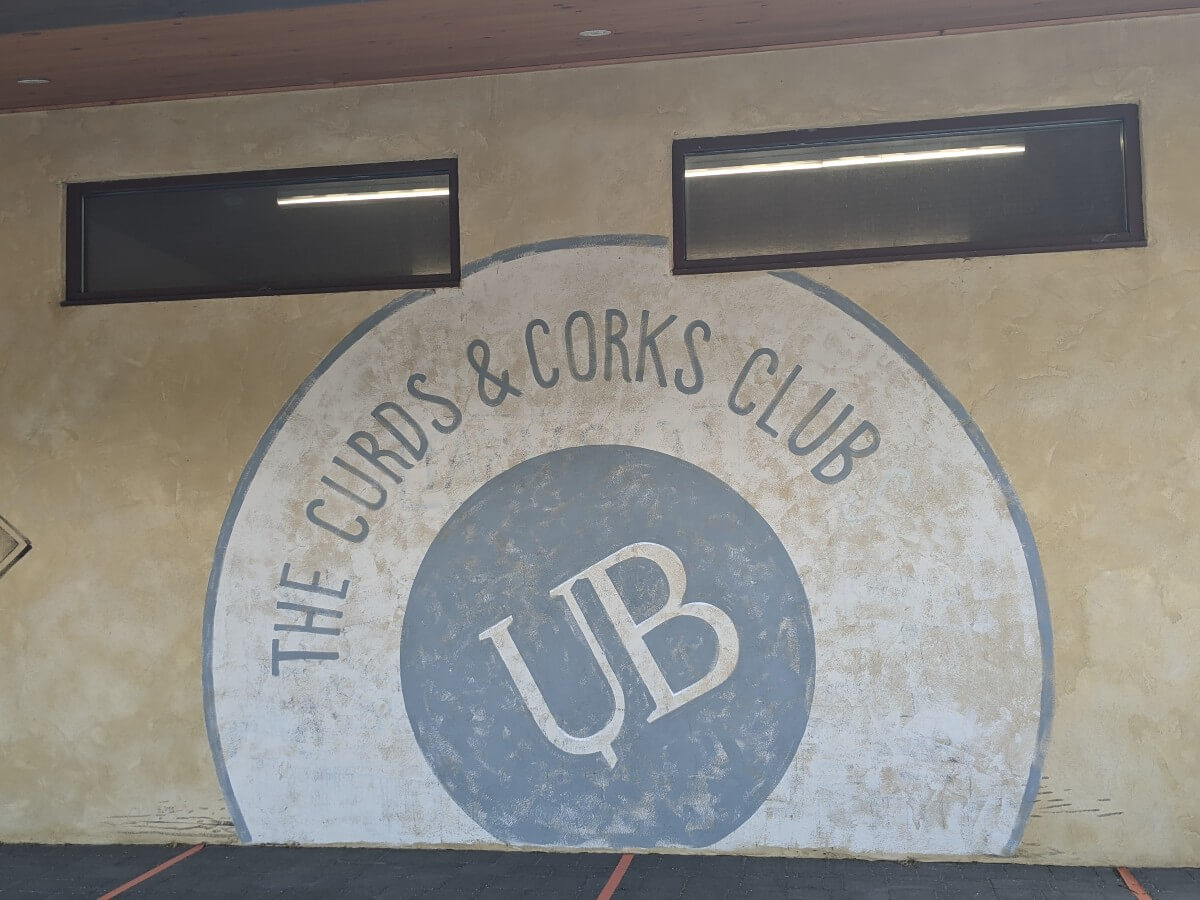 Wine Crush stations
Wine Crush is a local Okanagan company specialising creating artisan food (crackers,
cheese, sausage and mustards) infused with a powder made from the leftover skins, pulp, seeds and stems from winemaking.
The powder is full of antioxidants and other nutrients and of course, naturally pairs well with wine. Wine Crush products are available to purchase and consume at a number of Naramata Bench wineries in their own branded 'stations' (fridges).
Icewine
This is a type of dessert wine made from grapes have been left to freeze naturally on the vine. Icewine is typically served chilled and is usually rich and luscious (and, of course, sweet) to taste.
It is a tricky to produce icewine as warm summers and cold winters (but not too cold) are required and it is strictly regulated by the VQA.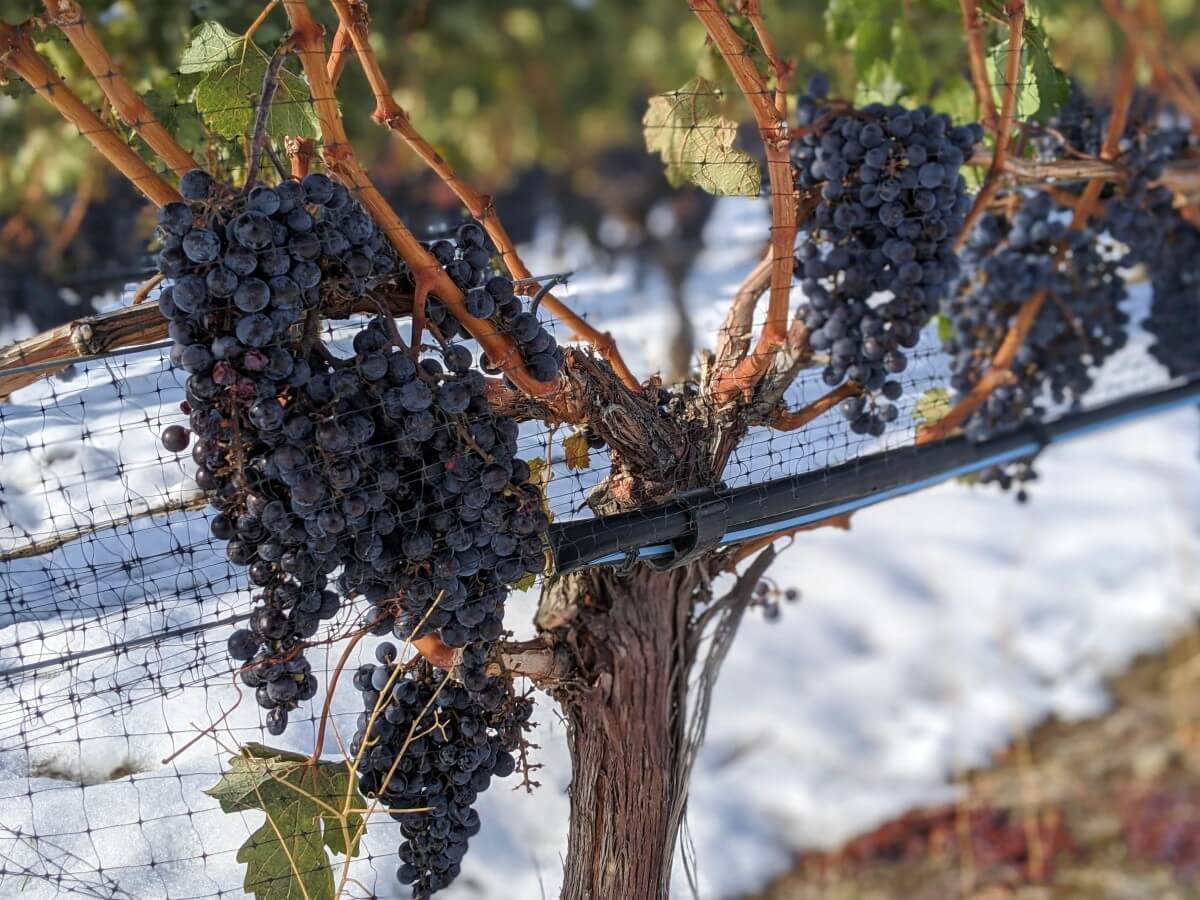 While wine touring
It's time to go wine touring! If it's your first wine tour, you may find the following tips helpful:
Keep an open mind. Try not to form judgements about the wine before tasting. We all have our
favourites but remember that every winery makes its wine a little bit differently. Be open to trying different
types of wine. You never know, you may be surprised and discover a new favourite!
Spitting is OK. If you want to stay more objective about the wines, every winery usually has a receptacle for spitting. If you can't see one, just ask the tasting room staff. Spitting is also helpful if one of the wines just isn't to your taste
Be friendly. It may seem obvious but being kind and polite to the wine tasting staff can really go a long way in improving your wine tasting experience. Some of the people pouring the wine may be the winemakers and/or owners of the winery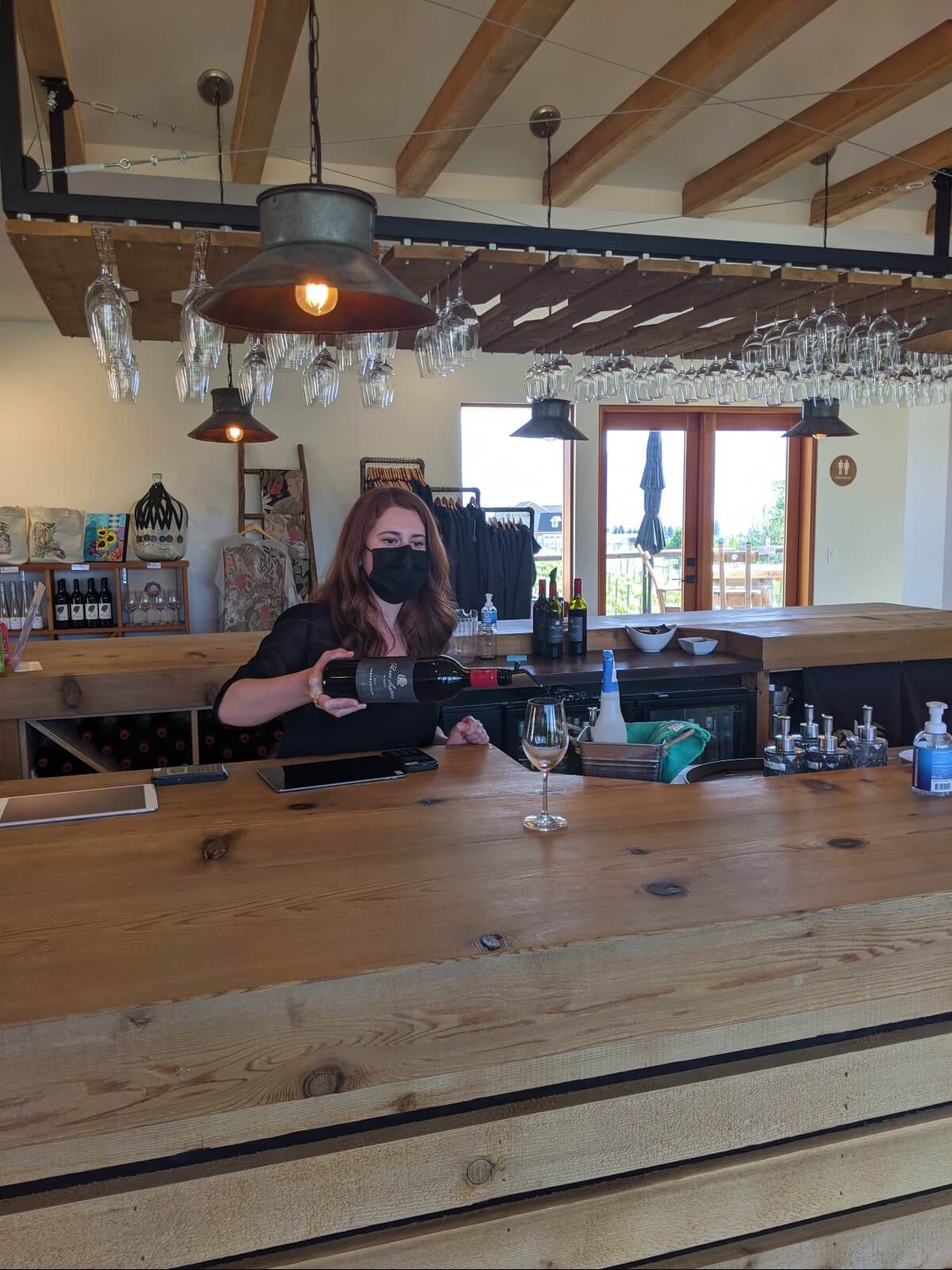 Go ahead and ask. Don't hesitate to ask the wine tasting staff questions – not only can they can be a good icebreaker, but questions also show interest and appreciation. The information gained can also lead to interesting insights into the individual winery that you may otherwise not learn
Swirl, smell and taste. Slowly swirl the wine around your glass and notice the depth, clarity and colour of the wine. This also helps to draw more oxygen from the air into the wine and release more scent. Next, smell the wine and try to identify some of the aromas. Finally, take a small sip and let it linger. Roll it around a little in your mouth to test the taste and texture of the wine. Take another sip. Repeat
Consider taking notes. Recalling your favourites after a day of tasting can sometimes be tricky. Take photos of the labels of your top choices and/or write a few notes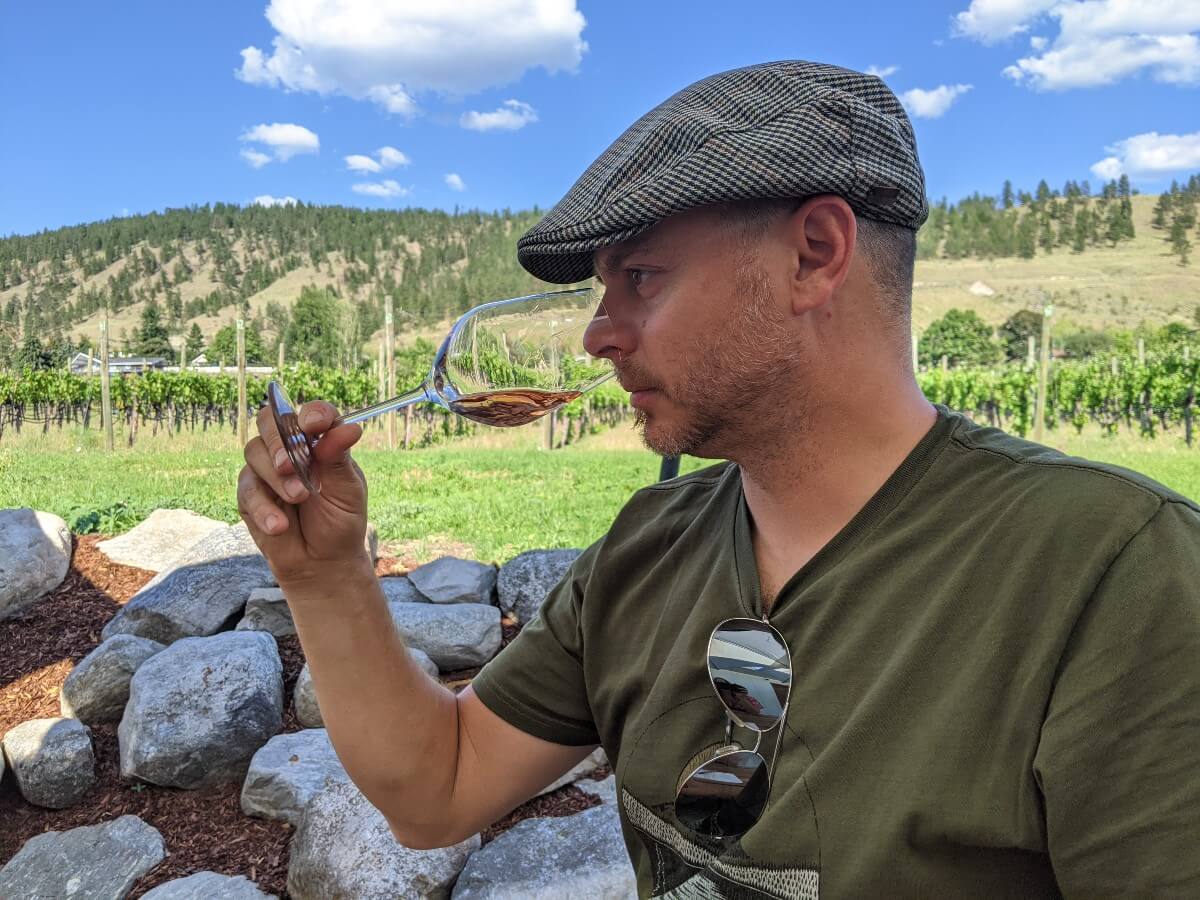 Slow down and savour. With so many wines (and wineries to visit!) to taste, it is easy to fly straight through them without appreciating each one. Remember that you don't have to taste every wine offered at a winery. There is also no need to rush between wineries, if anything your experience (and palate) can only be improved by taking more time
Be prepared for tasting fees. Almost all Naramata Bench wineries charge a per person fee for tasting. This fee is often but not always waived with a wine purchase, just be sure read the small print or simply ask what the winery's policy is. If you don't like the wine or don't wish to buy wine right now, it's perfectly fine to pay the fee only – it's not mandatory to buy a bottle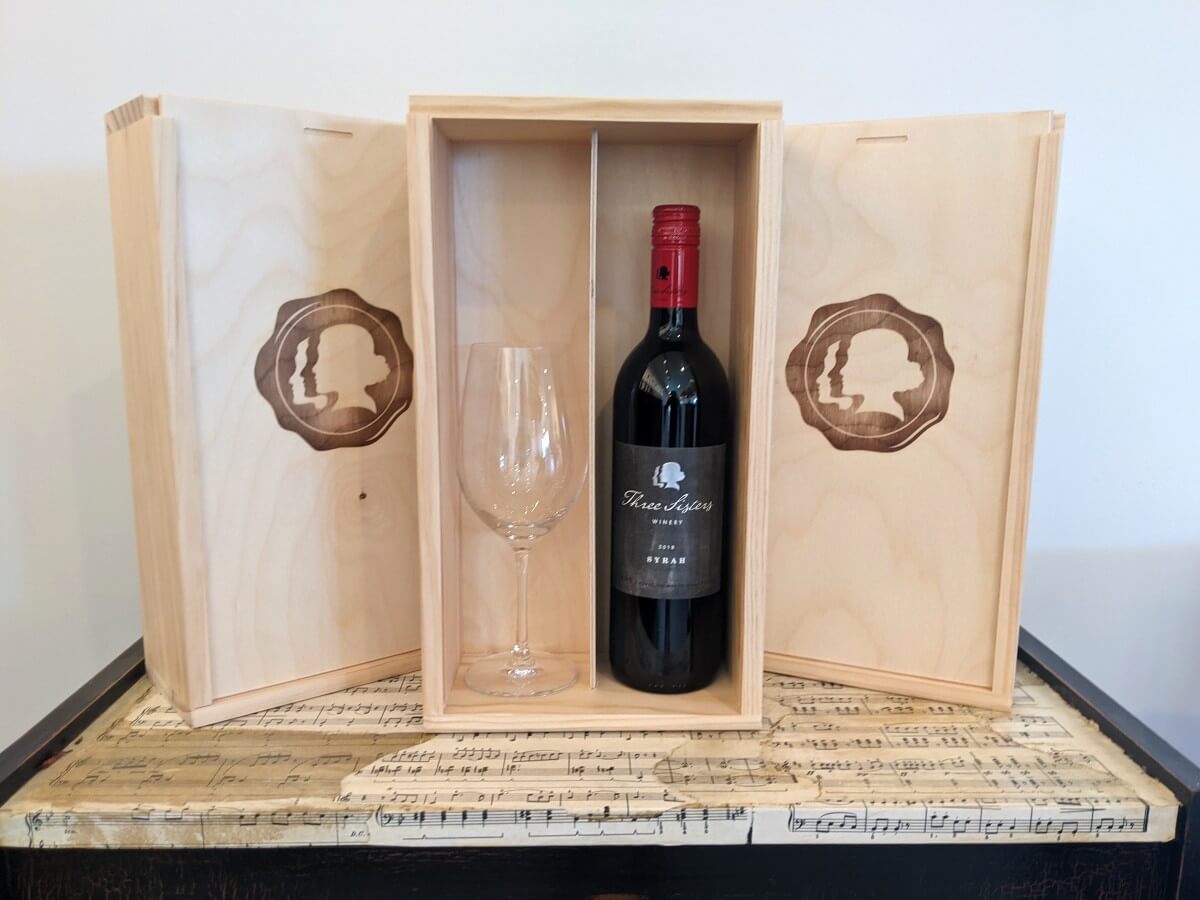 Taking wine home
In addition to purchasing direct from wineries, there are a few other local places to pick up wine to take home.
Wine Information Centre
Offering the region's largest selection of BC VQA wines alongside expert wine touring advice and a high quality gift shop, the Wine Information Centre is a destination in its own right for wine lovers.

As a locally owned and operated not-for-profit business, shopping at the Centre supports the local community too. All retail profits above operating costs are returned to the community through wine industry related donations.
Located next to Cascades Casino and opposite the South Okanagan Events Centre
101 – 553 Vees Dr, Penticton, (click for directions)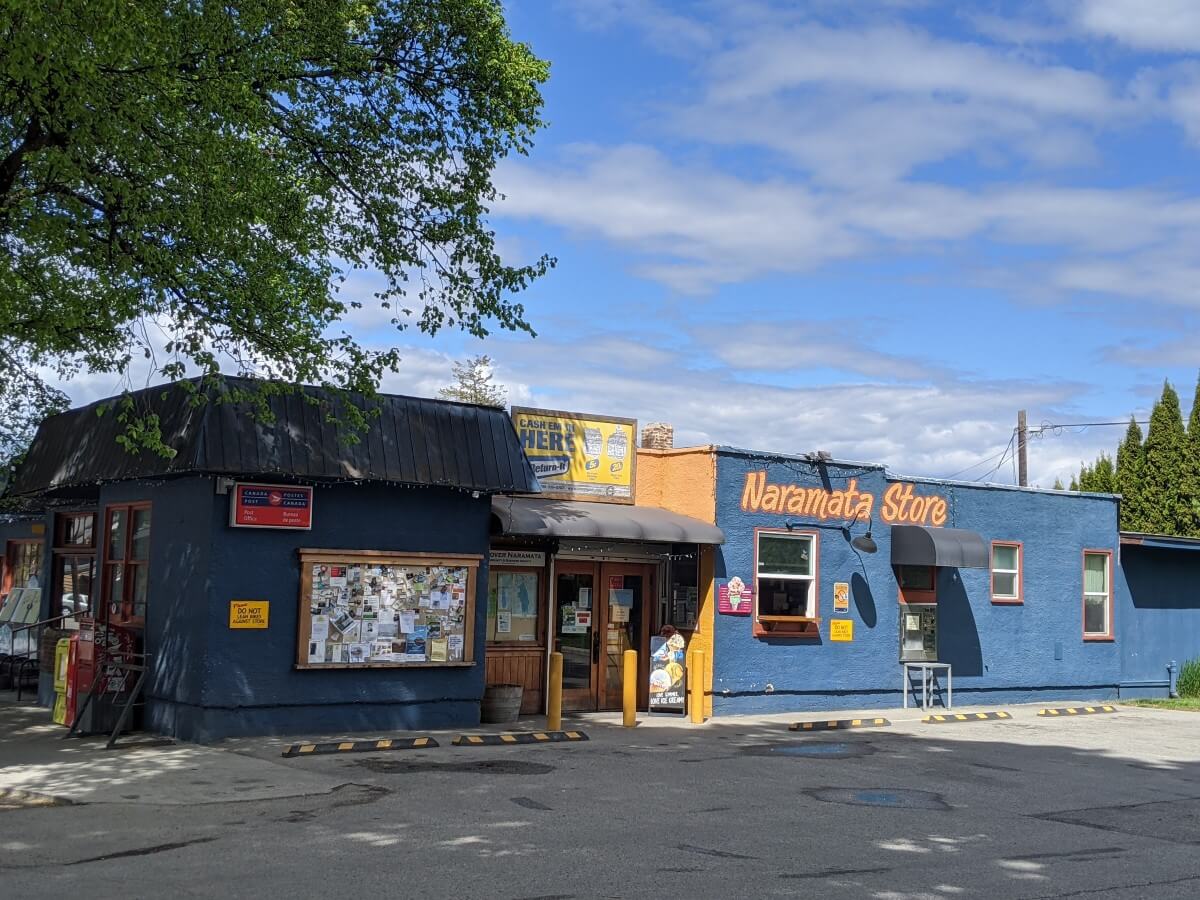 Riverside Liquor Store
Smart, airy and inviting, Riverside must be one of the best private liquor stores around. Decent collection of local wines, with many pre-chilled whites available.
290-152 Riverside Dr, Penticton, (click for directions)
BC Liquor Stores
Penticton's government liquor store can be found in the Plaza alongside Shoppers Drug Mart and Safeway.
405 1301 Main Street, Penticton (click for directions)
Naramata General Store
Pick up some Naramata wines alongside grocery staples at the General Store. Naramata crafted marinades sauces are also on offer in addition to in-store made salads and baked goods. Late hours on weekends.
225 Robinson Ave, Naramata, (click for direction)

Looking for the best accommodation in Penticton?
Discover more wineries
Discover Penticton