Located towards the end of the Naramata Bench, Serendipity Winery is a bit of a hidden gem. From the road, the winery looks unassuming. But true to this winery's name, it'll feel like a happy accident as you turn the corner to find one of the most beautiful properties on the Naramata Bench.

Admire the magnificent arched doors on the way to wine shop and patio. Owned and run by a mother and daughter, you're likely to meet at least one of them during your tasting. As for the wine, the Viognier is a favourite of wine critics and the Sauvignon Blanc is likely to be a winner for anyone who likes the classic New Zealand style.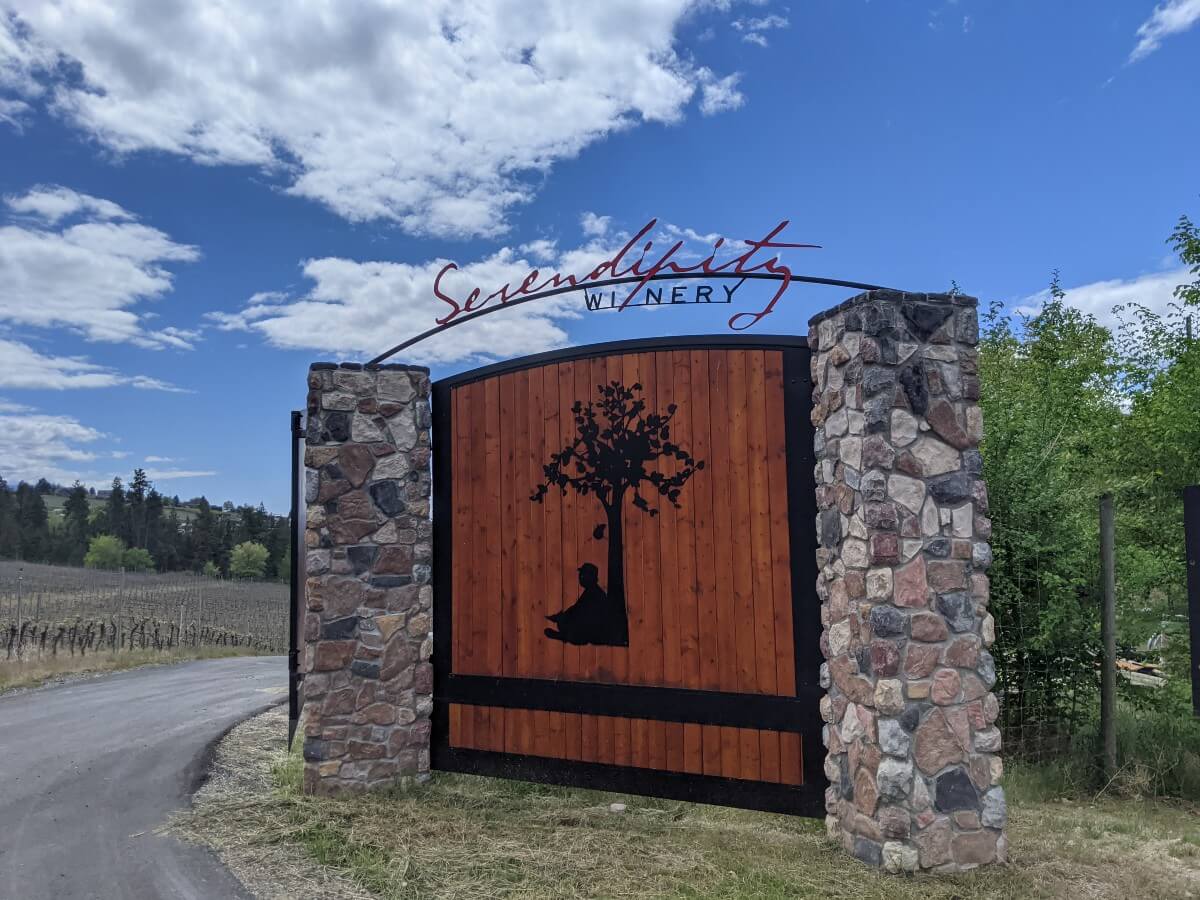 At a Glance
Wine shop times: 10am to 5pm, daily
Tasting room times: 10am to 5pm, daily
Tasting reservation: Recommended, walking OK
Tasting style: Seated, outdoor, 5 wines, 30 minutes
Tasting cost: $15 tasting , $25 food and wine pairing
Food/restaurant: Yes
Accommodation: No
Child friendly: Yes
Pet friendly: Yes
Weddings and private events: Yes
Last updated June 2022. For the most up-to-date information, contact individual businesses before visiting. There are some affiliate links in this post. If you make a purchase, we may receive a small percentage of the sale.
Tastings and Wine Shop
Serendipity Winery has an airy and spacious wine shop, which sits immediately adjacent to a large covered (and heated!) patio.
Restaurant
Serendipity has an on-site restaurant called the Bistro. At the current time, all tastings are being held on the main patio, which is shared with the bistro. This makes it very easy to enjoy a few dishes while tasting Serendipity's wine too.
The menu is upscale yet rustic, showcasing international flavours made with local ingredients. Each dish has been designed to pair with one of Serendipity's wines.
Click to read more information about the Bistro at Serendipity Winery.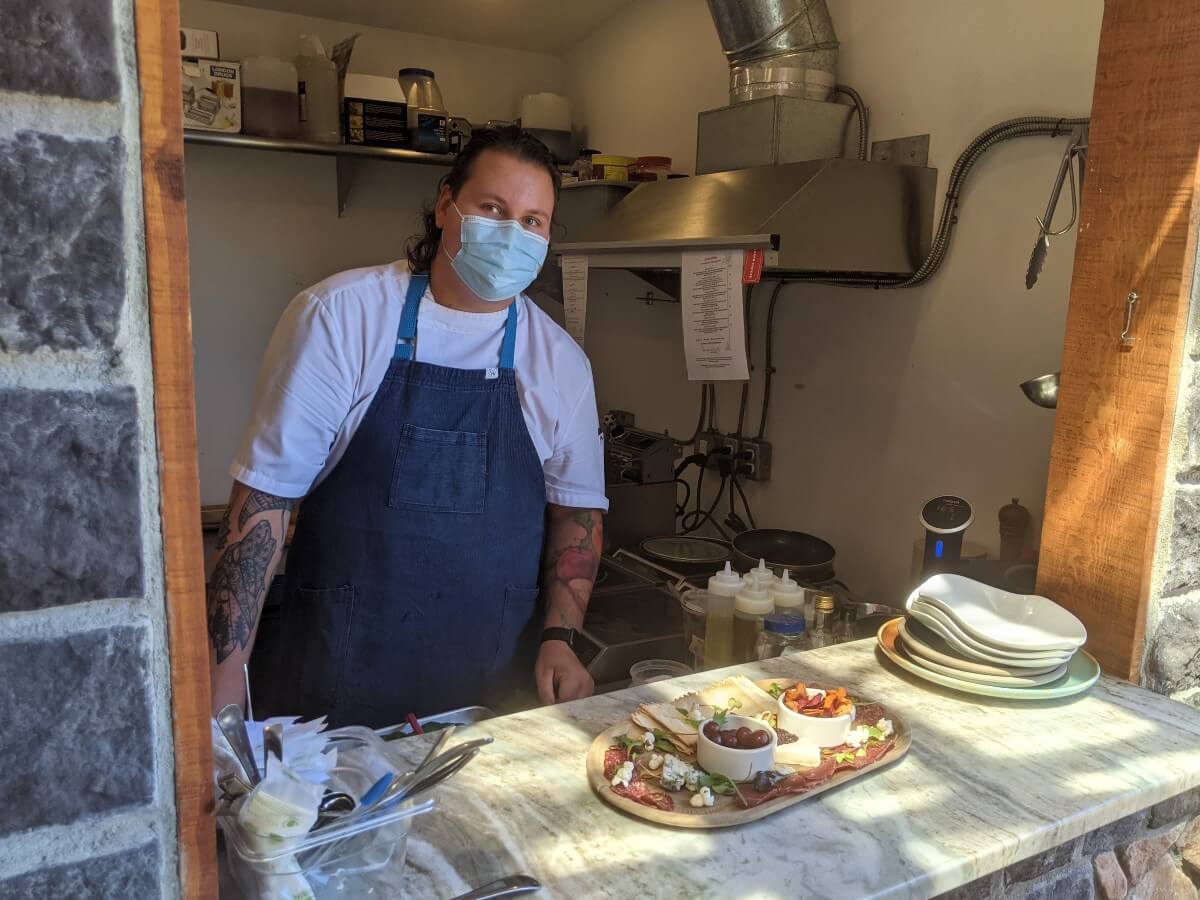 Accommodation
This winery does not have onsite accommodation. Click to discover nearby Naramata Bench accommodation options.
Weddings and Private Events
Serendipity does cater for weddings and private events. There are multiple spaces that can be rented and adapted to suit your event requirements.
Dog Friendliness
Serendipity is a dog friendly winery. The large patio has a dog bowl and some shaded areas to help keep your furry friend cool. Something to keep in mind is that the winery does have an on-site dog. Please note also that the patio is paved and there is no grassy area nearby.
Wine Club
Serendipity Winery offers the choice of two membership options:
The Isaac Newton membership will get you two shipments of 6 bottles (1 case a year) in spring and late fall.
The Eve Membership delivers three shipments of 6 bottles (18 bottles a year), shipped in spring, summer and late fall.
Perks to enjoy when joining Serendipity's Wine Club include:
Assess to wine club members only wines
Early access to new releases
Members only events
Free tastings
Access to a private patio
Free shipping on full cases
Discount on purchases
Free glass of wine (Eve members)
Wine making or wine testing event (Eve Members)
Varietals
Viognier
Sauvignon Blanc
Semillon
Pinot Grigio
Merlot
Cabernet Sauvignon
Cabernet Franc
Contact Information
Phone: 1-250-486-5290
Address: 990 Lower Debeck Road
Website: serendipitywinery.com
Discover more wineries