Trust us, this winery isn't one to be laughed at. The double entendre name was coined when Laughing Stock's owners decided to leave lucrative careers in the financial industry and follow a dream to open their own winery.
This financial background is still referenced on each bottle, with grape varietals being displayed as stock listings on the glass. The winery is best known for its Bordeaux style blend Portfolio, another nod back to Wall Street.
Laughing Stock Vineyards takes pride in trying more unusual winemaking methods, currently using concrete egg fermenters and experimenting with Italian clay amphorae. The winery grows half of their grapes in Osoyoos to produce deeper reds.
Though Laughing Stock's address is on Naramata Road, it can be a hard winery to spot. The steep driveway, accessible via a locked gate, quickly leads guests away from the busy road to a modern tasting room with spectacular views of vineyards and Okanagan Lake.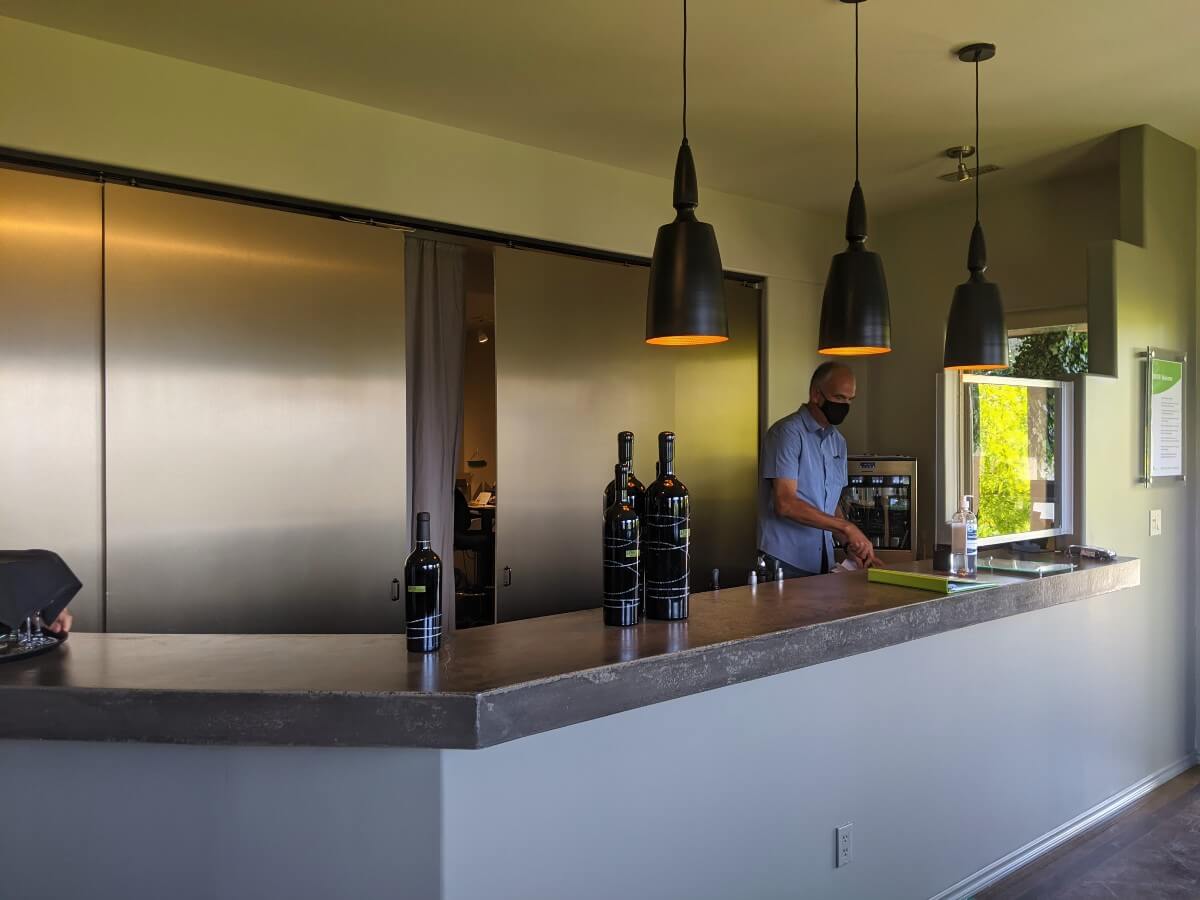 At a Glance
Wine shop times: 11am to 5pm, daily
Tasting room times: 11am to 4.15pm, daily
Tasting reservation: Required, online or phone
Tasting style: Indoor, outdoor, seated, 4 wines, 30 minutes
Tasting cost: $10, waived with wine purchase
Food/restaurant: No
Accommodation: No
Child friendly: Yes
Pet friendly: Yes
Weddings and private events: No
Last updated June 2022. For the most up-to-date information, contact individual businesses before visiting. There are some affiliate links in this post. If you make a purchase, we may receive a small percentage of the sale.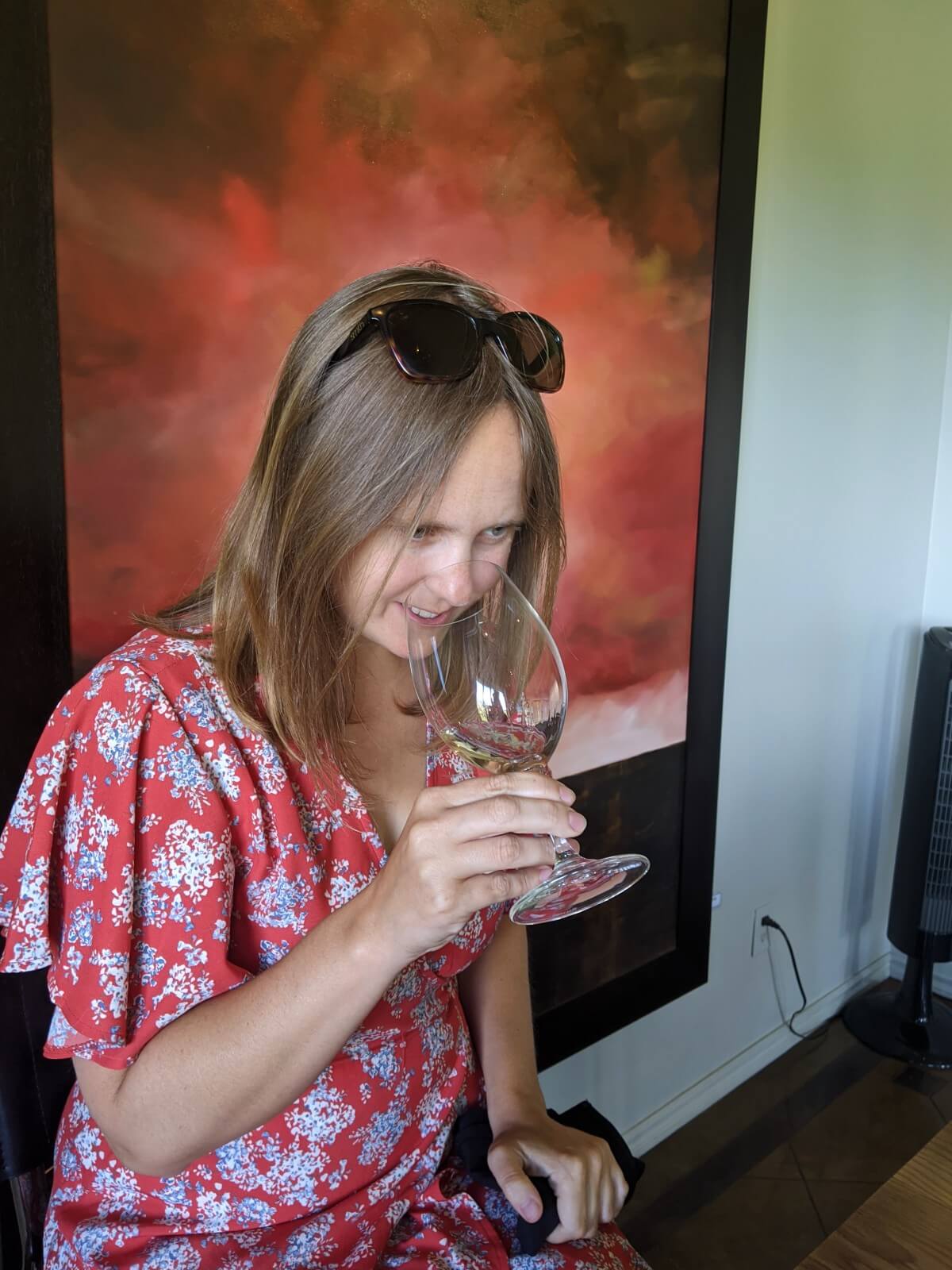 Varietals
Here are some of the varietals you may find in Laughing Stock's wines:
Pinot Gris
Viognier
Chardonnay
Roussanne
Syrah
Pinot Noir
Cabernet Sauvignon
Cabernet Franc
Malbec
Petit Verdot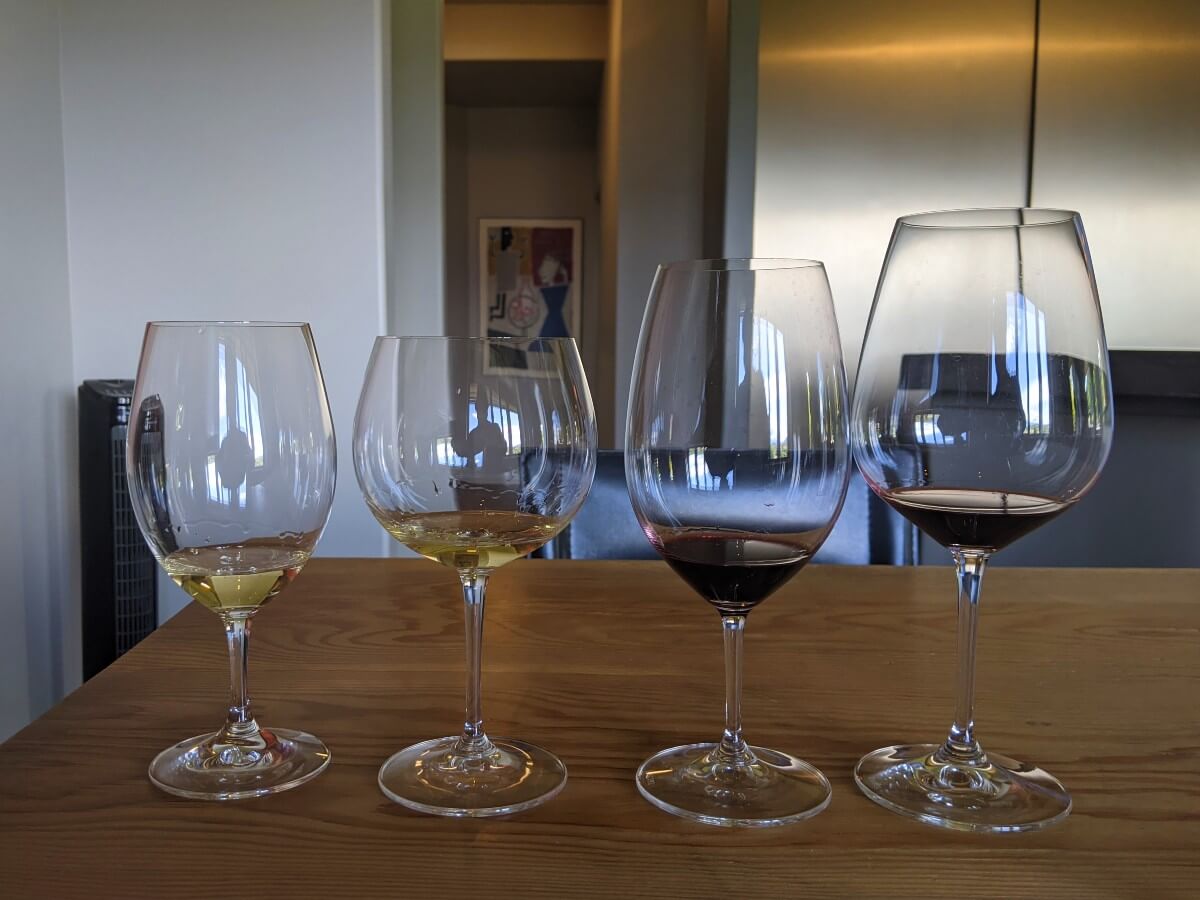 Wines
| | | |
| --- | --- | --- |
| Wine name | Description/Varietal | Price Per Bottle |
| 2018 Portfolio | Red. Merlot, Cabernet Sauvignon, Cabernet Franc, Malbec, Petit Verdot | $50 |
| 2018 Syrah | Red. Syrah, Viognier | $37 |
| 2019 Amphora Syrah | Red. Syrah, Viognier, fermented in terracotta | $50 |
| 2018 Pinot Noir | Red. Pinot Noir | $35 |
| 2018 Blind trust red | Red. Merlot, Cabernet Sauvignon, Syrah, Malbec, Cabernet Franc, and Petit Verdot | $29 |
| 2019 Chardonnay | White. Chardonnay | $29 |
| 2019 Pinot Gris | White. Pinot Gris | $20 |
| 2019 Viognier | White. Viognier | $25 |
| 2019 Amphora VR | White. Viognier, Roussanne, fermented in terracotta | $29 |
Contact Information
Phone: 1-250-493-8466
Address: 1548 Naramata Rd
Website: laughingstock.ca
Discover more wineries