Perched high on a hill overlooking Okanagan Lake, visiting the sprawling Mediterranean inspired complex of Lake Breeze is like stepping into a little piece of Italy.
The experience starts right in the parking lot, with the views stretching as far as Peachland to the north. A mosaic of vineyard workers hints at the architectural details to come. A walk down the driveway soon reveals the hidden gem that awaits below.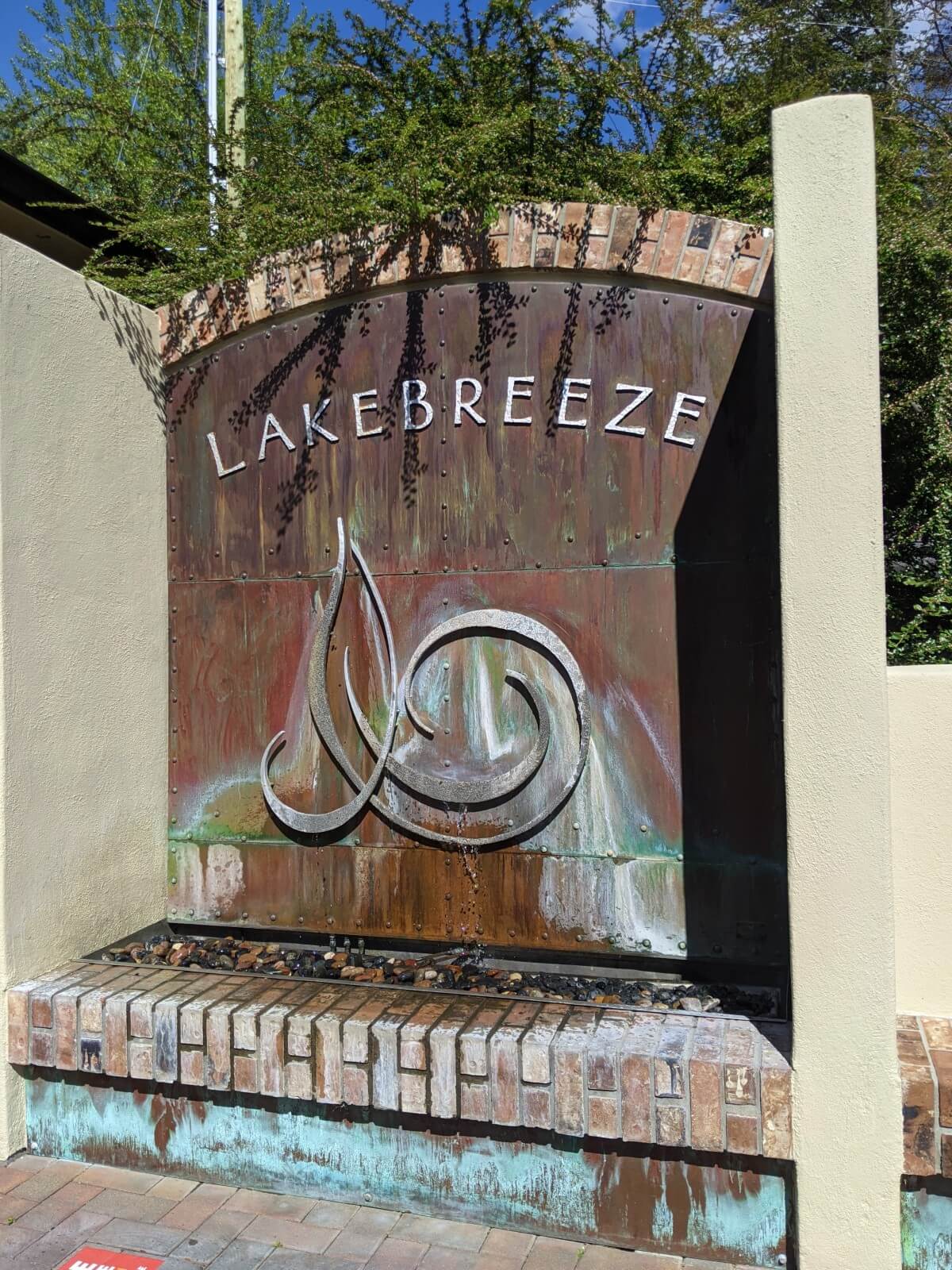 Named after the winds that blow along the Naramata bluffs all year round, Lake Breeze Vineyards has a large wine portfolio. It may be cliché, but there's a little something for everyone here, and that includes different budgets too.
The first wines on this property were planted in 1985, making them some of the oldest on the Naramata Bench. The winemakers here practice minimal intervention on their wide variety of varietals, preferring to highlight the natural expression of each grape.
At a Glance
Wine shop times: 11am to 5pm Daily
Tasting room times: 11am to 4.15pm Daily
Tasting reservation: First come first serve
Tasting style: Standing, seated, indoor, outdoor
Tasting cost: $10 p/p, waived with wine purchase
Food/restaurant: 11.30am to 3pm Thurs to Tues
Accommodation: No
Child friendly: Yes (see info below)
Pet friendly: Yes (see info below)
Weddings and private events: No
Last updated June 2022. For the most up-to-date information, contact individual businesses before visiting. There are some affiliate links in this post. If you make a purchase, we may receive a small percentage of the sale.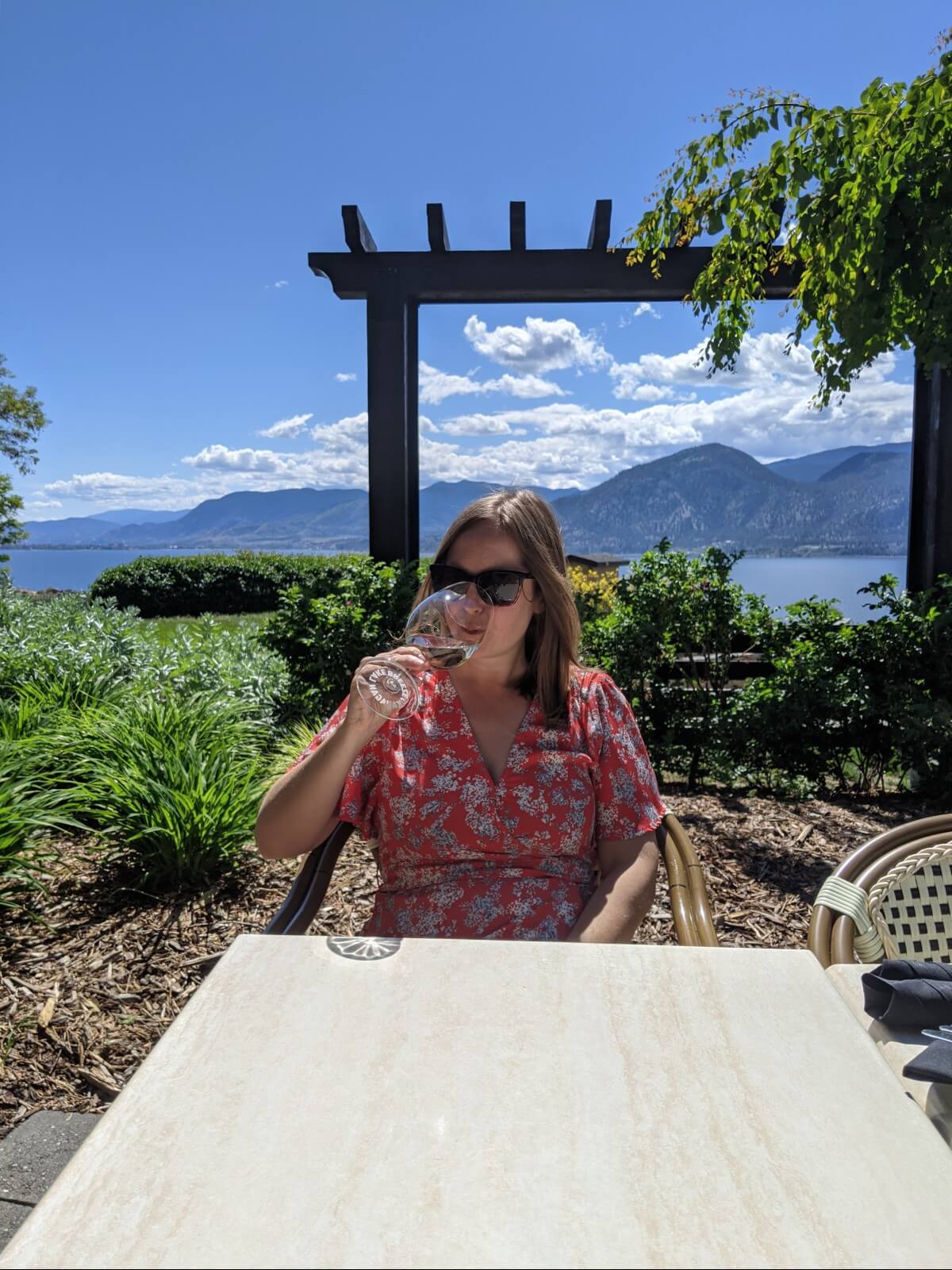 Wine Tastings and Wine Shop
Lake Breeze wine tastings are currently being offered in the sunny courtyard, just beyond the entrance to the Patio. A collection of wine barrels provide standing tables, perfect for individual group tastings. There are umbrellas for shade.
Seated tastings may be offered during quieter periods. Normally, tastings would be held in an indoor tasting room to the side of the Patio.
The guided tasting included six signature Lake Breeze wines and costs $10 per person. The fee is waived with the purchase of wine.
First time wine touring on the Naramata Bench? Read this post next – Naramata Bench Wine Tasting Etiquette and Tips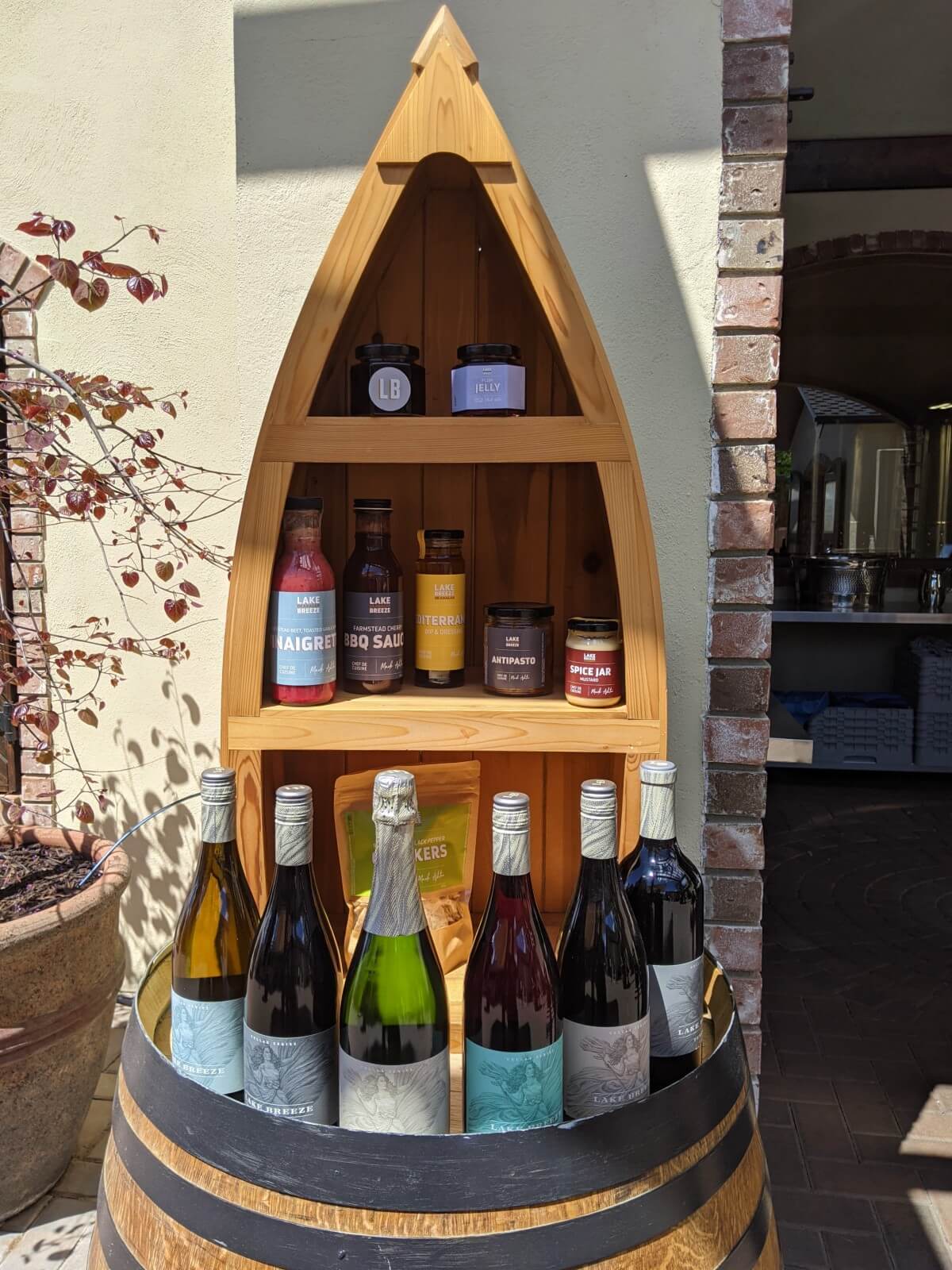 Restaurant
The Patio is Lake Breeze's on-site restaurant, situated in the heart of the winery complex. Centered around a sunny paved outdoor space surrounded by greenery and beautiful peek through Okanagan Lake views, The Patio specialises in seasonally inspired plates made with locally sourced ingredients.
And when they say local, it can't really get more local than this. The Farmstead, a two acre plot of land that will, when completed, feature vegetables, herbs, greenhouse, animal pasture and orchard, is only steps away from the Patio restaurant itself.
All seating is outdoors, to enjoy this gorgeous setting to the fullest extent. There is partial shade available, with umbrellas available for additional shelter.
Each dish on the menu was designed with wine pairing in mind. Guests have a choice of a two or three course meal, with the dessert being optional.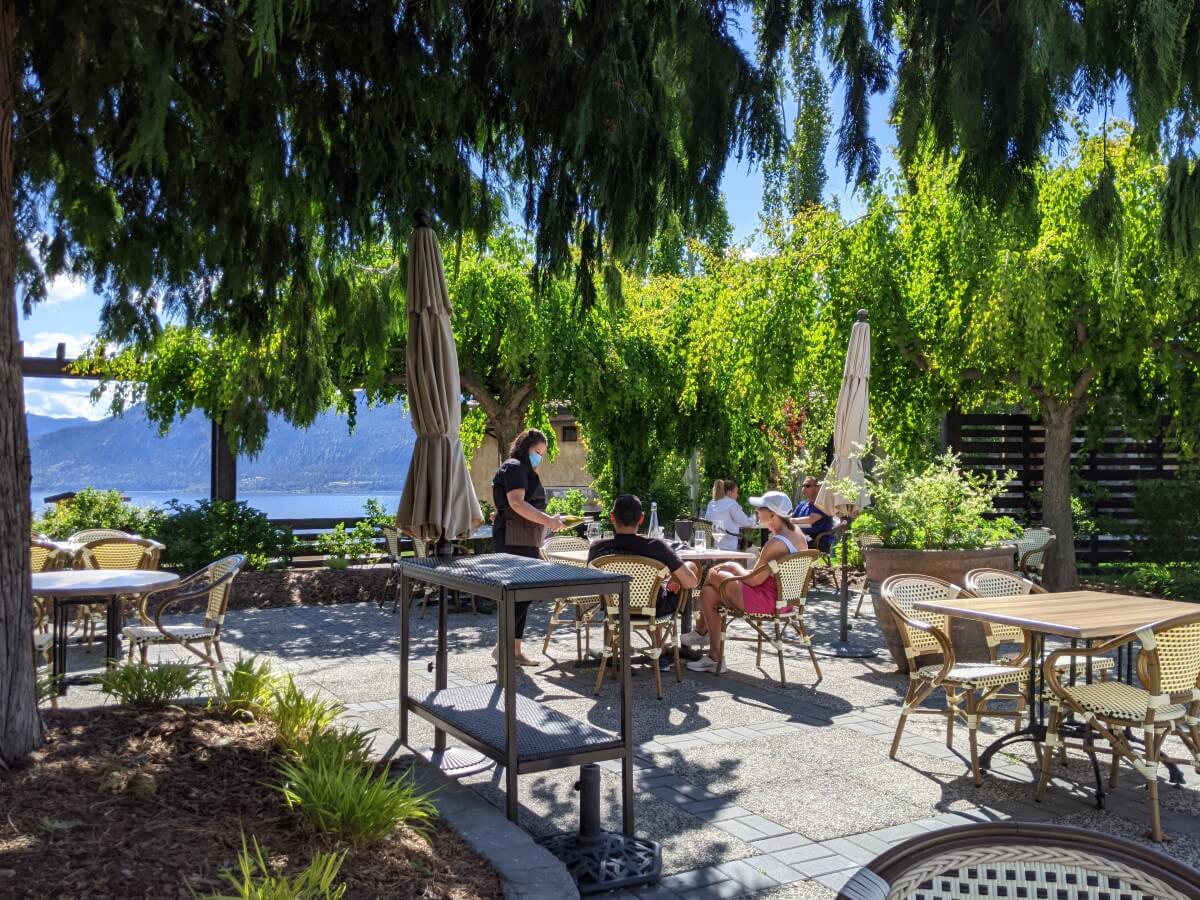 Accommodation
This winery does not have on-site accommodation but here is a list of local recommendations: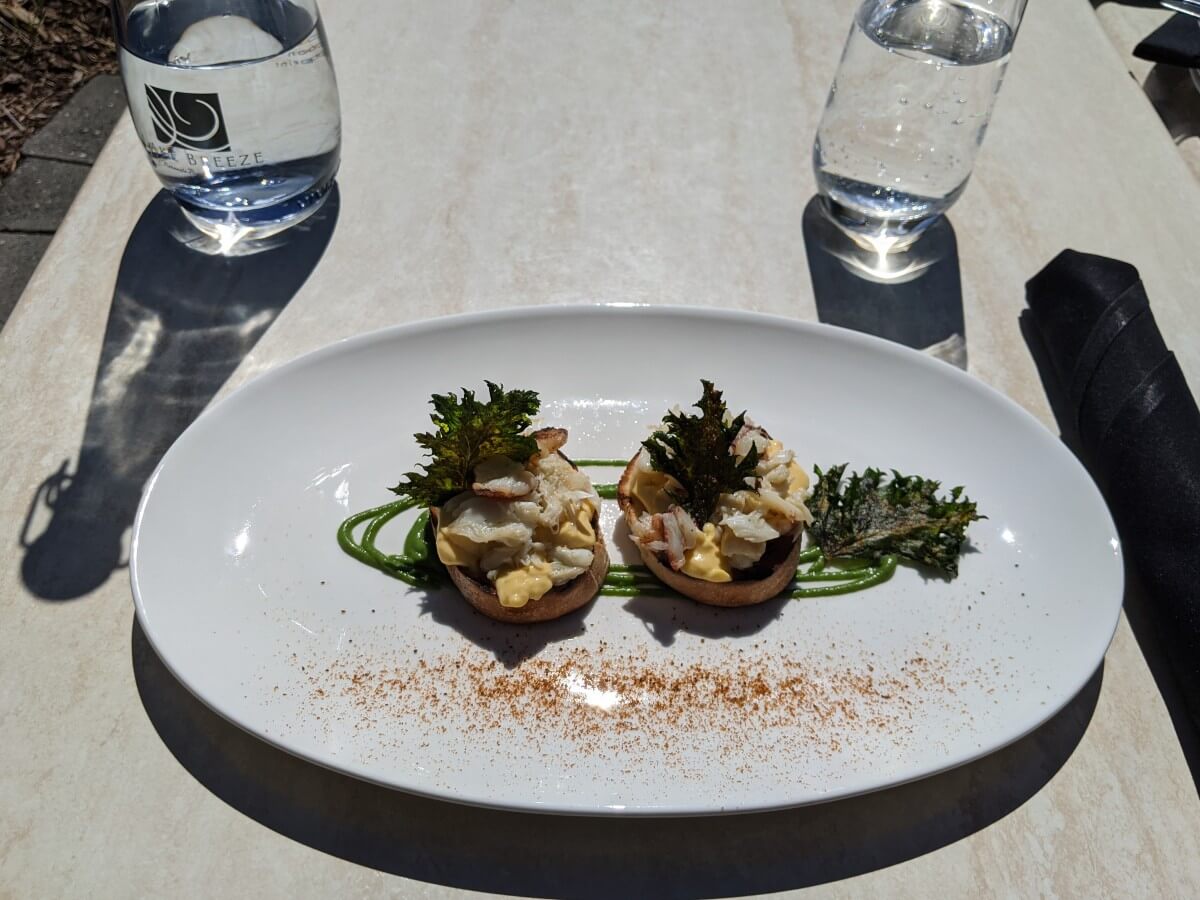 Weddings and Private Events
Lake Breeze does not host weddings or private events at this time. Here are some recommended local wineries that do: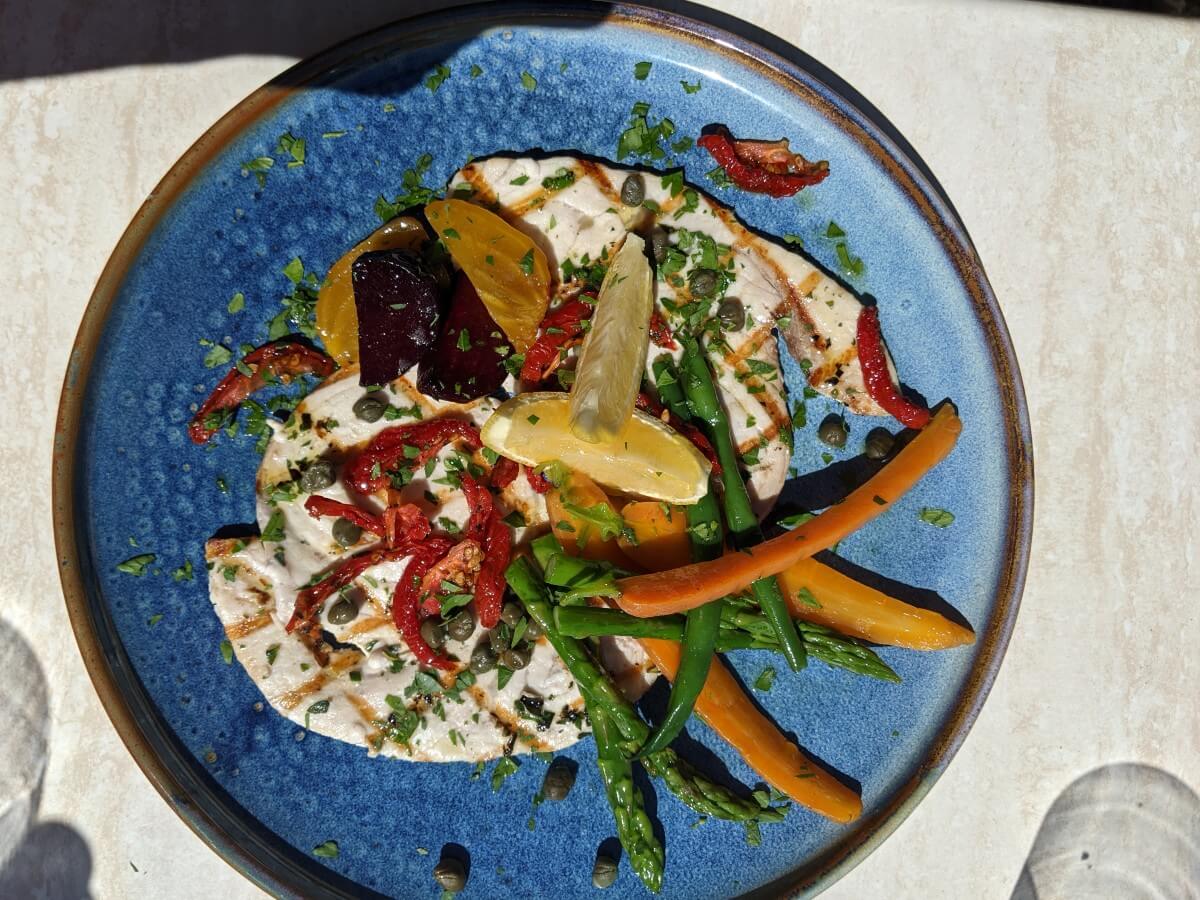 Child Friendly
Children are allowed to accompany adults to Lake Breeze. Keep in mind that the Restaurant does not offer a children's menu and there are no child-specific activities. The washrooms are located right off the main courtyard, close to the tasting area.
These local wineries have toys and play equipment for children:
Dog Friendly
Guests can bring leashed dogs to courtyard tastings and also into the Restaurant. The entire area is paved. There are scattered umbrellas for shade, with additional trees around the Restaurant area.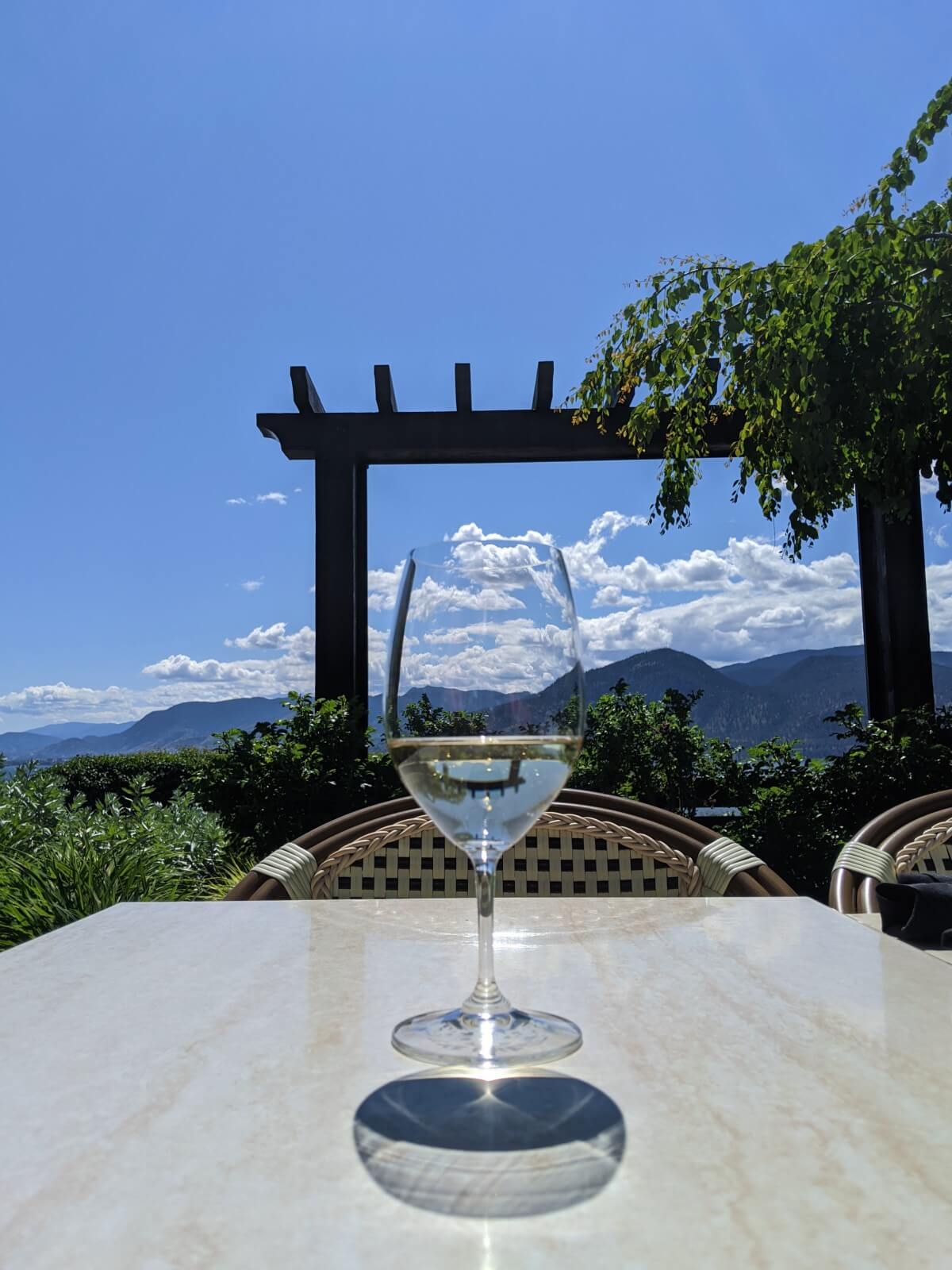 Wine Club
The Tempest Club has two membership options – the Tempest Club Half Case (six bottles) and the Tempest Club Full Case (twelve bottles).
Wine packages are sent in May and October, to coincide with the release of new vintages.
Other membership benefits include:
Free shipping for wine purchases of twelve bottles or more
Early invitation to events
Pairing recipes from Lake Breeze chef Mark Ashton
15% discount on purchases at the winery
Free glass of wine when dining at the Patio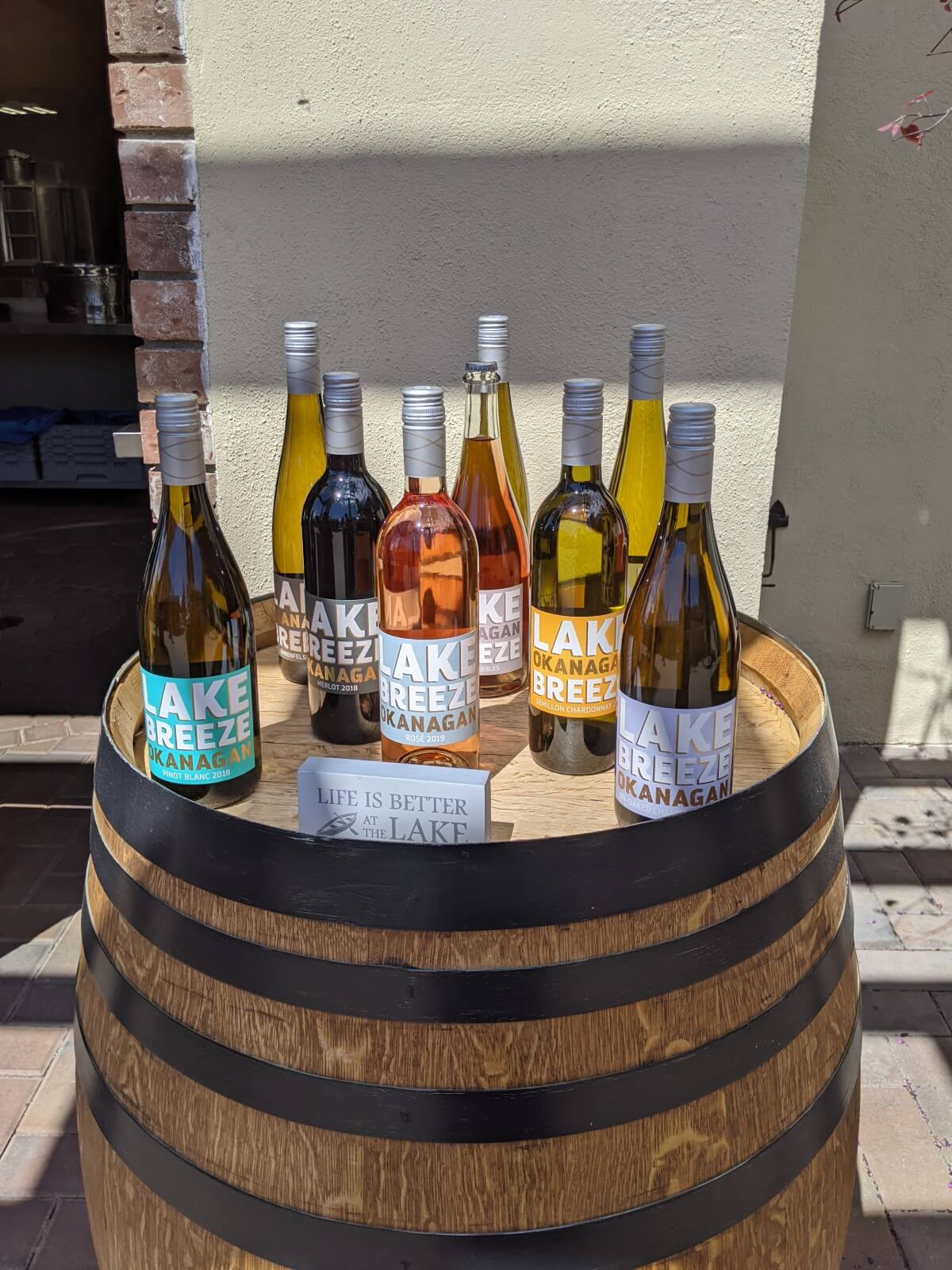 Varietals
Here are some of the varietals you may expect to find at Lake Breeze:
Merlot
Cabernet Franc
Cabernet Sauvignon
Malbec
Pinot Noir
Syrah
Pinotage
Chardonnay
Pinot Gris
Pinot Blanc
Muscat
Schönburger
Gewurztraminer
Viognier
Riesling
Semillon
Contact Information
Phone: 1-250-496-5659
Address: 930 Sammet Road
Website: lakebreeze.ca
Discover more wineries