Located right on Naramata Road, Wesbert is one of the newer names on the Naramata bench. The Joubert family, originally from South Africa, took over the winery in 2019.
Since then, they have been perfecting the cultivation of the five grape varietals which grow on the site. Wesbert's wine range continues to expand to include a good mix of white, red, rose and sparkling wines.
Most tastings take place on the partially shaded patio on the side of the tasting room. The seating here offers great views of the vineyard below as well as Okanagan Lake and other surrounding farmland.
If you've been to the Naramata Bench before but not in the last few years, you may recognise Wesbert's location and distinctive building. The property was known as Quidi Winery until 2017.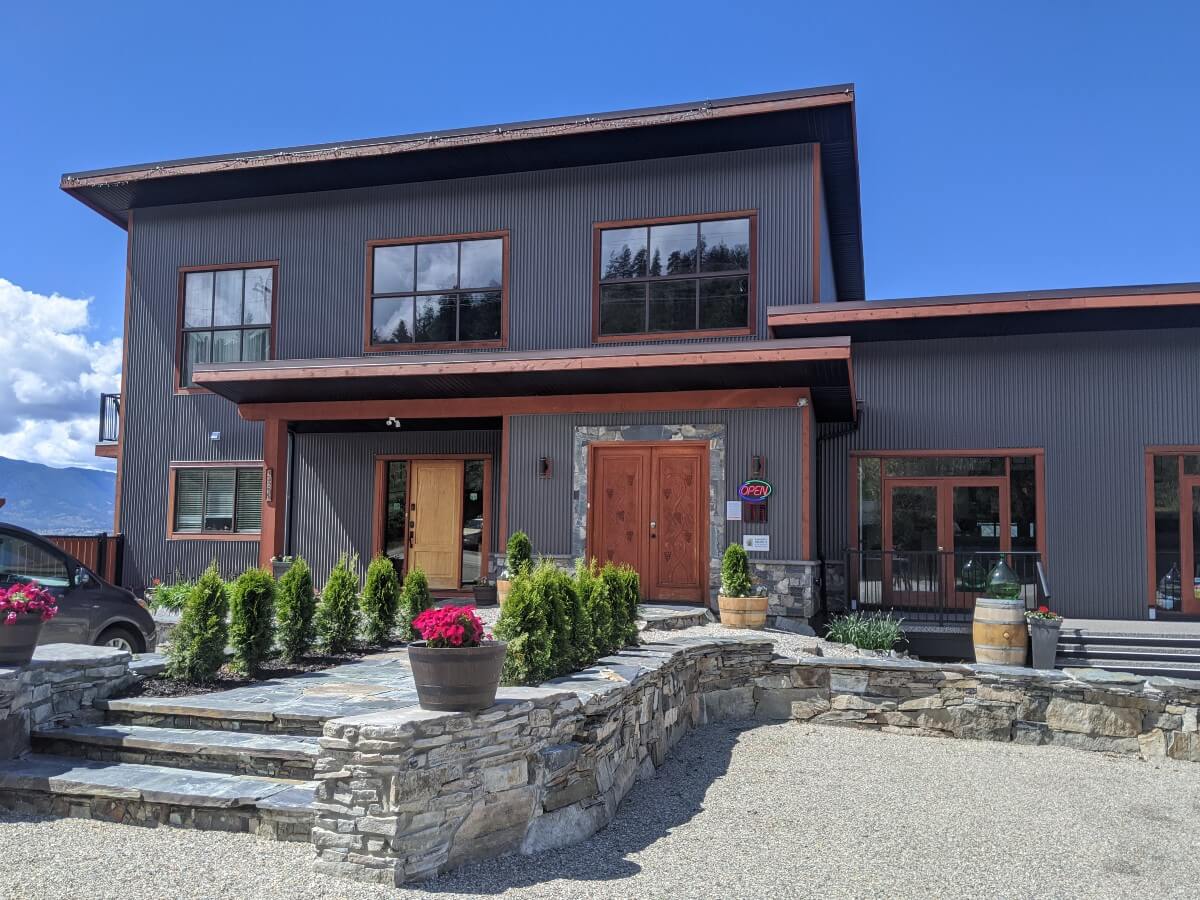 At a Glance
Wine shop times: 10am to 6pm, Wed to Mon
Tasting room times: 10am to 6pm, Wed to Mon
Tasting reservation: Recommended
Tasting style: Outside, seated
Tasting cost: $10, not refundable
Food/restaurant: No
Accommodation: Yes
Child friendly: Unknown
Pet friendly: Unknown
Weddings and private events: No
Last updated June 2022. Please note that the following information may change at any time due to Covid19 related policies and procedures. For the most up-to-date information, contact individual businesses before visiting. There are some affiliate links in this post – if you click one and make a purchase, we may receive a percentage of the sale at no extra cost to you.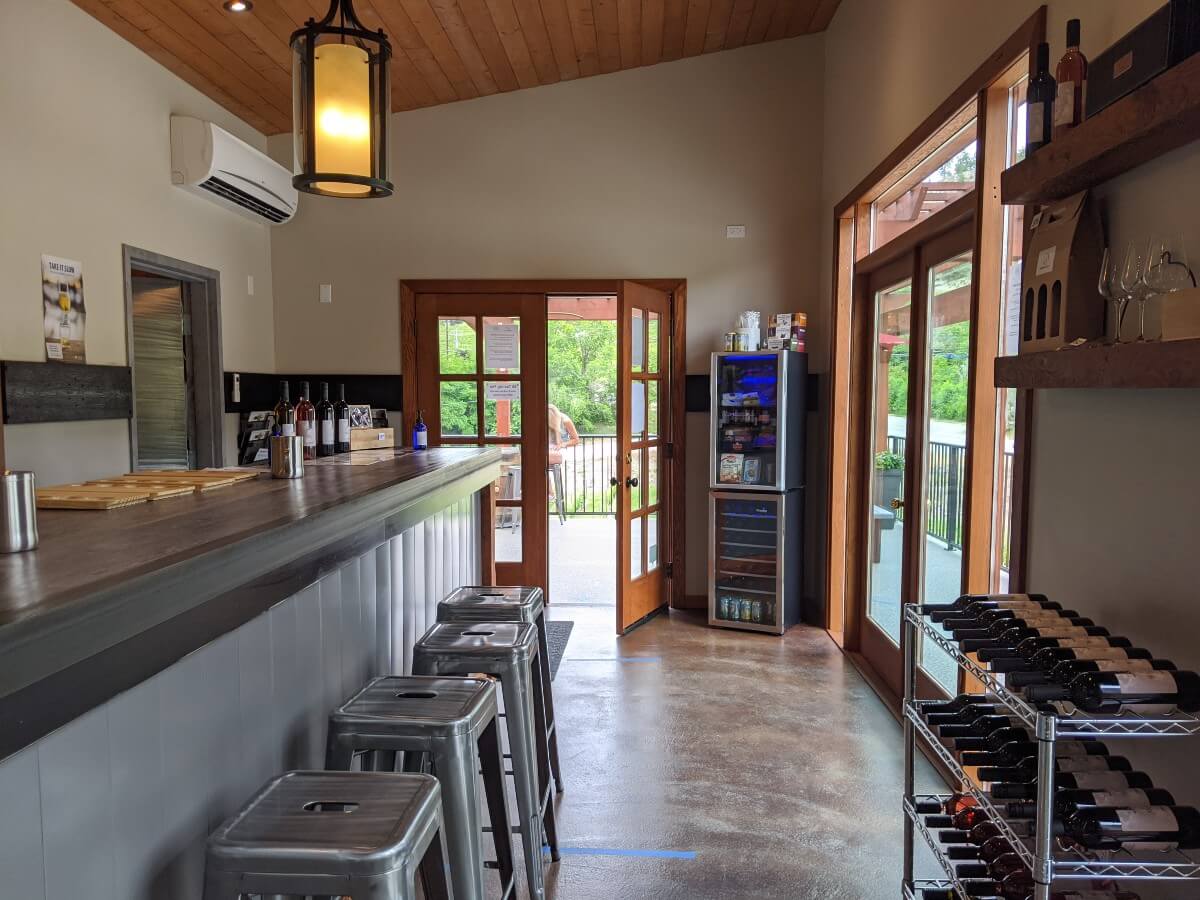 Varietals
Gewürztraminer
Viognier
Merlot
Cabernet Franc
Gamay
Wines
| | | |
| --- | --- | --- |
| Wine name | Description/Varietal | Price Per Bottle |
| 2019 Adelaide White | White. Gewürztraminer, Viognier | $22 |
| 2020 Viognier | White. Viognier | $20 |
| 2020 Gewürztraminer | White. Gewurztraminer | $20 |
| 2017 Wise Guy | Red. Merlot, Cabernet Franc | $32 |
| 2019 Merlot | Red. Merlot | $22 |
| Gamay | Red. Gamay | $22 |
| 2020 Rose | Rose. Merlot | $22 |
| 2020 Sparkling Rose | Sparkling. Merlot | $22 |
| Deserted Fortified Wine | Fortified | $40 |
| Viognier Late Harvest | White, Late Harvest Viognier | $25 |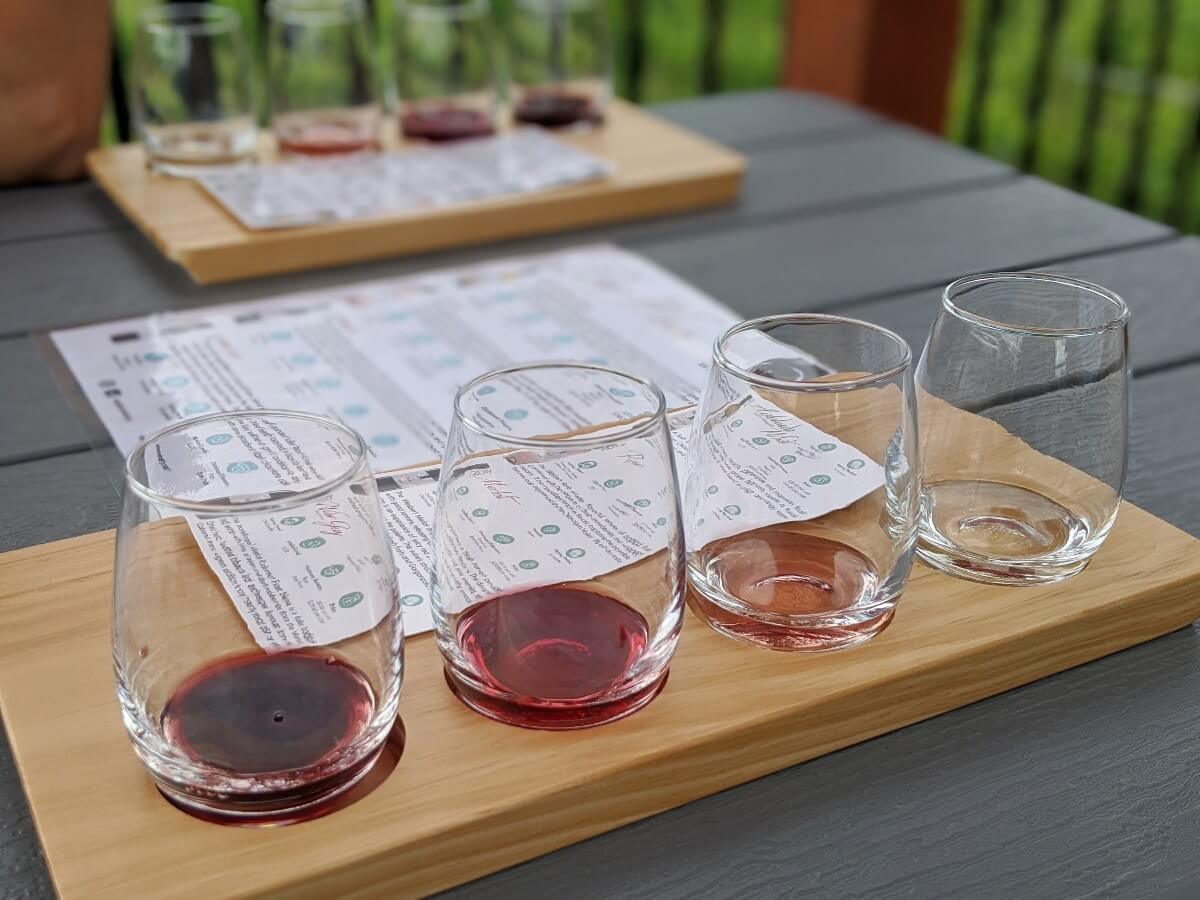 Contact Information
Phone: 1-778-1113
Address: 1465 Naramata Road
Website: wesbertwinery.com
Discover more wineries