Housed in one of the most striking buildings around, Hillside Winery is also one of the oldest wineries on the Naramata Bench.
The owners of Hillside (along with Wild Goose and Lang Vineyards) successfully lobbied the BC government in 1989 to allow small vineyards to produce and sell wine at their own properties. This was a significant change that allowed the BC wine industry to become what it is today.
Proudly producing wines from only 100% Naramata grapes, Hillside believes in harnessing nature rather than interfering it. The results are a reputation for high quality wines and plenty of awards.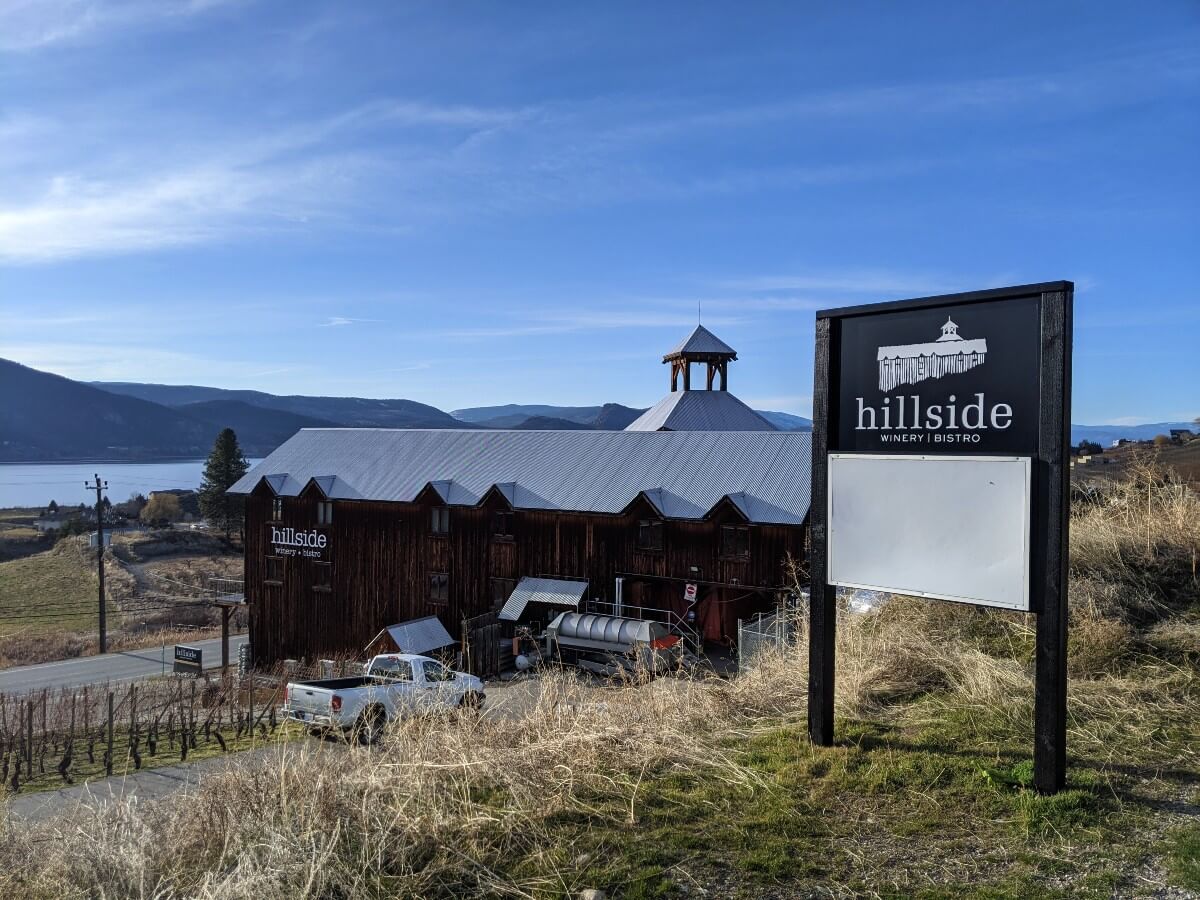 At a Glance
Wine shop times: 10am to 5pm, daily
Tasting room times: 10am to 5pm, Wed to Sun
Tasting reservation: Required
Tasting style: Seated, indoor, outdoor, 45 minutes
Tasting cost: $10, waived with purchase
Food/restaurant: Yes, bistro
Accommodation: No
Child friendly: Unknown
Pet friendly: Unknown
Weddings and private events: No
Last updated June 2022. For the most up-to-date information, contact individual businesses before visiting. There are some affiliate links in this post. If you make a purchase, we may receive a small percentage of the sale.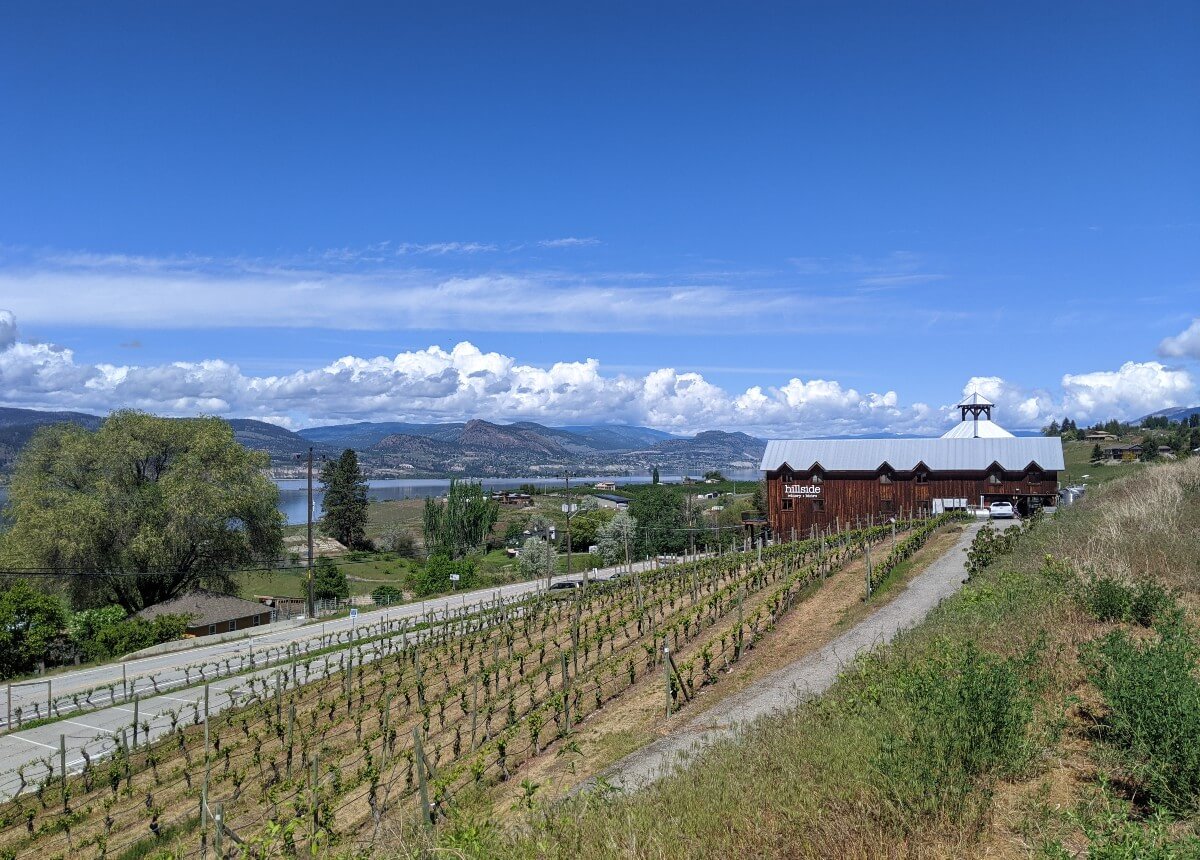 Varietals
Merlot
Malbec
Pinot Noir
Gamay
Cabernet Franc
Cabernet Sauvignon
Pinot Gris
Viognier
Muscat
Gewurztraminer
Sauvignon blanc
Petit Verdot
Wines
Wine name
Description/Varietal
Price Per Bottle
2018 Merlot
Red, Merlot
$24.00
2018 Founder's Block Gamay Noir
Red, Gamay
$32.00
2018 Merlot Malbec
Red, Merlot, Malbec
$28.00
2018 Syrah
Red Syrah
$32.00
2018 Pinot Noir
Red, Pinot Noir
$30.00
2014 Hidden Valley Vineyard
Red, Single vineyard Merlot
$40.00
2013 Gjoa's Vineyard
Red, Single vineyard Merlot
$40.00
2015 Dickinson Vineyard
Red, Single vineyard Merlot
$40.00
2014 Mosaic
Red blend, Cabernet Franc, Merlot, Cabernet
Sauvignon, Malbec, Petit Verdot
$48.00
2019 Heritage Pinot Gris
White, Pinot Gris
$28.00
2019 Unoaked Pinot Gris
White, Pinot Gris
$23.00`
2019 Heritage Viognier
White, Viognier
$28.00
2019 Muscat Ottonel
White, Muscat Ottonel
$26.00
2019 Gewurztraminer
White, Gewurztraminer
$21.00
2018 Sauvignon Blanc
White, Sauvignon Blanc
$30.00
2020 Rose
Merlot, Cabernet Sauvignon, Cab Franc, Pinot Noir
$24.00
Soiree en Blanc
Fortified Muscat Ottonel
$45.00
Soiree
Fortified Red
$45.00
2018 Kerner Icewine
White Icewine
$60.00
Contact Information
Phone: 1-250-493-6274
Address: 1350 Naramata Road
Website: hillsidewinery.com
Discover more wineries