Hosting one of the best views from any winery on the Naramata Bench, Mocojo's has some tasty wines to match. Relatively new to the Bench, the winery opened in 2014.
Lovingly owned and operated by the Oh family, the winery is named after their three children (the first two initials from each in birth order).
Tastings are held outside at Mocojo's, so you can take in that magnificent view while enjoying family stories and expertly crafted small batch wines. The Oh! bubbly is a fan favourite (and ours too!)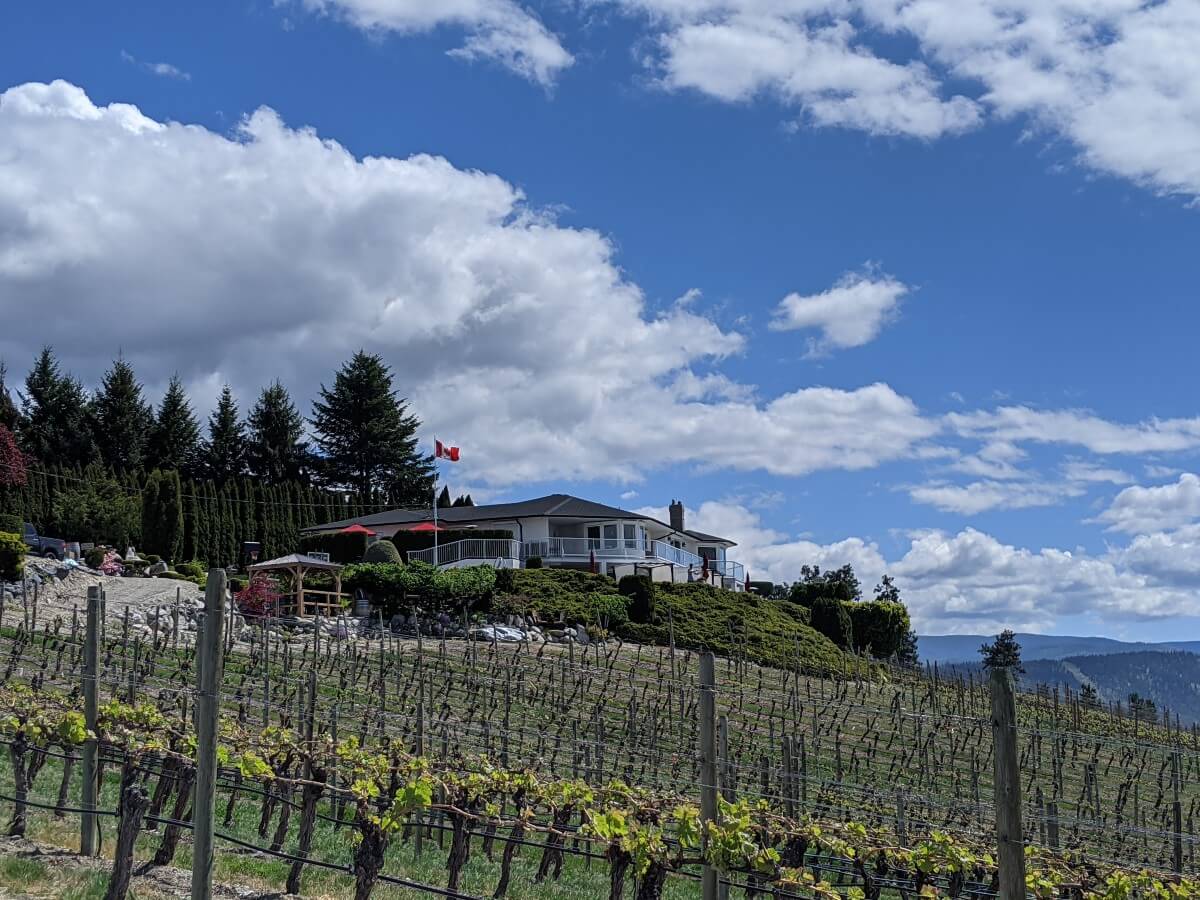 At a Glance
Wine shop times: 12pm to 5pm daily
Tasting room times: 12pm to 5pm daily
Tasting reservation: Online, walk-ins OK
Tasting style: Outdoor, standing, 30 minutes
Tasting cost: $5, non refundable
Food/restaurant: Not at this time
Accommodation: No
Child friendly: Yes
Pet friendly: Yes (please note – winery dog)
Weddings and private events: No
Last updated June 2022. For the most up-to-date information, contact individual businesses before visiting. There are some affiliate links in this post. If you make a purchase, we may receive a small percentage of the sale.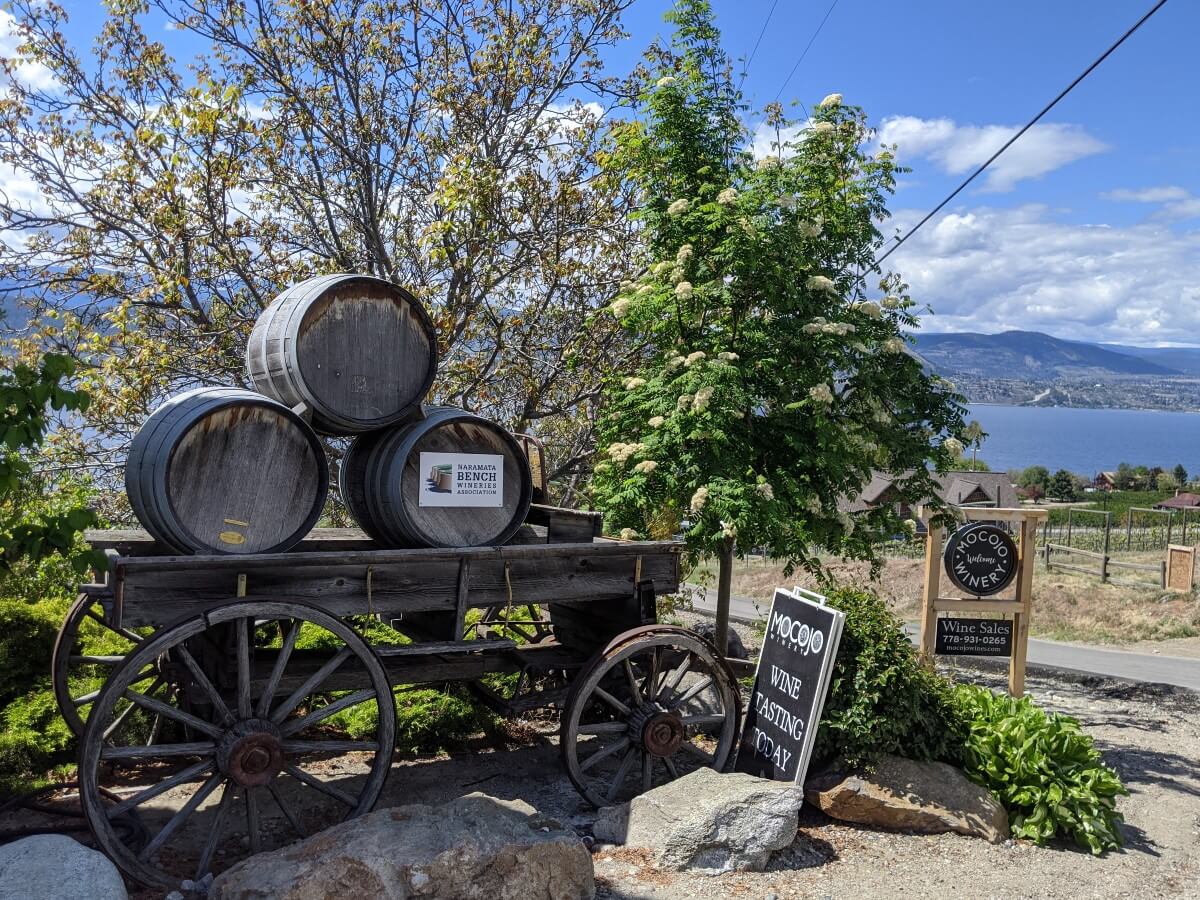 Varietals
Malbec
Merlot
Viognier
Pinot Meunier
Pinot Blanc
Gewurztraminer
Contact Information
Phone: 1-250-496-4063
Address: 1202 Gawne Road
Website: mocojowines.com
Discover more wineries