Keeping things super local, all of the grapes for wine production at Nichol Vineyard are grown within 900 metres of the winery. Nichol's great reputation for winemaking is purely based on quality, and being one of the oldest wineries on the Naramata Bench means they have plenty of experience to draw from.
The wines at Nichol are technically vegan with no filtering, enhancers or fining during production. If you want to try some true Naramata reds, this is the place. Small yet bright tasting room with fabulous views and patio.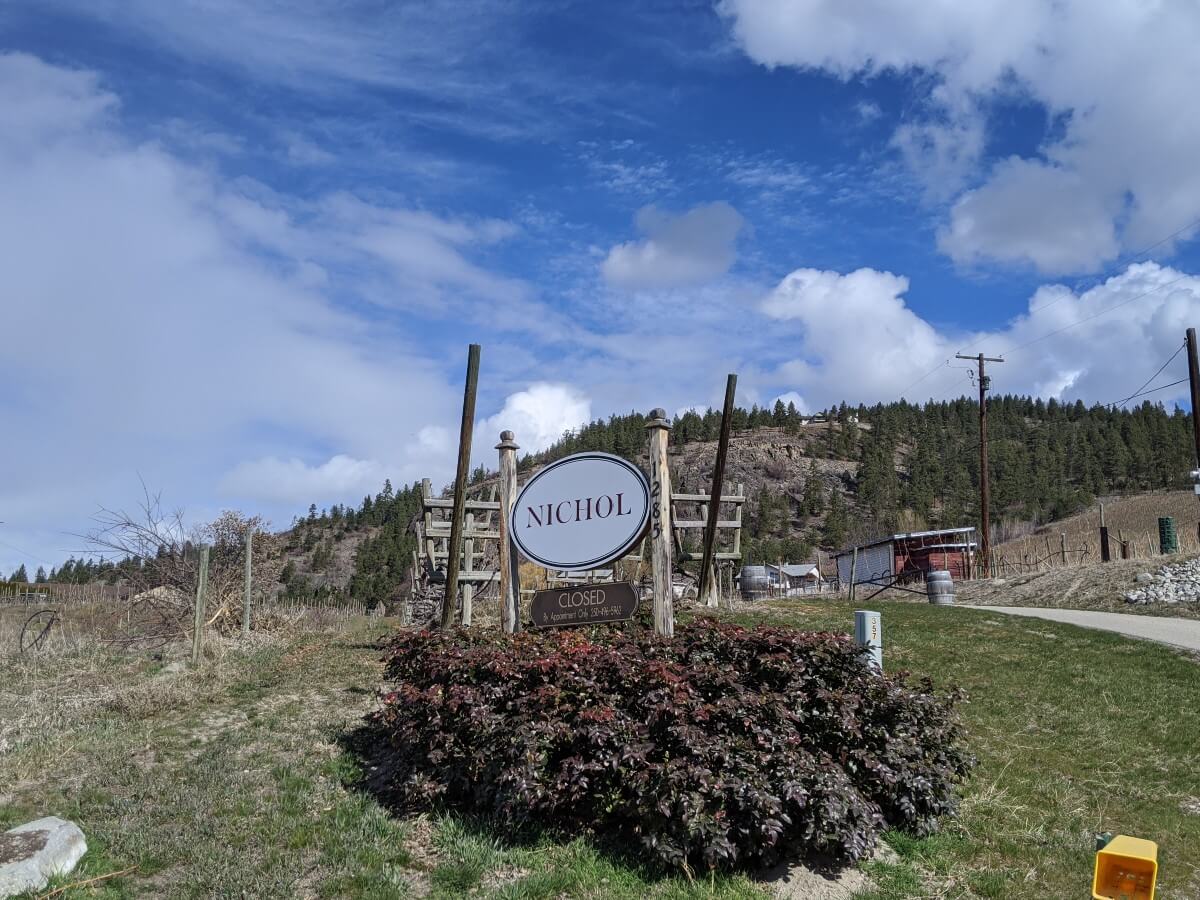 At a Glance
Wine shop times: 11am to 5pm daily
Tasting room times: 11am to 5pm daily
Tasting reservation: Recommended, online
Tasting style: Table, 45 minutes
Tasting cost: $10/20 non-refundable fee
Food/restaurant: No
Accommodation: No
Child friendly: Yes
Pet friendly: Yes (please note- there is a winery dog)
Weddings and private events: No
.
Discover more wineries