Foxtrot Vineyards is a product of passion and tireless commitment to the fine details of winemaking and small lot Pinot Noir.
The roots of the vineyard go back to the early 1990's, though the Allander family didn't start making wine until over a decade later. The recent change in ownership was serendipitous and intricately connected to the high quality Pinot Noir that Foxtrot is known for (it's a story best left for the wine tasting!)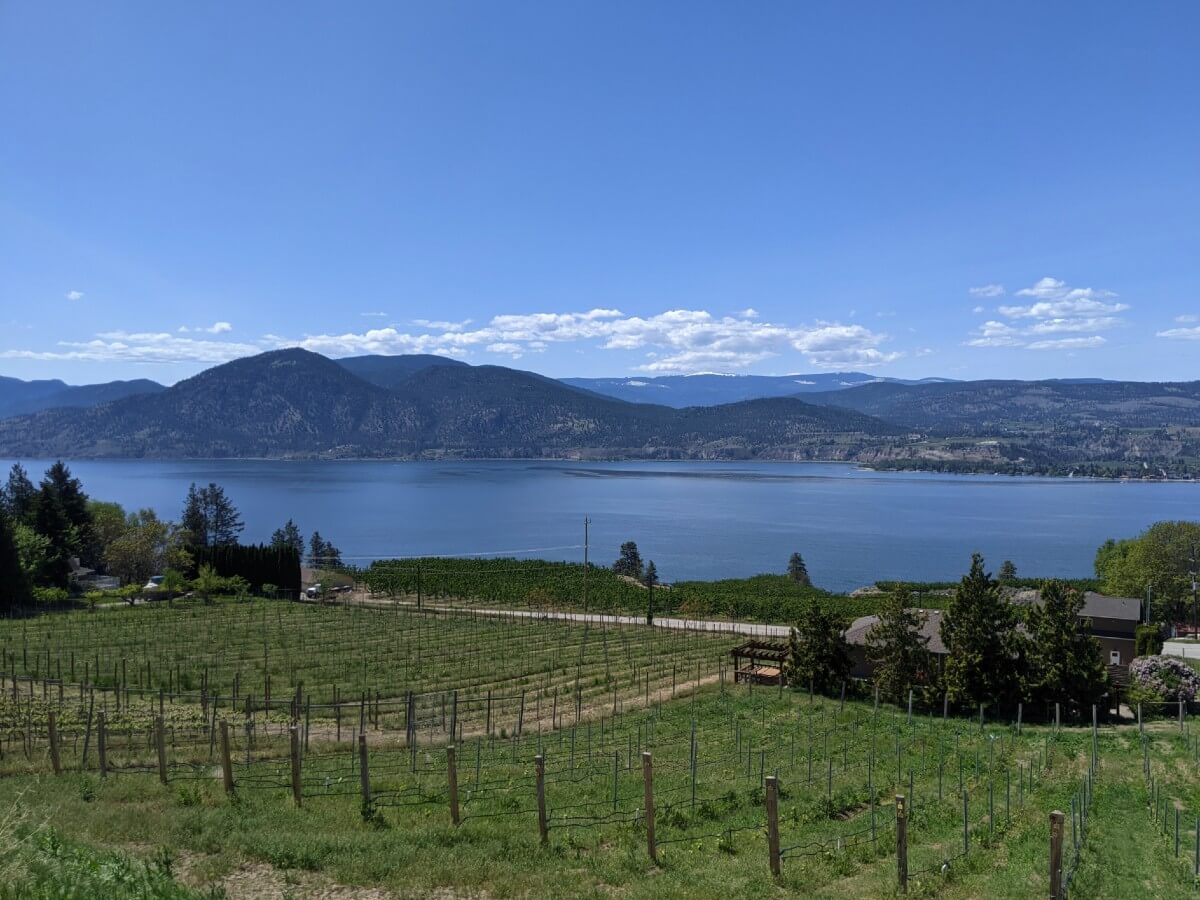 There are two distinctive lines within Foxtrot's portfolio. The namesake line focuses on terroir-driven Pinot Noir and premium Chardonnay. The Foxly line is more approachable, both in style and price point.
The name of the winery was inspired by a bear who always visited the vineyard in time for harvest. Standing on his hind legs to reach the fruit, he appeared to dance, reminding the fruit pickers of Fred Astaire. And, of course, the foxtrot was one of Fred Astaire's signature dances.
At a Glance
Wine shop times: N/A
Tasting room times: 10:00 till 4:00
Tasting reservation: Required, online or email
Tasting style: Outside
Tasting cost: Nonrefundable $10 p/p fee
Food/restaurant: No
Accommodation: No
Child friendly: No
Pet friendly: No
Weddings and private events: No
Last updated June 2022. For the most up-to-date information, contact individual businesses before visiting. There are some affiliate links in this post. If you make a purchase, we may receive a small percentage of the sale.
Wine Tastings and Wine Shop
Foxtrot Vineyard tastings are held outside, on a covered patio underneath the main residence. An optional vineyard tour is offered, with the chance to get up close and personal with the ungrafted Pinot vines.
The tasting experience typically features five different wines, selected from the Foxtrot and Foxly lines. The wine is accompanied by plenty of stories and winemaking know how, from clonal variations to wind patterns and more.
Tastings are by appointment only and cost $10 per person. This fee is not refundable. Reservations can be made online or by email.
The Foxtrot Vineyards tasting experience is intimate and unpretentious. If you love wine and want to learn more about winemaking and the carefully considered details that go into it, Foxtrot may be the perfect match for you.
Finding the winery can be a little tricky. Foxtrot Vineyards is located on Gawne Road, very close to MOCOJO Winery. If you round the bend onto Gammon Road (where Lang Vineyards is located), you've gone too far.
Foxtrot Vineyards is a working winery and it is recommended to wear comfortable shoes. The tasting experience will be moving into an indoor space sometime in the future (see photo below).
First time wine touring on the Naramata Bench? Read this post next – Naramata Bench Wine Tasting Etiquette and Tips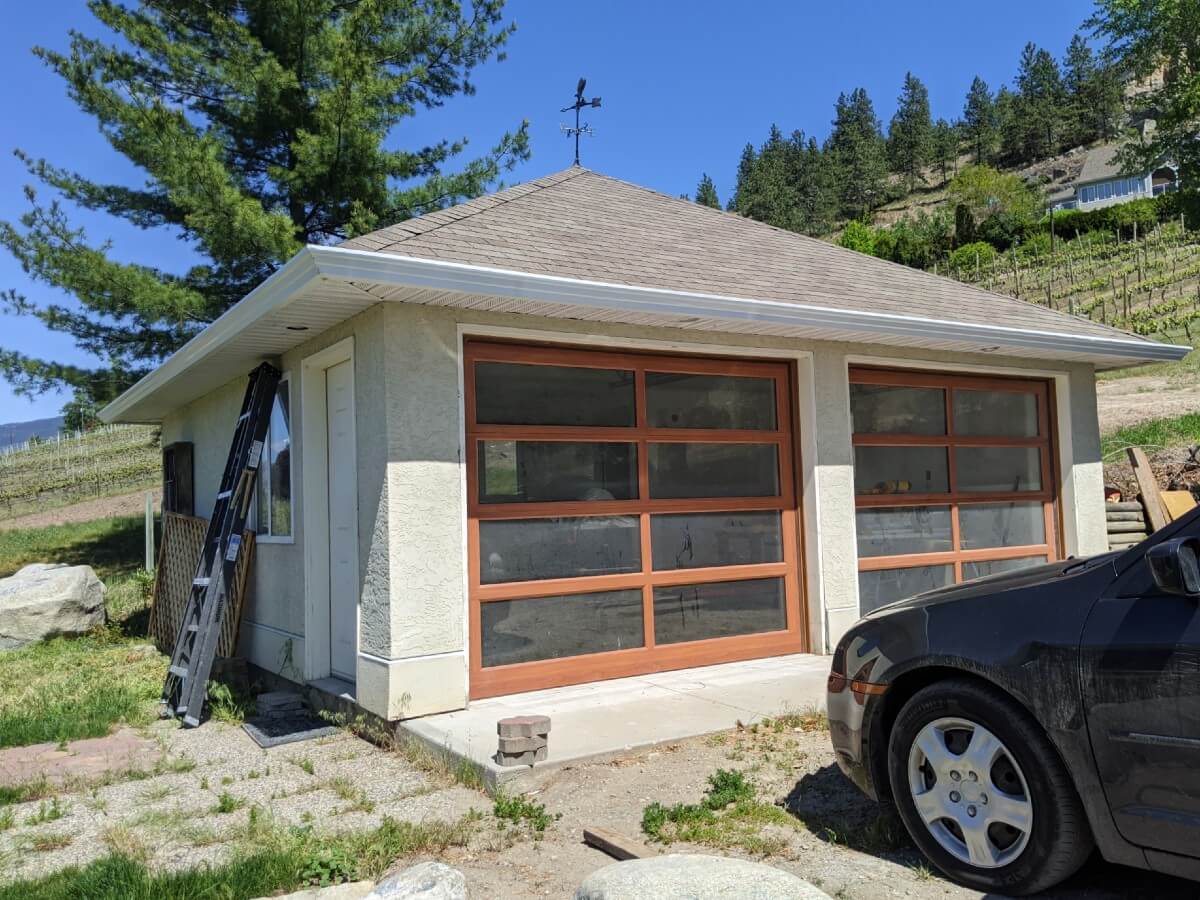 Restaurant
This winery does not have a restaurant or food available at this time. Local options include:
Accommodation
Foxtrot Vineyards does not have on-site accommodation but these wineries do:
Weddings and Private Events
This winery does not have a wedding or private event program. These local wineries are better suited for this: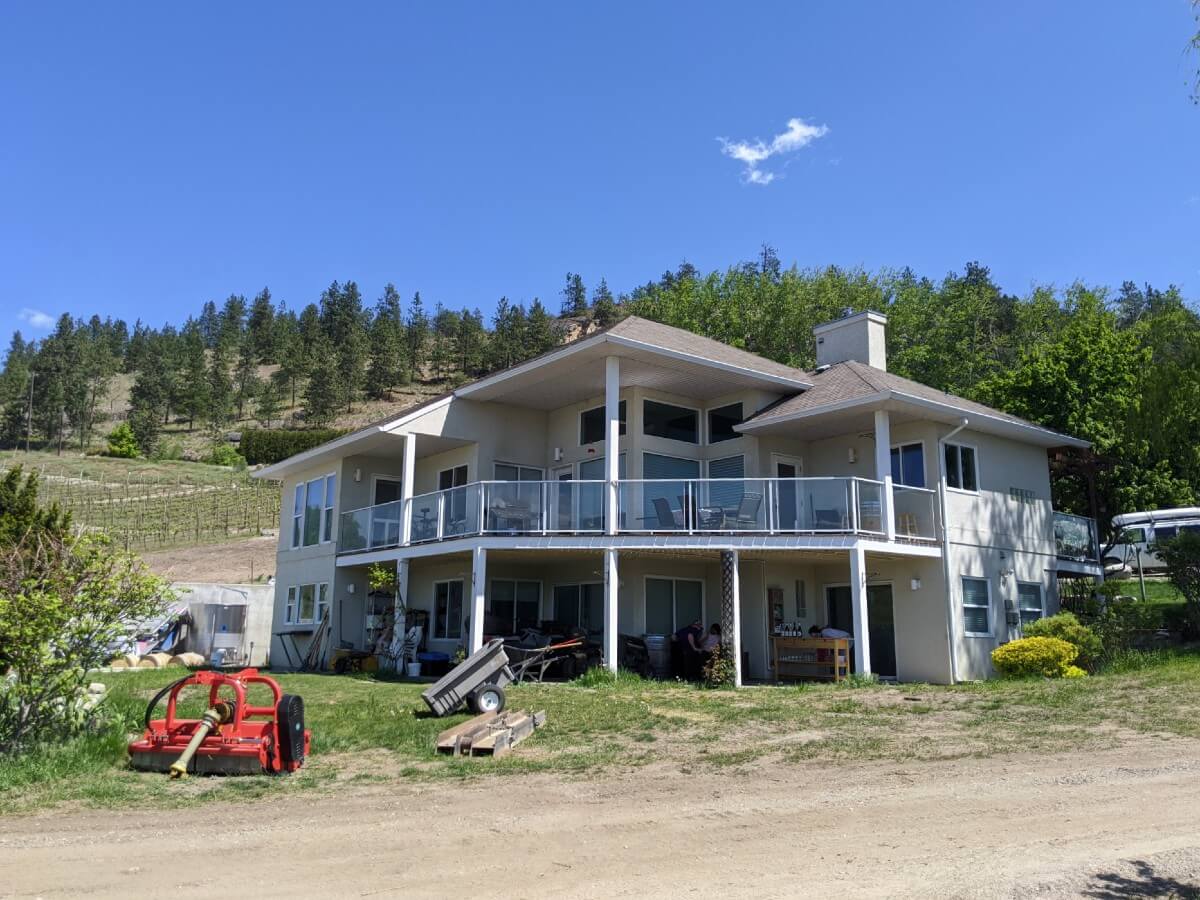 Child Friendly
Located in a working vineyard, Foxtrot is not an ideal destination for wine tourers with young children. Here is a list of local wineries that would be better suited for children:
Dog Friendly
As mentioned above, Foxtrot is a working vineyard and, as such, may not be the best choice for dog owners. These local wineries welcome dogs and have large lawn patios:
Wine Club
The Cellar Door Wine Club guarantees members to limited production wines, curated by the Foxtrot team. There is a one year minimum commitment. Wine packages are shipped in autumn.
Ballroom Collection – twelve bottles of newly released Foxtrot Pinot Noir and Chardonnay
Terroir Collection – six or twelve bottles of Foxtrot Pinot Noir
First Dance – six or twelve bottles of signature Foxtrot Pinot Noir and Chardonnay
Other perks of Foxtrot's wine club include:
Priority notice and access to new vintages
Free tastings
Invitation to events and virtual tastings
Personalized experience
Free 24+ bottles shipping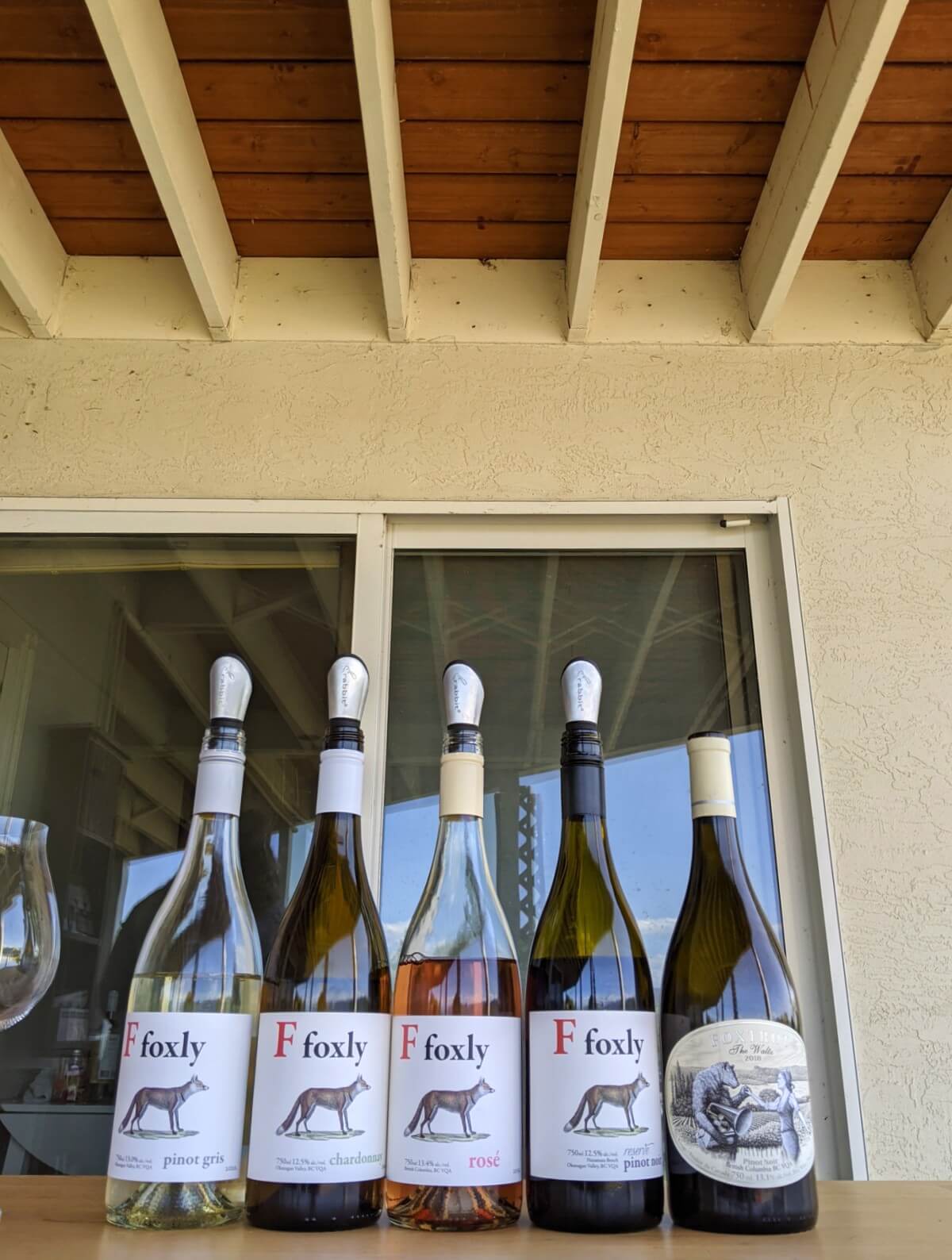 Varietals
Pinot Noir
Chardonnay
Pinot Gris
Wines
| | | |
| --- | --- | --- |
| Wine name | Description/Varietal | Price Per Bottle |
| Waltz Pinot Noir 2018 | Pinot Noir | $47.00 |
| Foxly Chardonnay 2016 | Chardonnay | $28.99 |
| Foxly Rose 2019 | Pinot Gris | $22.99 |
| Foxly Pinot Noir 2018 | Pinot Noir | $22.99 |
| Foxly Rererve Pino Noir 2016 | Pinot Noir | $28.99 |
Contact Information
Phone: 1-250-496-5082
Address: 1201 Gawne Road
Website: foxtrotwine.com
Discover more wineries