Da Silva is a family owned winery with deep roots on the Naramata Bench. The family of Richard Da Silva, the winery's co-owner and winemaker, emigrated to the Okanagan Valley from Portugal in 1955 and purchased an orchard on the Naramata Bench in 1955.
Today, Da Silva is constituted of 11 vineyards, each specially selected for distinct terroir and qualities. This attention to detail and craftmanship combine to produce premium, small lot wines. Many of Da Silva's red wines are aged for 36 months or more.
If you're familiar with the Naramata Bench but haven't visited recently, you may recognise Da Silva's location. The winery was previously known as Misconduct and featured a 1920's prohibition theme. Situated on Upper Bench Road, the views from the back of the winery of Penticton and Munson Mountain are gorgeous.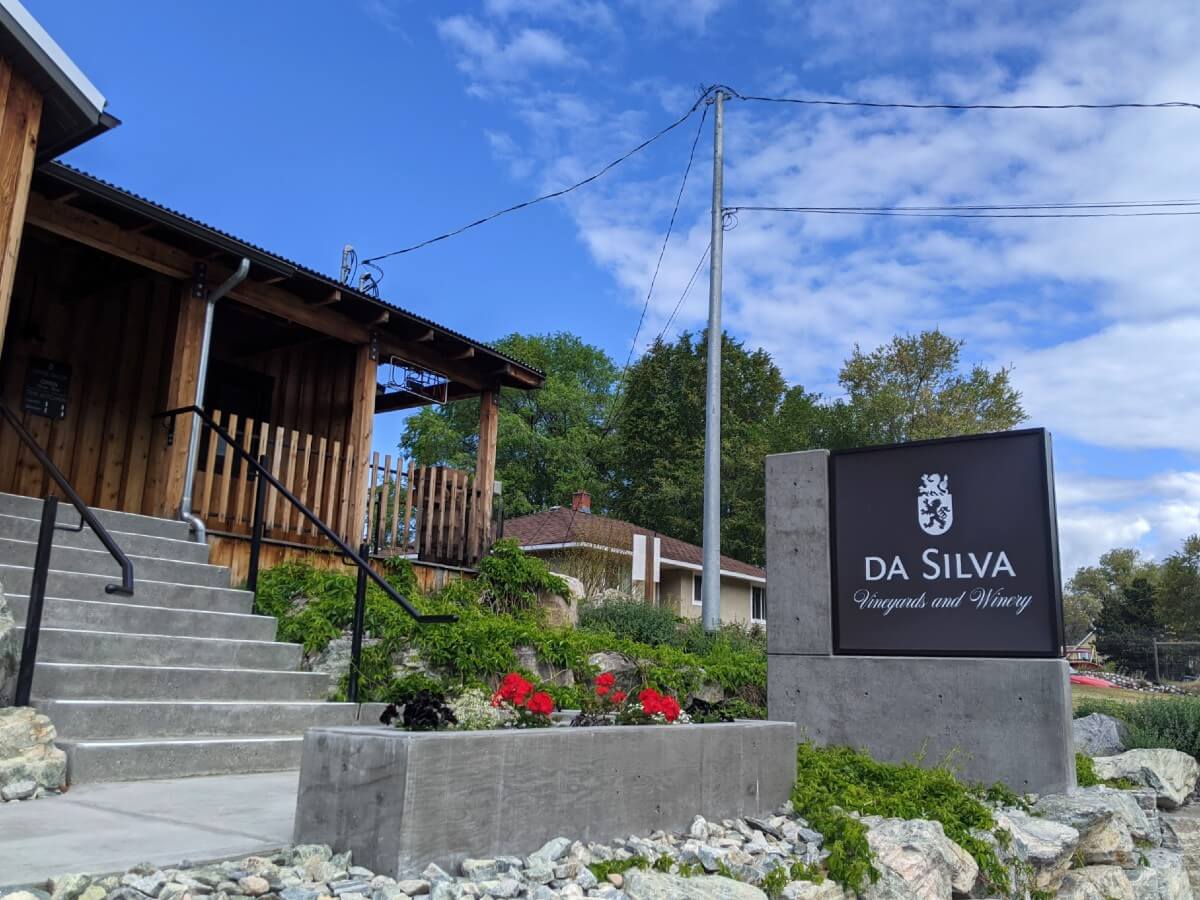 At a Glance
Wine shop times: 11am to 5pm, daily
Tasting room times: 11am to 5pm, daily
Tasting reservation: Recommended
Tasting style: Inside, seated
Tasting cost: $10 (five wines), not refundable
Food/restaurant: Yes
Accommodation: No
Child friendly: No (due to space constraints)
Pet friendly: No (due to space constraints)
Weddings and private events: No
Last updated June 2022. For the most up-to-date information, contact individual businesses before visiting. There are some affiliate links in this post. If you make a purchase, we may receive a small percentage of the sale.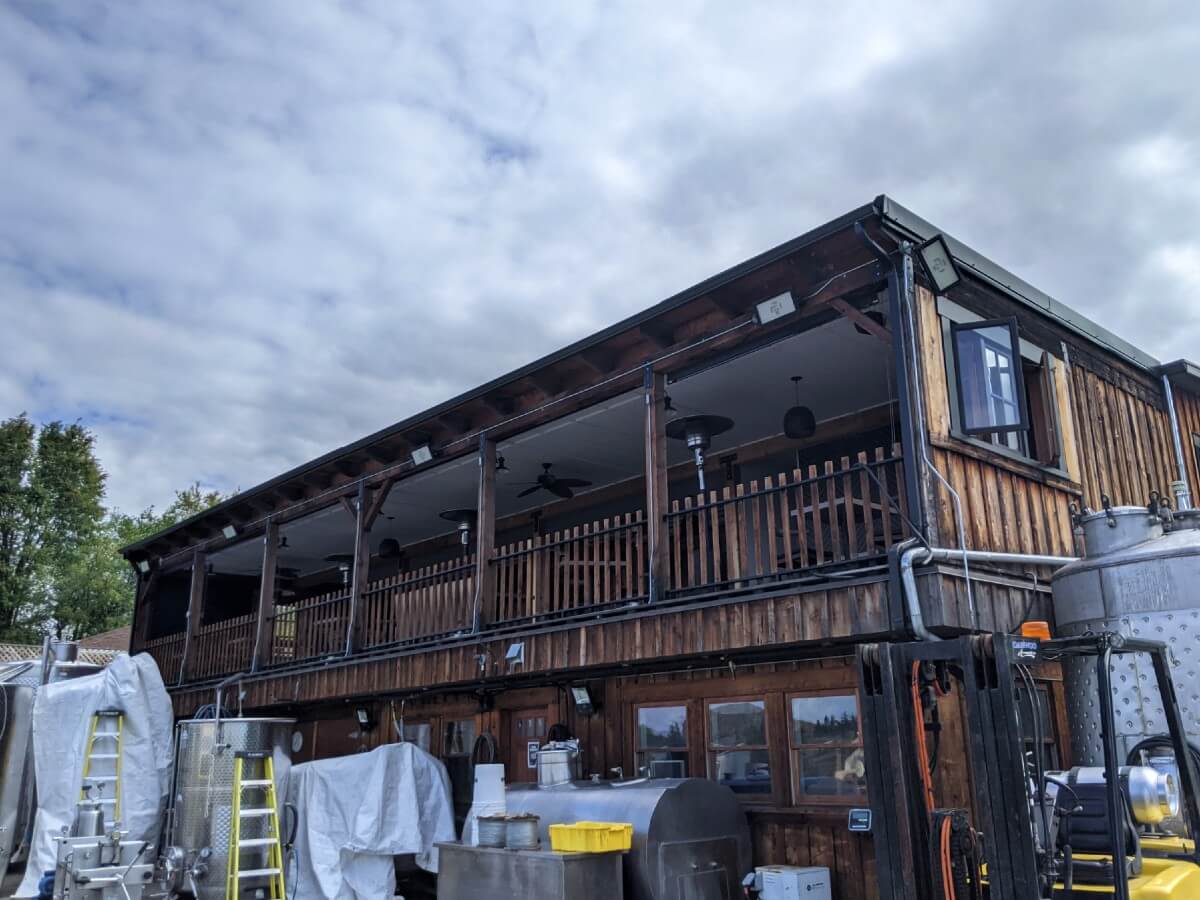 Tastings and Wine Shop
Reservations are recommended for tastings at Da Silva Winery and can be made online. The cost is $10 non refundable per person. Tastings are held in the main wine shop building. Five wines, selected by the winemaker, are offered. The tasting is around 30 minutes long.
Restaurant
Da Silva has an on-site restaurant, called the Kitchen. Chef Abude Adame serves Portuguese tapas with Mexican flair, with as many as 30 different small plate options available. Guests are encouraged to share and enjoy a relaxed, slow paced meal, inspired by Mediterranean-style dining.
Restaurant guests can expect to try local ingredients as the menu change often to cater to the current season. Currently, dining is available on the patio only, showcasing calming views of Penticton and the surrounding mountains.
Read more about the Kitchen at Da Silva Vineyards and Winery.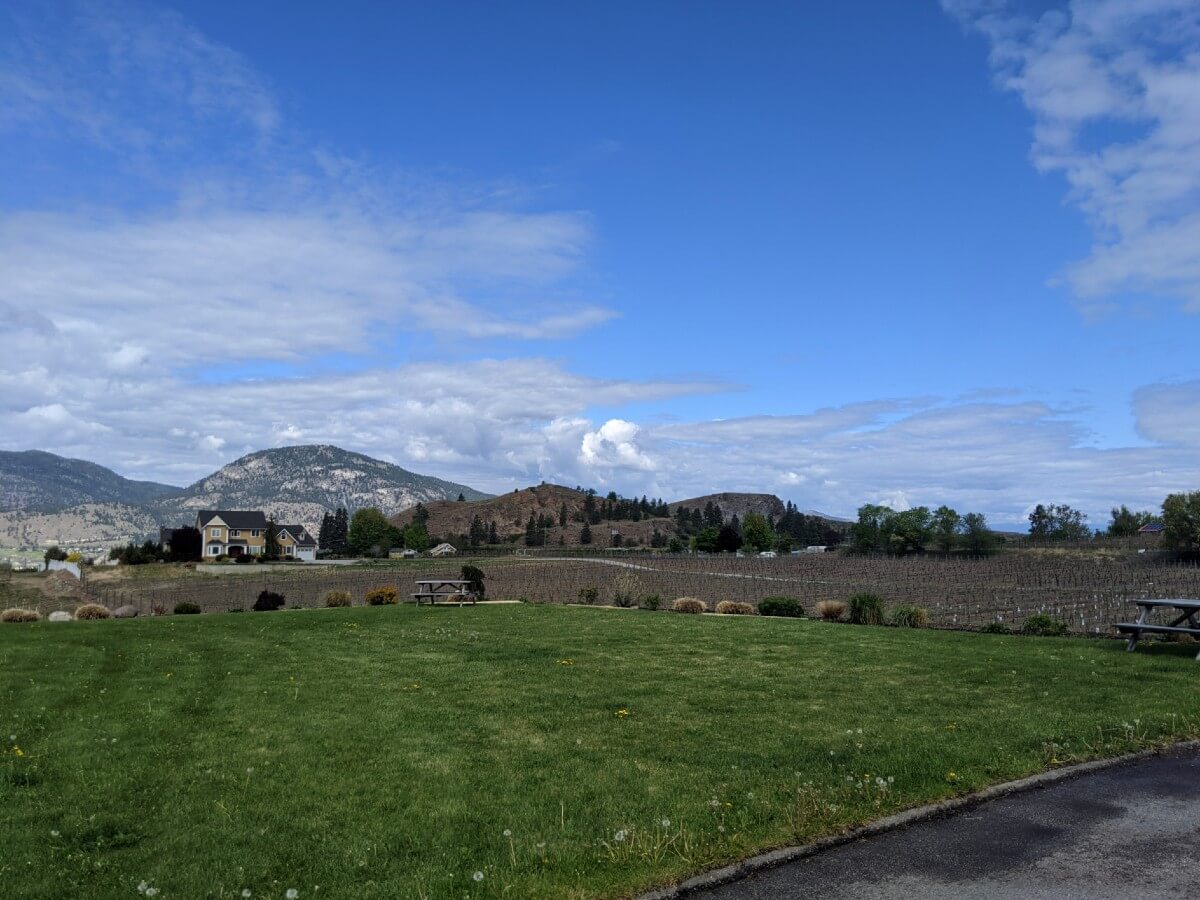 Accommodation
This winery does not have onsite accommodation. Click to discover nearby Naramata Bench accommodation options.
Wine Club
Da Silva Vineyards and Winery has six different wine clubs to choose from:
6 Bottle Red Wine Club
6 Bottle White Wine Club
6 Bottle Mixed Wine Club
12 Bottle White Wine Club
12 Bottle Red Wine Club
12 Bottle Mixed Wine Club
Shipments are sent four times a year, in March, June, September and December. Wines in shipments are carefully selected by the winemaker, Richard Da Silva. The price of the shipment varies, depending on the wines selected.
Members of the 12 bottle clubs receive free shipping to addresses in BC and Alberta. All members receive the following benefits:
Discounted price on wines and retail items
Complimentary tastings (four times a year)
New release priority
Chef recipes to pair with wine
VIP pricing for winery events
Varietals
Here are some of the varietals you might find at Da Silva Winery:
Merlot
Pinot Noir
Syrah
Cabernet Franc
Cabernet Sauvignon
Riesling
Chardonnay
Muscat
Malbec
Wines
| | | |
| --- | --- | --- |
| Wine name | Description/Varietal | Price Per Bottle |
| Riesling 2016 | Riesling | $21.00 |
| Chardonnay 2018 | Chardonnay | $25.00 |
| Pinot Noir 2015 | Pinot Noir | $40.00 |
| Cabernet Franc 2014 | Cabernet Franc | $38.00 |
| Black Series Merlot 2012 | Merlot | $125.00 |
| Black Series Merlot 2013 | Merlot | $125.00 |
| Cabernet Franc | Cabernet Franc | $38.00 |
| Cabernet Sauvignon | Cabernet Sauvignon | $33.00 |
| Cabernet Sauvignon Syrah | Cabernet Sauvignon, Syrah | $33.00 |
| Chenin Blanc 2018 | Chenin Blanc | $22.00 |
| Fume Blanc 2018 | Fume Blanc | $24.00 |
| Malbec 2016 | Malbec | $33.00 |
| Merlot 2016 | Merlot | $33.00 |
| Muscat 2017 | Muscat | $21.00 |
| Riesling 2017 | Riesling | $21.00 |
Contact Information
Phone: 1-800-851-0903
Address: 375 Upper Bench Road North
Website: dasilvavineyards.com
Discover more wineries