Elephant Island Winery is a long standing member of the Naramata Bench wine scene and also one of the most distinctive. With their passion for fruit wine, you can expect a diversity of taste and flavours.
After being acquired by Catherine (grand mother) as an investment, the winery was named after what was believed to be a "white elephant" venture by the family's grand father (Poppy).
As it turns out, Elephant Island is no white elephant after all, and is now creating unique, interesting wines for all to enjoy.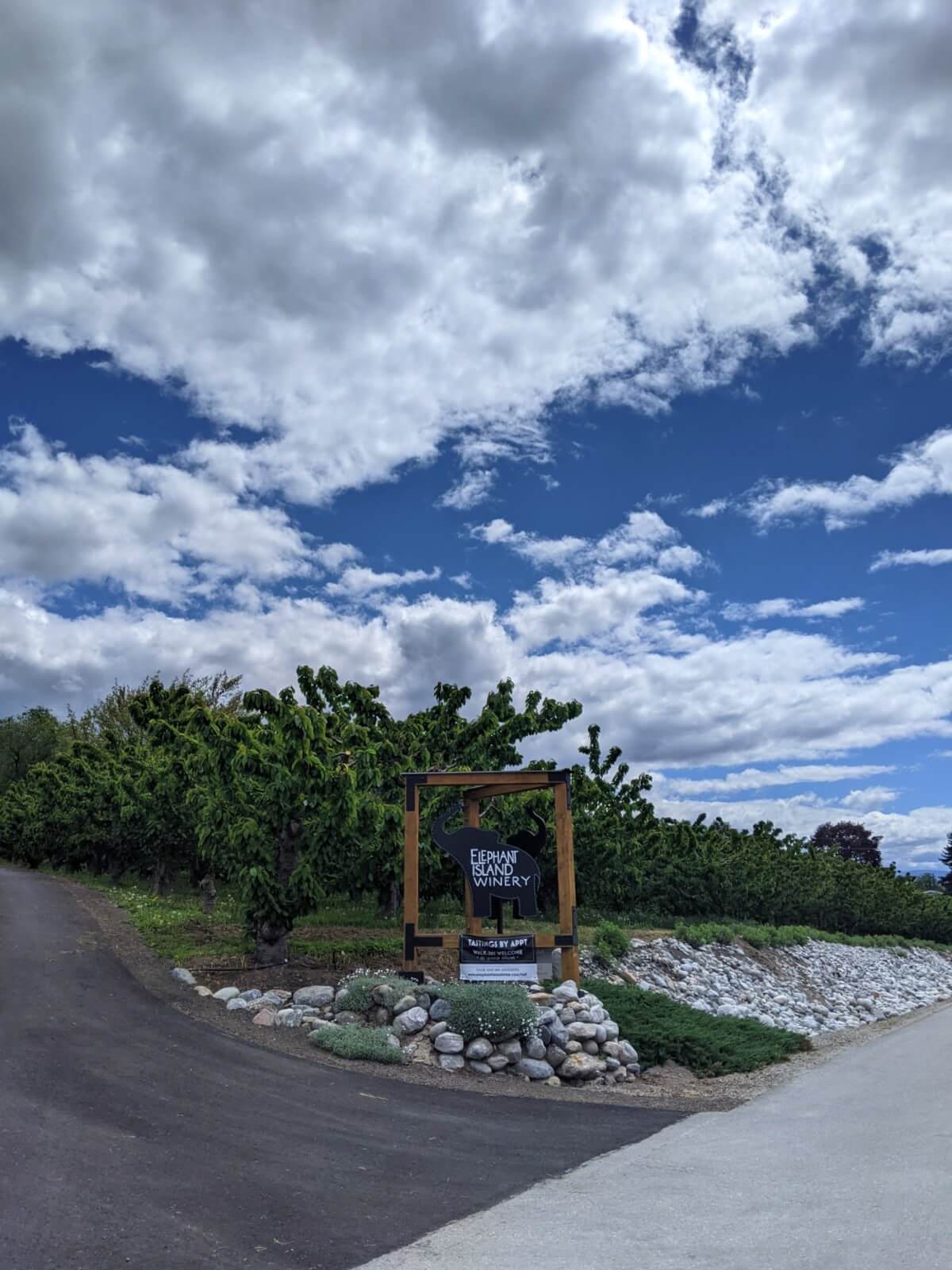 At a Glance
Wine shop times: 11am to 6pm
Tasting room times: 11am to 5.30pm
Tasting reservation: Recommended
Tasting style: Table service, outdoor
Tasting cost: $10, $20
Food/restaurant: No
Accommodation: Yes
Child friendly: Yes
Pet friendly: Yes
Weddings and private events: No
Last updated June 2022. For the most up-to-date information, contact individual businesses before visiting. There are some affiliate links in this post. If you make a purchase, we may receive a small percentage of the sale.
Varietals
Elephant Island Winery specializes in fruit wine. They still use grapes too but expect all sorts of other type of fruit being transformed into wine.
Here is some example of what you may find at Elephant Island:
Viognier
Chardonnay
Cabernet Franc
Cabernet Franc
Merlot
Black Currant
Cherry
Pear
Contact Information
Phone: 1-250-496-5522
Address: 2730 Aikins Loop
Website: elephantislandwine.com
Discover more wineries