Thanks to the incredible natural beauty in this area, there are SO many things to do in Penticton. But don't worry if you're more of an urbanite – there's plenty for you here as well.
This post features more than 70 ideas, with a range of suggestions suitable for all ages and fitness levels. I have set aside my top 10 must do's at the start.
Many of these activities are completely free or low cost. Some are touristy 'must dos' while others are a little further off the beaten path. Please note that some of these suggestions are weather and season dependent.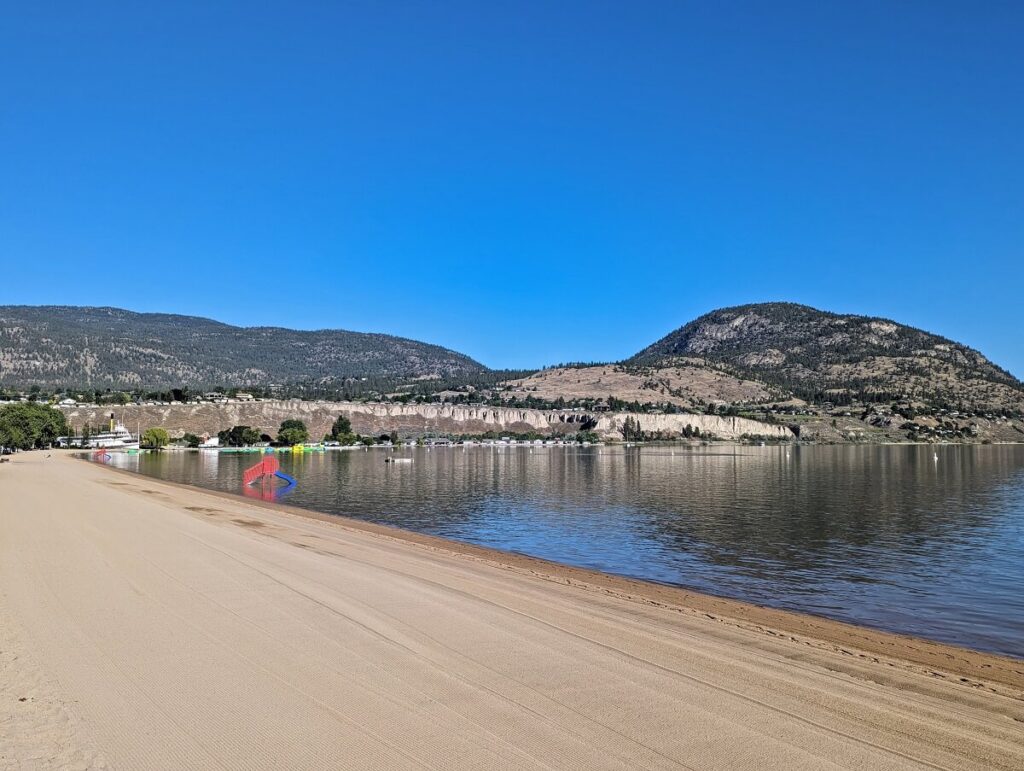 As Penticton residents, we have personally tried and tested almost every single recommendation here, with a couple of exceptions for obvious reasons (sadly, we're a little too old for some of the activities!)
Whether you're looking for fun things to do in Penticton today or an upcoming trip, we've got you covered!
Last updated July 2023. For the most up-to-date information, contact individual businesses before visiting. There are some affiliate links in this post. If you make a purchase, we may receive a small percentage of the sale.
Here's what to expect in this post:
Let's get on with the post!

Top 10 Things to Do in Penticton
This section features my absolute favourite things to do in Penticton with visitors.
This 'ultimate' list provides a great introduction and overview of the city. When we have family and friends to stay, these are the ten activities we make sure we do during their visit.
It's possible to do most of these suggestions in one day. Even better, at least half of these activities are completely free. The others can be adapted to your personal budget.
Visit Munson Mountain and the Penticton sign
Munson Mountain is home to the iconic Penticton sign, as well as some of the most impressive (and easily accessed) views in Penticton. In my mind, it's a must stop for anyone visiting Penticton.
From the parking lot, it's only a three minute (or less) walk along a flat, paved path to the first viewpoint, which offers spectacular vistas of the city and Okanagan Lake.
A gravel trail ascends higher to a plateau above the Penticton sign (some loose gravel, one steeper section), where sweeping panoramas of the Naramata Bench vineyards and wineries await.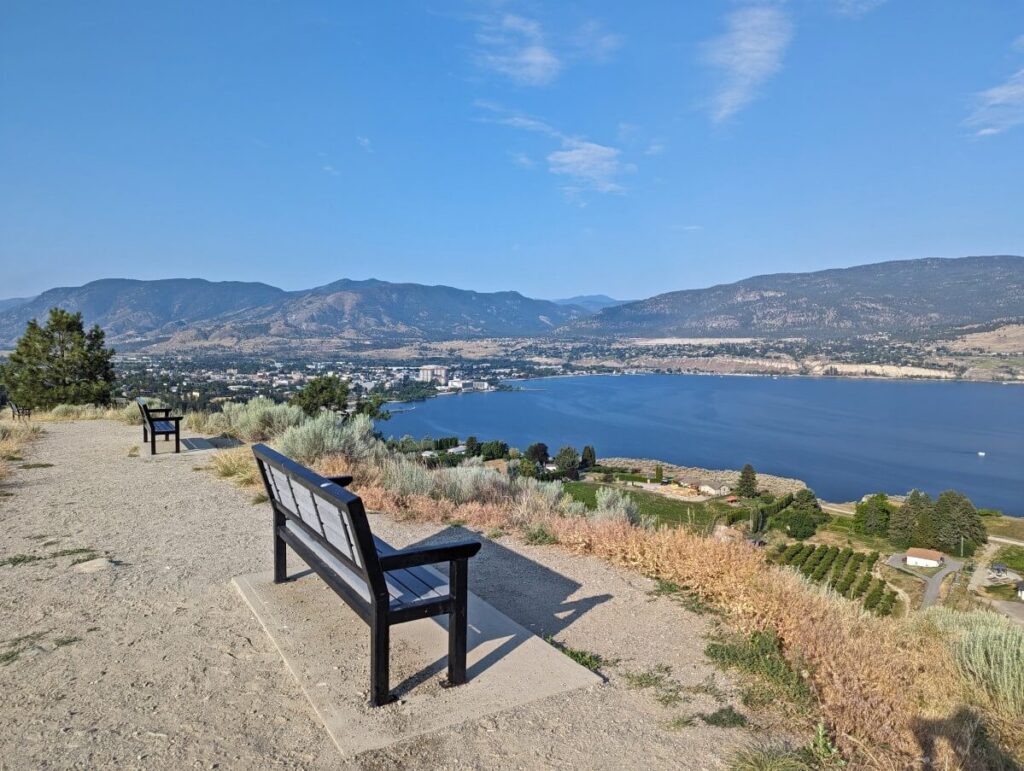 Relax on the beach
The beach is a perfect place to wind down after a busy day exploring wineries, breweries and the local Farmers Market. With two lakes, Penticton is blessed with a number of options. Please note that there are no lifeguards at any of the following beaches.
Okanagan Beach is, unsurprisingly, located on the Okanagan Lake (north) side of town. It features 1km of sandy beach with swimming area slides, rafts, washrooms, two fire pits and some picnic benches. The beach is backed by Lakeshore Drive
Okanagan Lake Park is the other side of the Penticton Lakeside Resort and has a small sandy beach with fenced off-leash dog area, washrooms and benches. It also has day moorage for boats so isn't my top pick for the average beach user
Marina Way Beach is a little further along the lake and has a small sandy beach with raft (sometimes a slide as well) plus picnic tables and grassy space. It's my favourite of the downtown beaches on Okanagan Lake
Skaha Beach is Penticton's premier beach with an expansive stretch of sand (just less than 1km) and swimming area backed by parkland. The latter features playgrounds, picnic benches, washrooms, concession stands, volleyball courts, a water park and more
Sudbury Beach is just west of Skaha Beach, separated by a compact residential area. It has a large beach area with swimming area, concession stand, fire pit, washroom and slides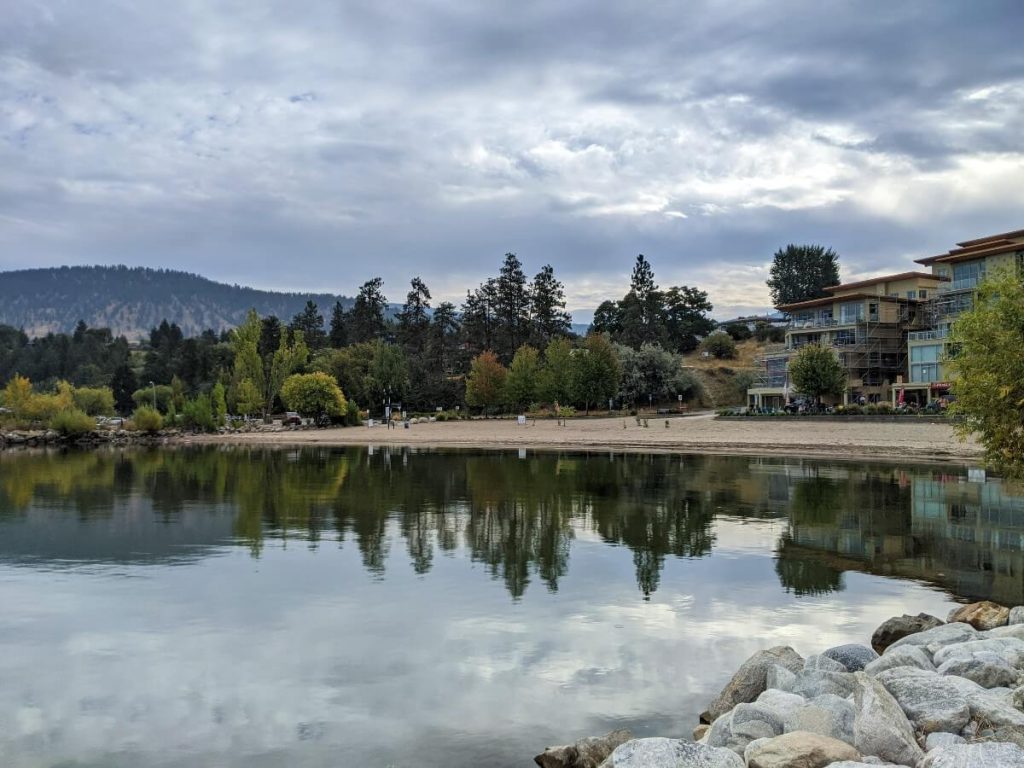 Tour the local wineries
The Okanagan Valley is one of two major wine producing regions in Canada along with the Niagara Peninsula.
There are more than 50 winery tasting rooms located within a 20 minute drive of downtown Penticton. The biggest concentration of wineries is found on the Naramata Bench, a narrow, elevated strip of agricultural land on the eastern side of Okanagan Lake.
Even if you don't have much interest in the specifics of wine, the beauty of the Naramata Bench is undeniable. Many of the wineries offer outside tastings, in which the wine is accompanied by a backdrop featuring rolling vineyards and Okanagan Lake.
With the wineries being located so close, it's possible to walk or cycle between them. Alternatively, you can head out on a self guided tour (with a designated driver) or book with a wine tour company.
This beautiful wine region is truly unique and visiting a tasting room or two is definitely one of the best things to do in Penticton.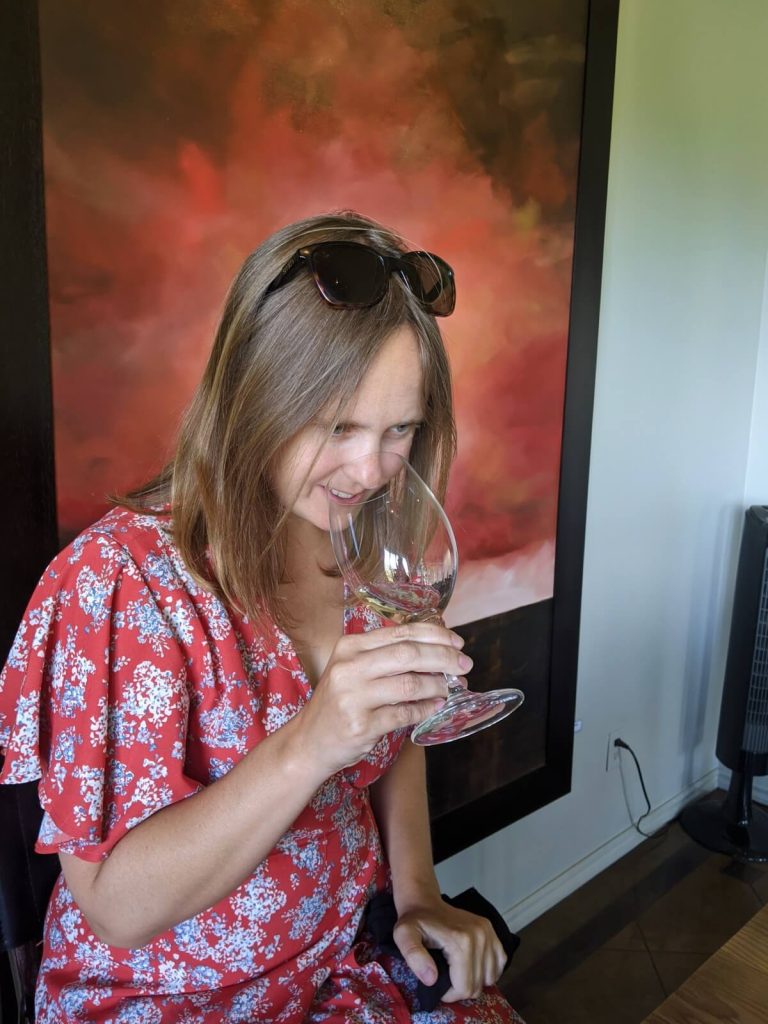 Stroll the Okanagan Lake promenade
For a quick introduction to Penticton, take a stroll on the Okanagan Lake promenade. This 1km (one-way) completely flat, paved walk follows the beach and offers spectacular views of the lake and surrounding mountains.
The historic SS Sicamous sternwheeler sits at one end of the promenade, with the iconic giant peach structure (also a concession) at the other end. Art sculptures and picnic benches are located all the way along.
For an extended walk, follow the shore through Rotary Park and towards the Kiwanis Walking Pier. The shoreline path then travels through the Penticton Lakeside Resort to reach Okanagan Lake Park and the beautiful Ikeda Japanese garden.
Marina Way Park and adjacent beach awaits on the other side of the garden. The return distance from the SS Sicamous to Marina Way Park is just under 5km – the perfect morning or evening walk.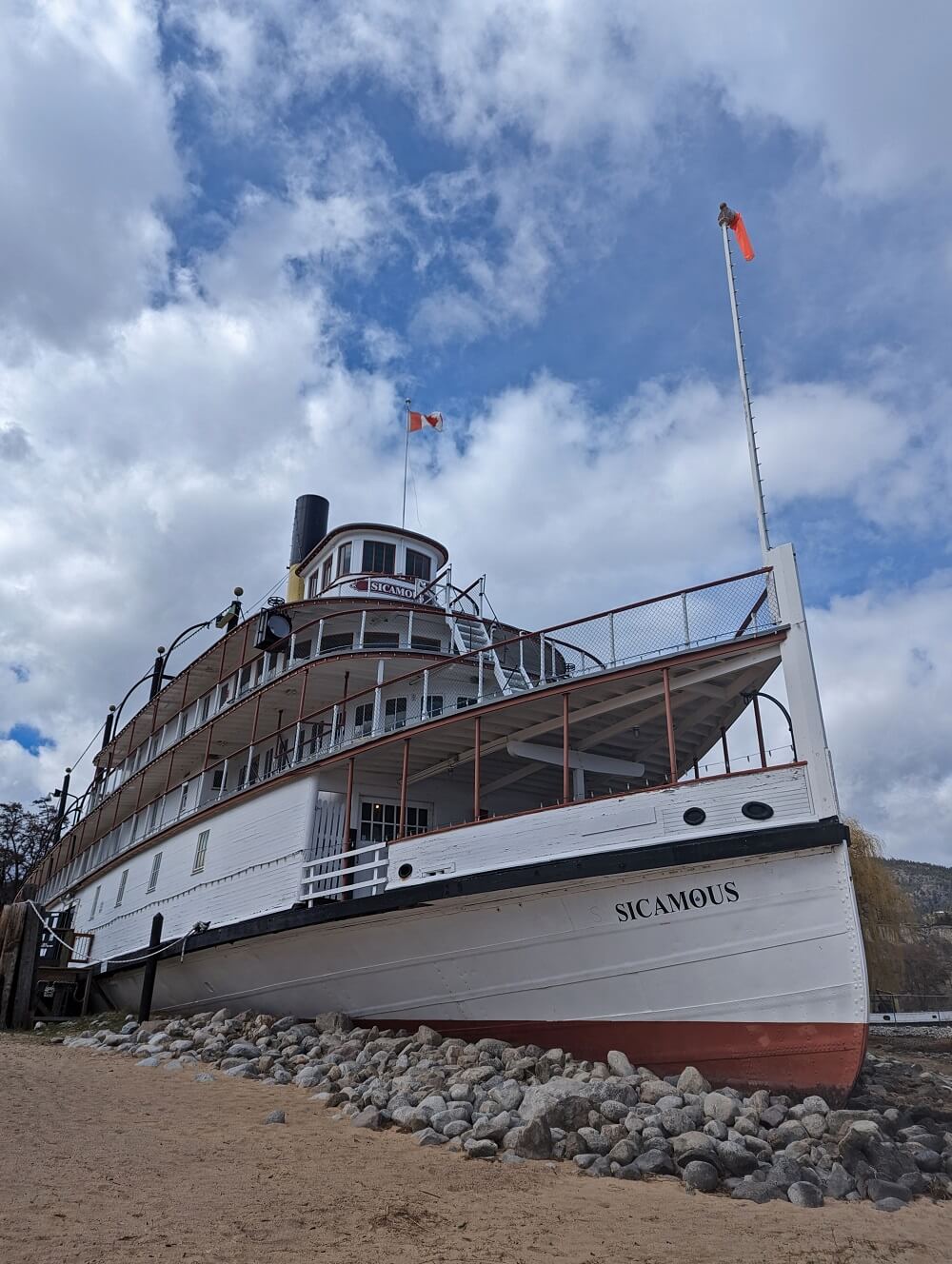 Browse independent downtown stores
Penticton has a lively and vibrant downtown, with restaurants, stores and cafes spread across a seven block area.
The heart of Penticton's shopping area is Main Street, where you'll find a mix of independent clothing boutiques, specialist stores and gift shops alongside banks, services, cafes and restaurants.
A highlight is the Bookshop, a haven for book lovers since the 1970s. It's a great place to browse, as is Teas & Weaves, Sirius Science and Nature, the Grooveyard (record shop) and vintage stores like Elizabeth O and Fig & Lily. Other favourites include the Petrasek Bakery and Maison Mulnati, a vegan chocolate shop.
Front Street branches off from the upper end of Main Street and features a strip of colourful and historical buildings, many hosting independent businesses such as Dragon's Den, the Lloyd Gallery and Eskala Mountain Sports.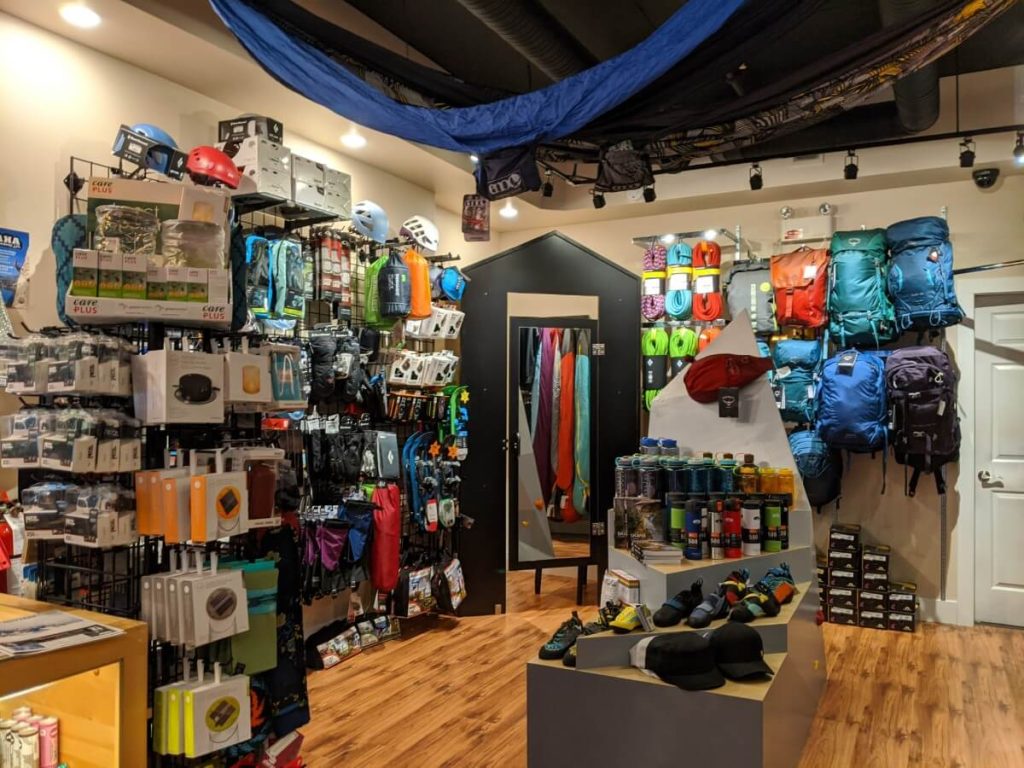 Check out the local breweries
With as many as seven breweries, Penticton has a solid craft beer scene. Four of these breweries are found within the downtown core, with three actually located within the same two block radius!
No matter the style of beer you prefer, there's a little something for everyone in Penticton.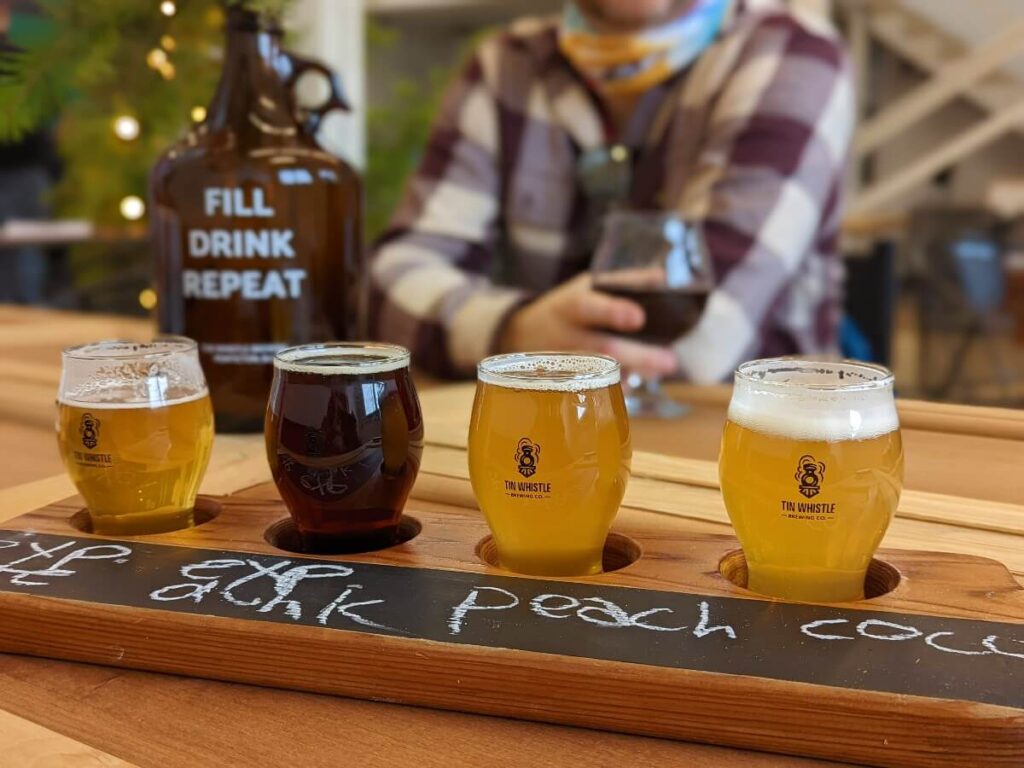 Shop for local produce at the Penticton Farmers Market
Penticton hosts one of the largest outdoor seasonal markets in British Columbia, a combination of the Downtown Community Market and Penticton Farmers Market.
More than 150 vendors and food trucks set up along four city blocks every Saturday from mid April to the end of October.
The Farmers Market features a core group of regular local vendors who either 'make it, bake it or grow it.' It's a great place to buy locally grown fruit and vegetables, fresh flowers, artisan bread, handmade decorative items and more.
Not visiting Penticton on a Saturday? Check out the Naramata Community Market on Wednesdays from mid June to early September. Summerland has a Sunday Market during these months as well. If these timings do not work out, check out Jasar Fruit Stand (Google map directions) on Upper Bench Road.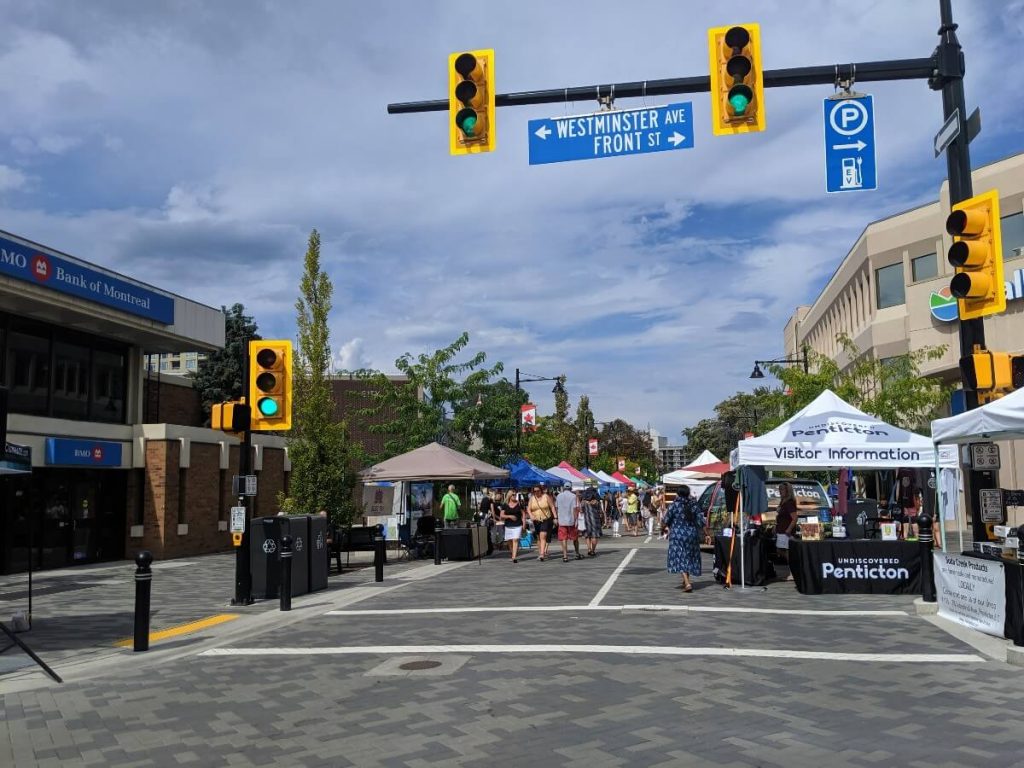 Dine with a view
One of my absolute favourite things to do in Penticton with visitors is to enjoy a meal at one of the many local restaurants with exceptional views. And we really are spoiled for choice here. Some popular options are:
Read Next: The Best Restaurants in Penticton, Recommended by a Local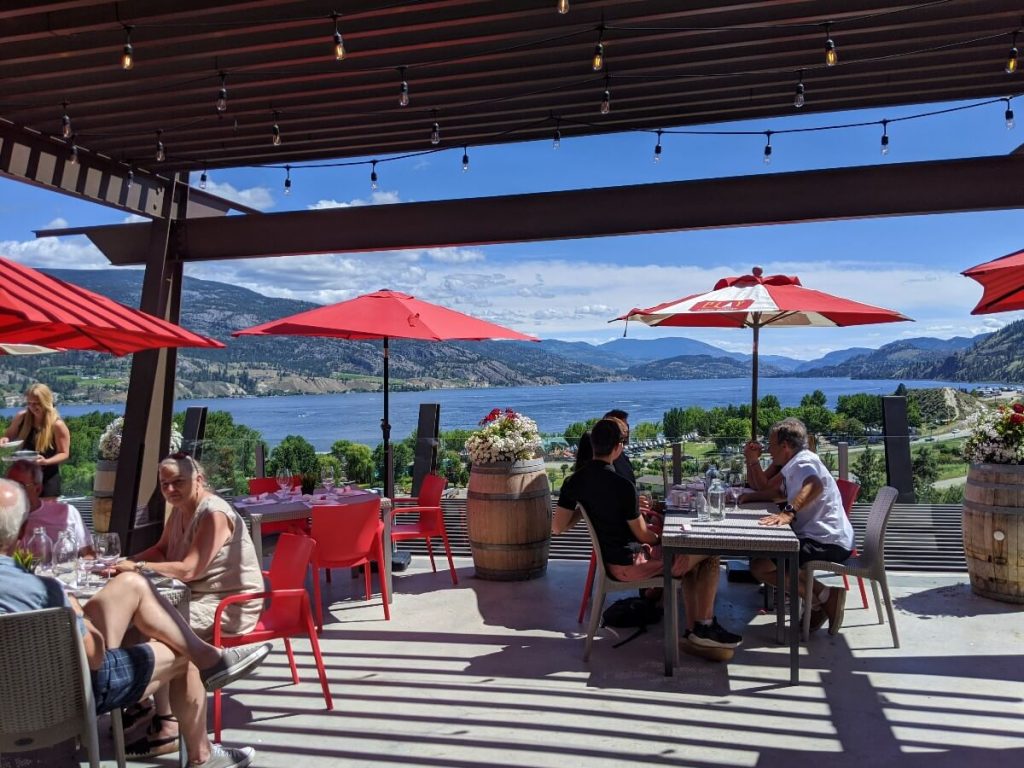 Walk the Kettle Valley Rail (KVR) Trail
Built in 1915 to serve mining interests, the Kettle Valley Railway line travelled almost 500km between Midway to Hope.
Abandoned in the 1980s, it has since become an impressive multi-use trail for cyclists, walkers and horse riders. It is part of the Trans Canada Trail.
The Kettle Valley Rail (KVR) Trail approaches Penticton via the Naramata Bench, runs close to the downtown area and then exits towards Summerland. There is a secondary 'branch' line that follows the shore of Skaha Lake towards Osoyoos as well.
A visit to Penticton would not, in my opinion, be complete without a walk on the KVR. The path is almost completely flat all the way along, so it's easy for everyone to access and enjoy.
My favourite section is between Vancouver Place and the McCulloch Trestle (5km return). This section offers spectacular views of Okanagan Lake, the city of Penticton and surrounding vineyards.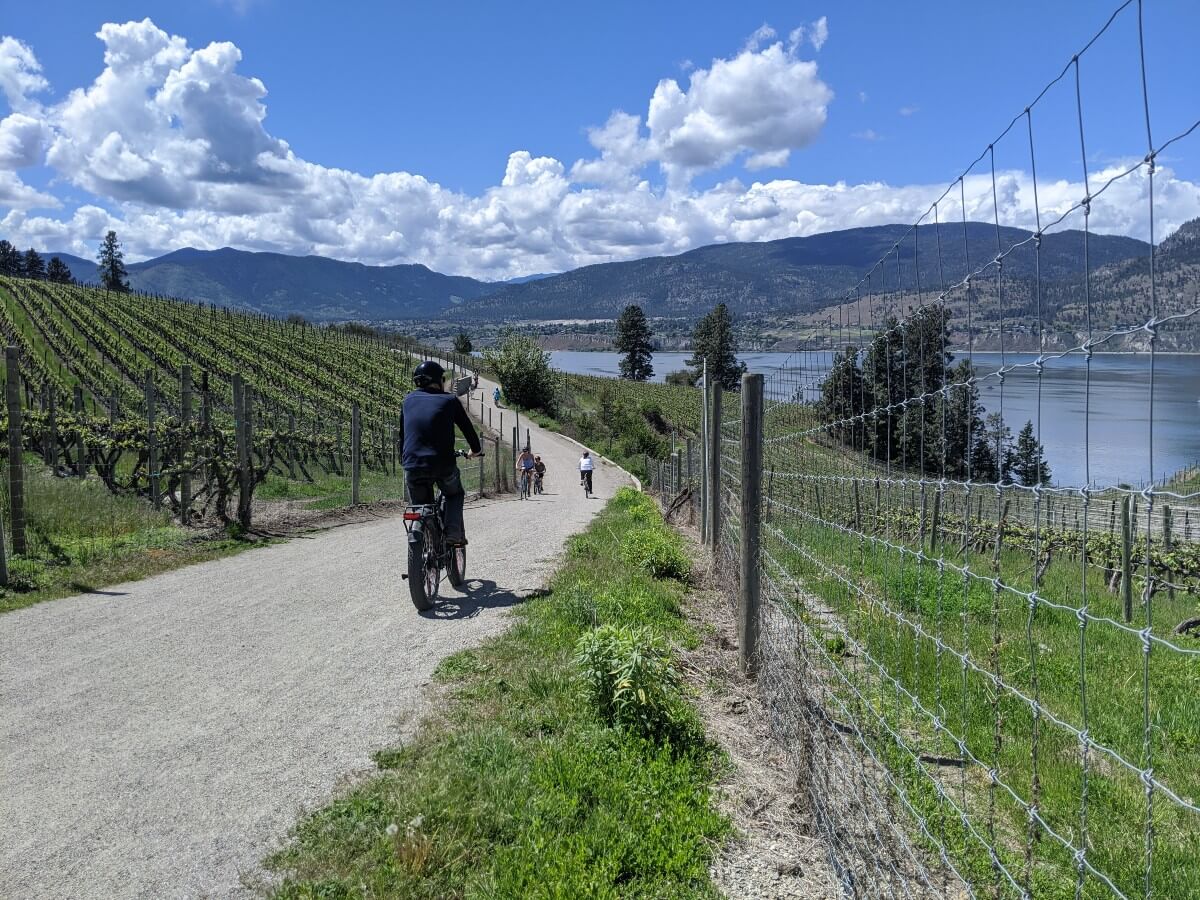 Visit a local coffee shop
Take a break from exploring with a freshly roasted coffee at a local Penticton café. Not only a chance to get a caffeine hit, it also provides a chance to explore more of the downtown area and do some people watching. Here are our top recommendations for coffee in Penticton:
Not a coffee lover? Pick up an ice cream from Tickleberry's or Ogo's.

Other great things to do in Penticton
Now you've heard my favourite things to do in Penticton, here are 60+ more ideas! I've also included some suggestions for places immediately outside Penticton, within a 30 minute drive.
Outdoor adventure
Go climbing or hiking in Skaha Bluffs Provincial Park (never climbed before? Take an introduction to rock climbing course)
Bike the Three Blind Mice trails on the Naramata Bench
Hike to the top of Campbell Mountain (head to the Meat and Potatoes Trail for great views)
Go fishing for rainbow trout on Skaha Lake
Hike to the top of the G-Spot Trail for epic views
Check out the cascades at Naramata Creek Falls
Keep an eye out for Bighorn sheep on the hills surrounding Penticton (especially in late autumn, when the males fight for dominance)
Go camping in Okanagan Mountain Provincial Park
Rent electric bikes and cycle the Kettle Valley Rail Trail
Walk along Penticton Creek and watch for salmon
Check out the BMX track behind Munson Mountain
Join a local photographer for a guided backcountry hike
Bring your binoculars or camera and go on a guided bird watching tour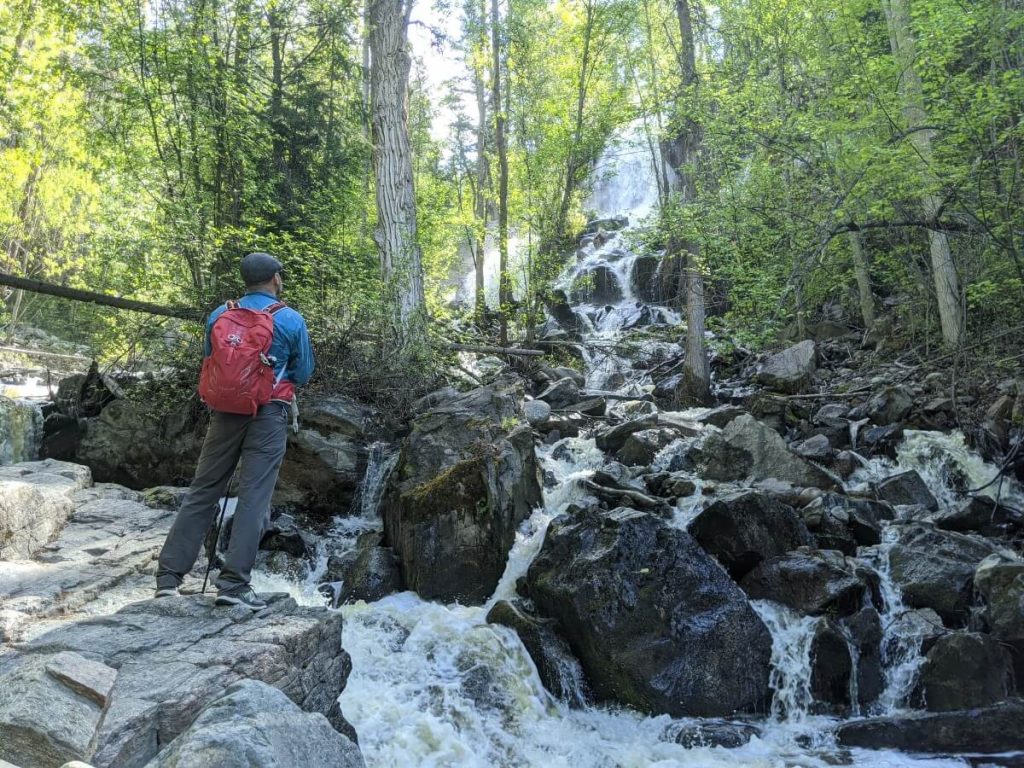 Food and drink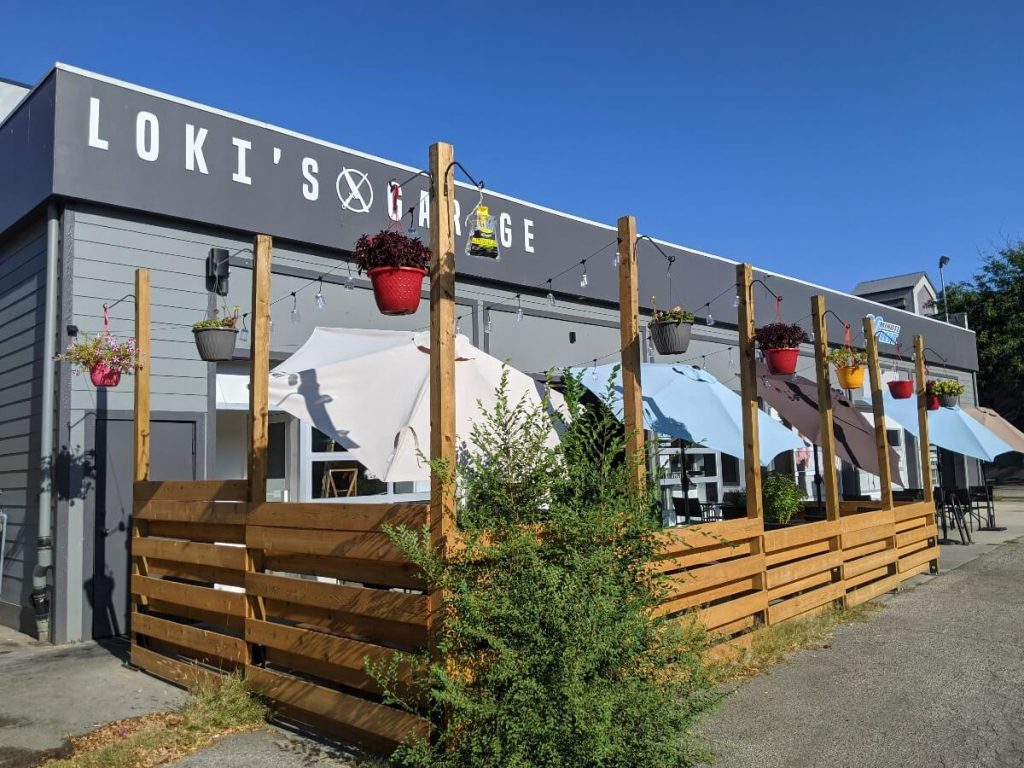 Family fun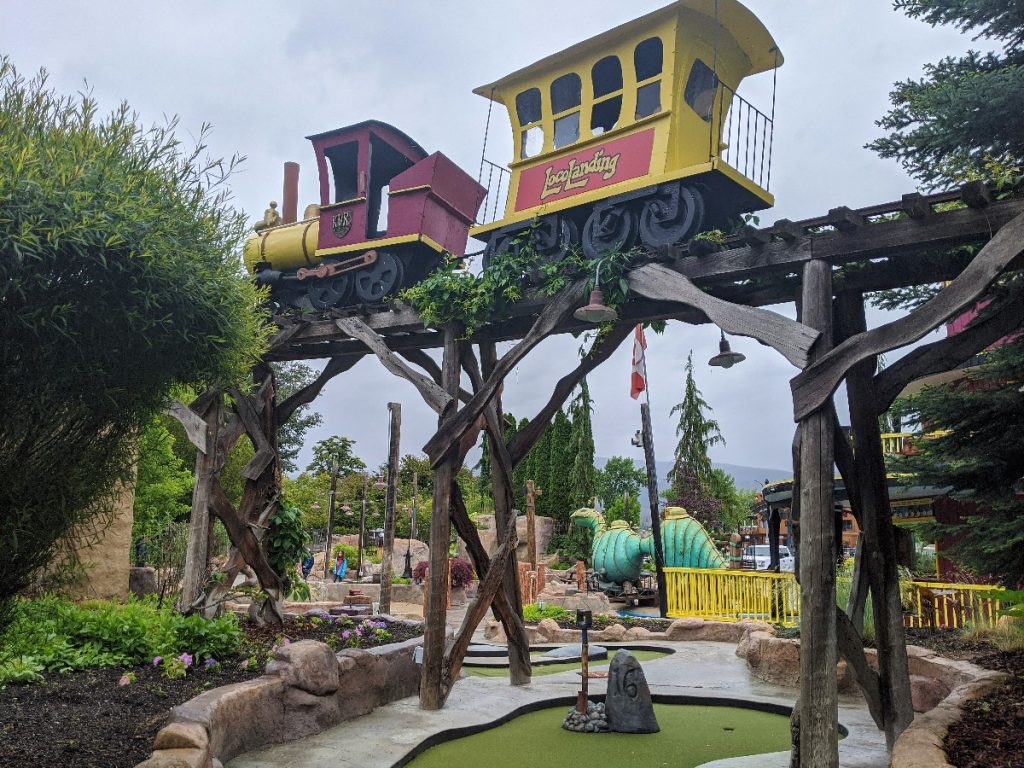 Summer recreation
Play volleyball in Skaha Lake Park
Rent a boat or jet ski and explore Okanagan Lake or Skaha Lake
Take a drive to the (clothing optional) side of Three Mile Beach
Check out the vintage cars at the Penticton Beach Cruise, usually held in late June
Play a round or two of golf at the Penticton Golf and Country Club
Enjoy the free fireworks launched on Okanagan Lake on Canada Day
Enjoy free, live music at Peachfest, a week long family friendly event usually held in August
Swim in Okanagan Lake or Skaha Lake (the latter is typically warmer)
Play frisbee golf at the free Marina View course
Try parasailing on Okanagan Lake
Watch the races at the Dragon Boat Festival on Skaha Lake, usually held in September
Play tennis at one of the many free courts in town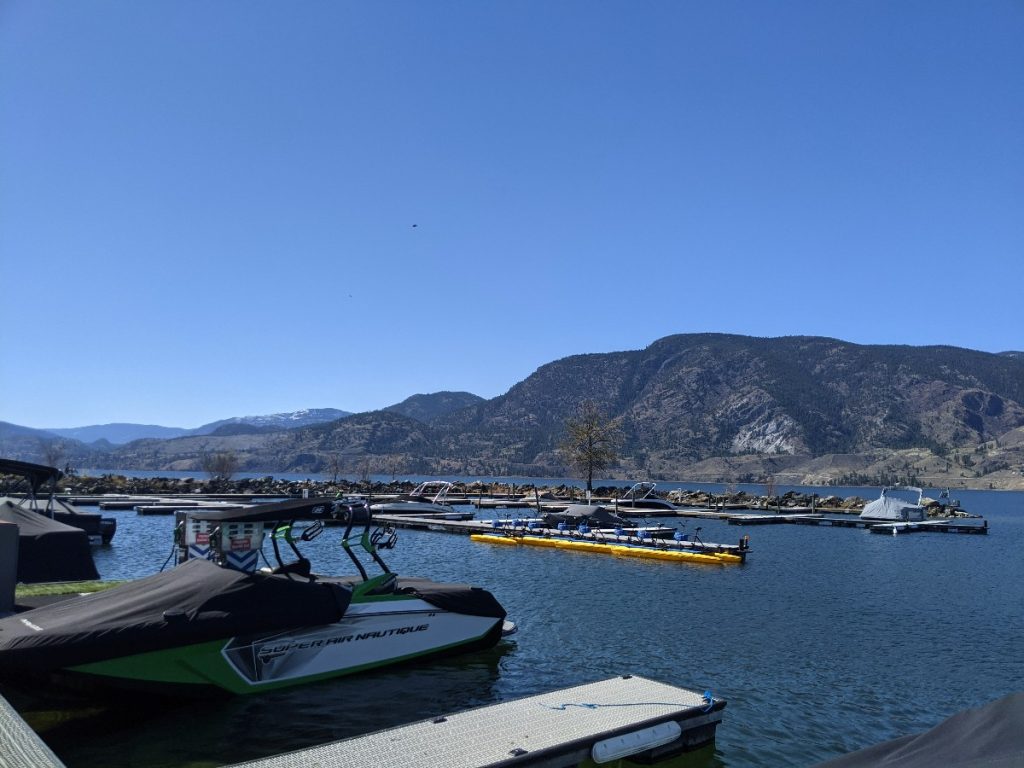 Heritage and cultural sights
Explore the interior of the five decked heritage SS Sicamous sternwheeler
Check out the other historical boats in the SS Sicamous Heritage Park
Walk through the Ikeda Japanese Garden, built in honour of Penticton's twin city
Visit the Penticton City Museum & Archives and learn more about SnPink'tn ('a place to live forever')
Check out the latest exhibits at the Penticton Art Gallery
Visit some of Penticton's heritage houses (exterior viewing only) such as the Ellis Street Cottage
Tour Penticton's permanent art installations (map available)
Visit the historic Cannery building (Google Maps directions) – now a trade center with 30+ unique businesses
Browse one of the many downtown art galleries
Visit the old CNR loading dock by Marina Way Beach, signified with a piece of railway track
Take a self guided tour of downtown street art
Enjoy the vibrancy of the blooming flowers at the Penticton Rose Garden (Google Maps directions), near the SS Sicamous
Visit the 19th century Fairview Cemetery, where some of Penticton's first non-native residents are buried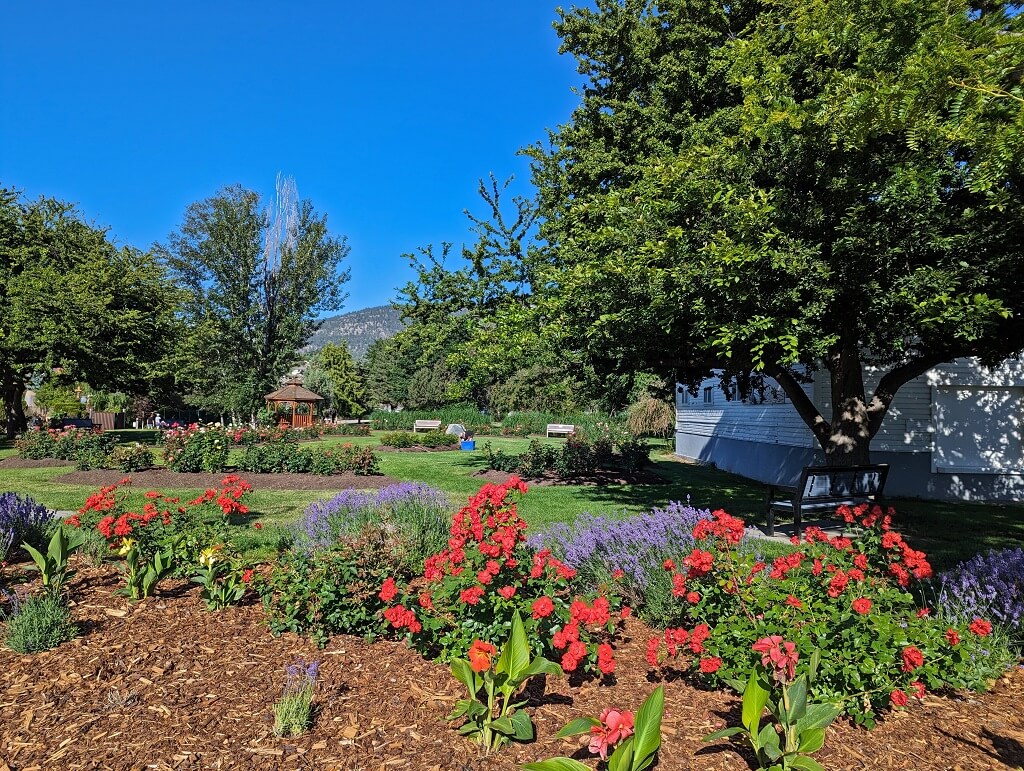 Winter attractions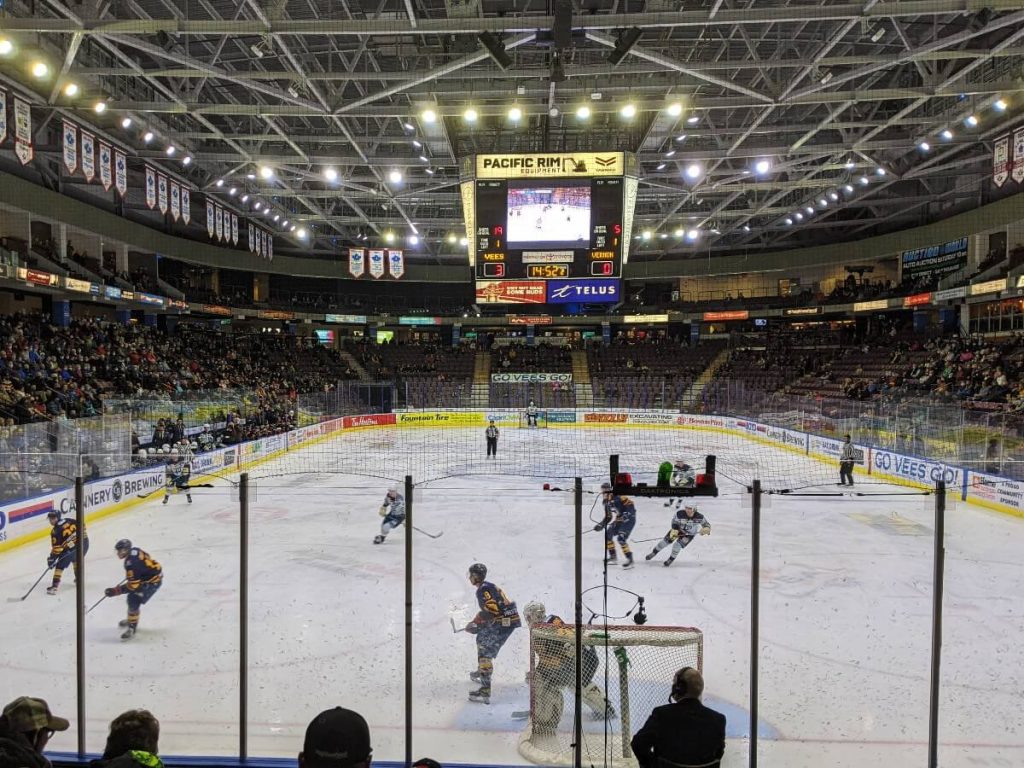 Beyond Penticton
Treat yourself at the original Tickleberry's location in Okanagan Falls
Join a guided tour of the Dominion Radio Astrophysical Observatory near Okanagan Falls
Tour as many as four small batch cideries in Summerland
Walk the Kettle Valley Rail Trail trestle in Okanagan Falls
Explore 9 acres of natural beauty at Linden Gardens in Kaleden (there's a café too!)
Learn about sustainable plant and tree growth at the Summerland Ornamental Gardens
Hike the Peach Cliff Trail in Okanagan Falls for epic views across Skaha Lake
Ride the working Kettle Valley Steam Railway in Summerland
Hike the 10km White Lake Loop near Okanagan Falls
Step back in time and visit (or stay the night) at Chute Lake Lodge (and stay for lunch)
Climb to the top of Giant's Head, an extinct volcano, in Summerland
Relax at the south facing Sun-Oka Beach, one of the best in the entire Okanagan Valley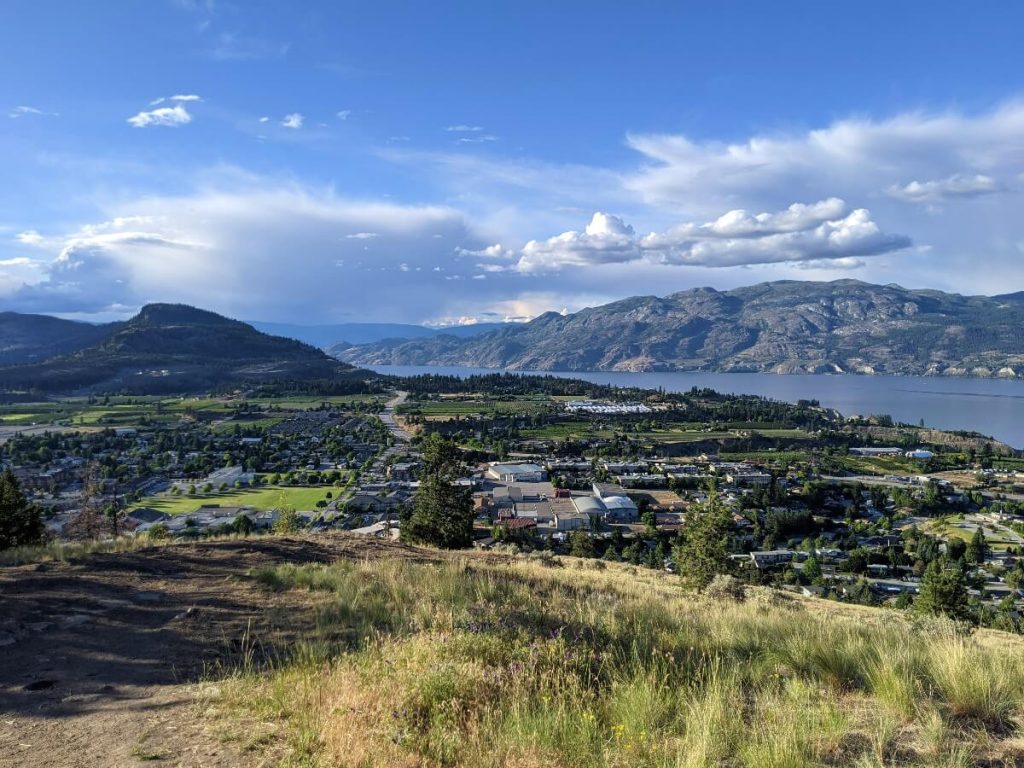 Looking for the best accommodation in Penticton?
Discover Penticton